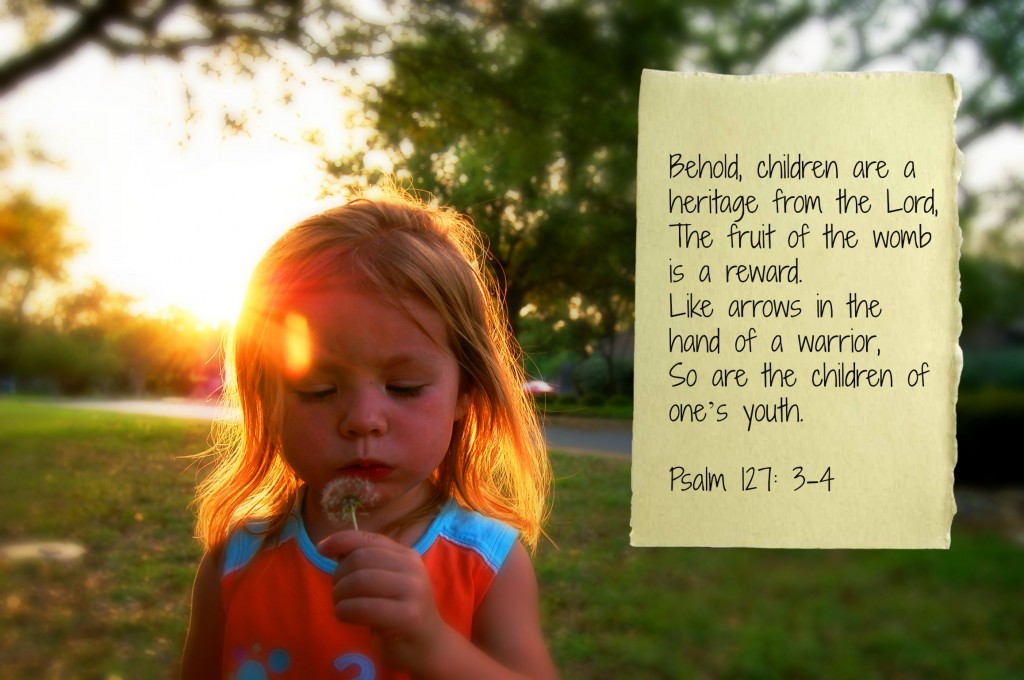 Being a mother was the only dream I had as a little girl. Oh, I know many women who aspire to be doctors, lawyers, politicians, and peace-keepers. But me–well, the only thing I ever truly wanted was to marry a godly man and have four children. Why God saw fit to make my dreams come true I will never understand, but I will always be grateful. On this Mother's Day, I can honestly say that my children are an amazing blessing to me. All the work, the tears, the anguish, the angry words, the worry…they have all been worth it. As I have grown older as a mother, I have been challenged in my opinions and my priorities. Nothing has grown me up in Christ more than raising children.  And, so it is with these thoughts that I write the following to my children —
I don't care what grades you get or what school awards you win, as long as I know you are trying your very hardest.
I don't care where you live, as long as I know you are serving the Lord with everything you are.
I don't care what career you choose, as long as you are working hard and are keeping God and your family your top priorities.
I don't care what you study or what degree you pursue, as long as studying God's Word is always most important.
I don't care what you watch, listen to, or read, as long as you choose with  a heart that wants to please God more than wants to please self.
I don't care what the world thinks about you, as long as God is pleased with your life.
I don't care who loves you, but only how you love others.
I don't care what accolades, awards, and contests you win, but only that you are a graceful loser and a humble winner.
I don't care if you marry someone short or tall, plain or good-looking, as long as your choice loves God with all of their heart, soul, mind, and strength.
I don't care if my grandchildren are child prodigies, I only care that you teach them to love Jesus with all of their being.
Life is short and the choices we make mold the next generation. I pray that you would be bold and spiritually strong and that you hunger for holiness and righteousness. I pray that God would give you a hatred for sin and that you will be prepared to face the battles and dark days that surely lie ahead. You four are such an incredible blessing to me. I am not sure you will ever truly understand…until you have your own kids. Until then, know that you can't do anything that would keep me from loving you. And I am in your corner –maybe not always saying what you want me to, but urging you to glorify God with your life and to use your talents and life for Him.
I love you all so much.
Love, Mom
I shared this post here–