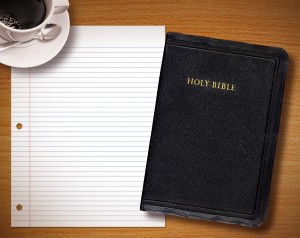 Nobody ever outgrows Scripture; the Book widens and deepens with our years. ~Charles Spurgeon

I have found this quote by Spurgeon to be SO true. The problem in our modern era isn't the Word of God being old-fashioned or irrelevant. The problem is that we don't know it. Oh, we think we know it–especially those of us who have been brought up in the church. But until you really give time and effort to studying the Bible, you will not truly know what wonderful truths its pages hold.
In fact, many of the supposedly "gray" areas which we so laboriously struggle through become so very clear if we just take the time to study God's Word.
But once we do commit to studying the Bible we can run into a pretty serious problem: In this crazy, modern world we live in, it is sometimes really difficult to know just what Bible Study resources we can count on to be biblical. The amount of wolves in sheeps' clothing and the sheer number of twists and turns on the traditional interpretation of scripture (i.e. false teaching) is absolutely frightening. How do we know who we can trust as we study God's Word??
It is with this in mind that I present this page. Here I am going to provide you with Bible Study resources that I have used or that have been recommended to me by my brother, an uncompromising pastor who esteems the Word of God very highly. Occasionally, I will also recommend things by other men of God that I trust. And please feel free to e-mail me your recommendations. I would be very interested in knowing what has helped you in your own study of the Bible.  I will continue to add resources here as I use them or hear about them–
Most Helpful Book In My Opinion

Commentaries for Biblical Expositors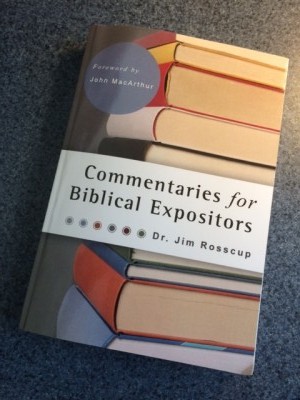 by Jim Rosscup
Whenever I ask my brother (the pastor) for solid biblical resources, he tells me to get this book. This has been going on for a couple of years now and I finally did so (Aug 2014). Wow! What a helpful resource. As I have studied the books of the Bible, I have struggled to know which commentaries are biblical and true to the original text. Mr. Rosscup has taken the time to review many different commentaries and has broken down his list to include each book of the Bible. I finally have a resource to use to find good commentaries when I am teaching a Bible Study or doing my own personal studying of the Bible. I highly recommend purchasing this book!
Helpful Websites
PRECEPT Ministries (Inductive Bible Studies)
Grace to You Sermons (Indexed by Books of the Bible)
Books (Whole Bible)
Zondervan Pictorial Encyclopedia of the Bible, Vols. 1-5
Matthew Henry's Concise Commentary on the Whole Bible (Super Value Series)
The MacArthur Study Bible, NKJV (ESV is a great version, too!)
The New Strong's Expanded Exhaustive Concordance of the Bible
Smith's Bible Dictionary
Books (Old Testament)
COMING SOON!
Books (New Testament)
COMING SOON!
PLEASE NOTE: These links will take you to Amazon for review but I want to encourage you to save a LOT of money by buying them used from AbeBooks. I have purchased almost all of my Bible Study books from this site at a fraction of the cost.