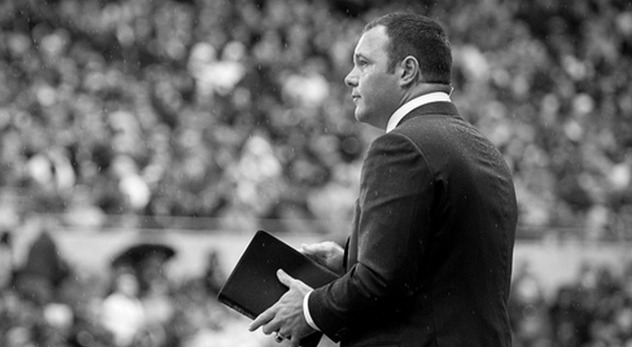 The removal of Mark Driscoll from Acts29 has been swirling about in Christian circles for a few days now. First, I have to admit that I do not have inside information regarding this celebrity pastor. I really don't know if the accusations are true or not. I was never a big Mark Driscoll fan and my interest in his ministry disappeared completely when he started challenging long-held beliefs on some of the most basic understanding of scriptural passages –or did he just choose to ignore them? I don't really know his motives, his thoughts, or his heart. Obviously.
But this incident has really turned my thoughts toward the modern day expectations of pastors. We–the average church goer– feed into this new church model. The model that is driven by the goal to grow bigger and better and ever more cool.
Instead of focusing on shepherding his flock (as scripture commands), the pastor becomes obsessed with making sure more and more people come to his church. If he is one of the "fortunate" ones that has the charisma to attract a crowd, he now fights a battle that is a temptation to all people, but perhaps most tempting to charismatic leaders — and that is the battle of pride.
Pride worms its way into all of our lives in one way or another (even discouraged cries of "Woe is me!" and "I deserve better than this!" stem from pride), but pastors seem to be most vulnerable of all.
This is probably for a number of different reasons —
1. People naturally follow them.
2. People naturally praise and lift them up.
3. Satan would like nothing better than to destroy a church and what better way than attacking the leader?
So back to Mark Driscoll. If what is swirling about is true and Mark Driscoll has fallen prey to this temptation to be arrogant and dictatorial, could it be that this may end up being a very positive event in his life?
Acts29 did him a huge favor! One that should happen much more often in the church today. They said to him, "We care more about you than we care about our reputation or even your reputation. We care more about what God's Word says in how to handle this, than we do about what is 'politically' correct."
I applaud Acts29 for taking a stand. I am sure many sleepless nights and much heartache went into their decision. If Mark Driscoll is as smart as I think he is, he will use this as a wake-up call to return to the humility and servant's heart that is required of all of us as believers– no matter what earthly position we find ourselves in.
This could well be the best thing that has ever happened to him. Painful for him and his family and his church — by all means. Sin usually is. But if he humbles himself and turns to scripture, I imagine that one day in the future he will say a very heartfelt "Thank You" to his friends at Acts29.
And one more thing– if you are blessed with a humble pastor who loves God and His Word more than he loves himself, who cares deeply for his flock and desires to shepherd them, who turns the hearts of his people to the Word of God and expounds faithfully each week (instead of telling stories and entertaining), why don't you take a moment to say thank you? You are so blessed.