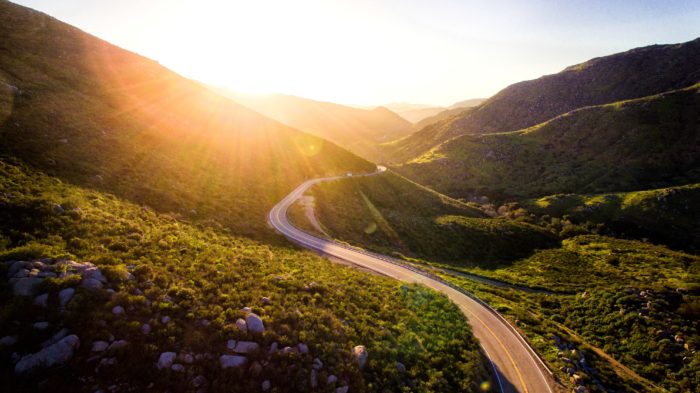 Earlier this year, my father-in-law recommended a book to me I had never heard of before called The Crook in the Lot: God's Sovereignty in Afflictions (In Modern English). While this version is written in modern English, the original manuscript was written by Thomas Boston, a Scottish church leader who lived during the 1600s.
Little did I know when I started reading it what comfort, conviction, and biblical encouragement it would be to me during the next few months. It is a timeless book with much to offer. I would recommend this if you are struggling with God's Sovereignty in the current events. Whatever the struggle or the frustration caused by this "pandemic", from high school and college students all the way up to senior citizens, this provides much needed biblical counsel on bearing under it.
In fact, this counsel is for anyone who is struggling under any crook at all. If you are disappointed in a diagnosis or a relationship or anything else that is completely outside of your control, I know you will find this helpful.
Be sure you read the last paragraph of this excerpt. While I don't think the pandemic is necessarily the event he is referring to, I thought it was extremely ironic that he refers to a "public crook" to come. Do you realize that there has never been a worldwide event such as this since the Tower of Babel? Perhaps it is the beginning of the end? Only God knows.
Now on to these encouraging words from Thomas Boston–
Therefore, let us set ourselves rightly to bear and walk under the crook in our lot, while God sees fit to continue it. What we cannot mend, let us bear in a Christlike manner. Do not fight against God and thereby kick against the pricks. Instead, bear it:
1. Patiently. Avoid anger, worry, and murmuring (Ps 37:7).30 Though you lose your comfort in the world through the crook in your lot, do not lose the possession of yourself (Luke 21:19).31 The crook in our lot makes us like one who has only a meager fire to warm ourselves at; but impatience scatters it and sets the house on fire around us, exposing us. "A man without self-control is like a city broken into and left without walls" (Prov 25:28).
2. With Christian fortitude. Do not sink under discouragement, "nor be weary when reproved by him" (Heb 12:5). Satan's plan is to use the crook to either bend or break our spirits, often bending them in order to break them. Our work is to continue evenly under it, steering a middle course and guarding against crashing into the rocks on either side. Our happiness does not lie in any earthly comfort, nor will the lack of any of them render us miserable (Hab 3:17-18).32 So, we are to hold to our way resolutely with a holy mindset, regardless of the hardships. "Yet the righteous holds to his way, and he who has clean hands grows stronger and stronger" (Job 17:9).
But you might ask, 'When are we considered to have fallen into a sinking discouragement from the crook in our lot?' When it prevails to the extent that you are unfit for your duties—either your particular or Christian calling. We can be sure it has carried us beyond the bounds of moderate grief when it unfits us for the common affairs of life, which the Lord calls us to manage (1 Cor 7:24).33 Such were the practical actions of Abraham recorded for his commendation (Gen 23:3-4).34 At other times, our grief unfits us for religious duties, hindering them altogether (1 Pet 3:7),35 which, in the Greek, means to cut off or cut up, like a tree from the roots. Or, it makes us quite hopeless in them (Mal 2:13).36
3. Profitably. Look to gain some advantage from the crook. "It is good for me that I was afflicted, that I might learn your statutes" (Ps 119:71). In this way, it becomes our advantage (Rom 5:3-5).37 And it is certainly an ill-managed crook in our lot when we get no spiritual benefit from it. The crook is a kind of spiritual medicine, but medicine is pointless when it alleviates no symptoms; its unpleasant taste and side-effects are endured in vain. So also, the crook is wasted when it is bitterly endured without bettering us. "Therefore by this the guilt of Jacob will be atoned for, and this will be the full fruit of the removal of his sin: when he makes all the stones of the altars like chalkstones crushed to pieces" (Isa 27:9).
–Motivations–
Also, consider the following motivations to bear the crook in your lot in this way:
1. There will be no evening of it while God sees fit to continue it. Let us walk under it as we will and make what attempts we want in our case, but it will continue immovable as if fixed with bands of iron and brass. "But he is unchangeable, and who can turn him back? What he desires, that he does. For he will complete what he appoints for me, and many such things are in his mind" (Job 23:13-14). Is it not wise then to make the best out of what we cannot mend? Make a virtue of necessity. What is not to be cured must be endured with a Christian submission.
2. Resisting makes it worse. A resistant mindset under the crook substantially increases the pain of it. What makes the yoke chafe our necks but that we struggle so much against it? We cannot let it comfortably sit on us (Jer 31:18).38 How often are we like a man who is dashing his head against a rock to remove it! The rock stands unmoved, but he is wounded and exceedingly spent by the struggle. Impatience under the crook lays additional weight on our burden. It makes it heavier and at the same time weakens us and makes us less able to bear it.
3. God uses the crook in your lot to test you. It is the special trial that God has chosen for your assessment (1 Pet 6-7).39 It is God's fire that He tests what metal men are made of; it is heaven's touchstone for discovering true and counterfeit Christians. Some may go through a variety of trials and bear them, but the crook in the lot will uncover their disbelief, because by no means can they bear that.40 Therefore, think to yourself, 'Now, here the is the trial of my state, and by this, I must be proven either as sincere or as a hypocrite.' Can we be an amiable subject of Christ without being able to submit our lot to Him? Do not all who sincerely come to Christ put a blank check in His hand (Acts 9:6)?41 And does He not tell us that without that mindset we are not His disciples? "If anyone comes to me and does not hate his own father and mother and wife and children and brothers and sisters, yes, and even his own life, he cannot be my disciple" (Luke 14:26). Perhaps you find that you can submit to anything but that, but will not that one thing taint everything (Mark 10:21)?42 Did you ever hear of a sincere commitment to Christ with a condition or exception of one thing where they request to be their own lords?
Question: "Is this disposition a qualification that is required before we believe? And, if so, are we required to obtain it? Can we work it out of our natural abilities?"
Answer: No, this is not the case, but it necessarily accompanies and goes along with believing. It flows from the same saving illumination in the knowledge of Christ, where the soul is brought to believe in Him. Here the soul sees Him as a capable Savior and trusts on Him for salvation. It sees Him as the rightful Lord, the infinitely wise Ruler, and, therefore, submits the lot to Him (Matt 13:45-46).43 In taking Him for a Savior, the soul also takes Him for a Head and a Ruler. It is Christ's giving Himself to us and our receiving Him that causes us to leave other things for Him, because it is the light that dispels the darkness.
Case: "Alas! I cannot get my heart to freely submit my lot to Him in that point."
Answer 1: Your submission will not be accomplished without a struggle—the old man will never submit. And when the new man of grace is submitting his lot to Christ, the old man will still be resisting. "For the desires of the flesh are against the Spirit, and the desires of the Spirit are against the flesh, for these are opposed to each other, to keep you from doing the things you want to do" (Gal 5:17). But do you sincerely desire and habitually aim to submit your lot to Christ? Do you look away from the difficult struggle with the crook, and turn to the struggle within your own heart to bring it to submission? Do you believe the promise and use the proper means for this task? Are you grieved from the heart with yourself that you cannot submit your lot perfectly? If so, this is actually submitting your lot in the gracious design of the gospel (Rom 7:17,20).44 If you had your choice, would you rather have your heart brought to submit to the crook rather than the crook resolved to your heart's desire (Rom 7:22-23)?45 And do you not sincerely endeavor to submit your lot despite the reluctance of your flesh?
Answer 2: Where is your Christian self-denial, your taking up of the cross, without submitting to the crook? This is the first lesson Christ puts in the hands of His disciples: "If anyone would come after me, let him deny himself and take up his cross and follow me" (Matt 16:24). Self-denial would achieve a reconciliation with the crook and an acceptance of the cross. But when we cannot bear for our corrupt self to be denied any of its cravings—particularly those which God has seen fit to deny—we cannot bear the crook in our lot; instead, we fight against it in favor of self.
Answer 3: Where is our conformity to Christ when we cannot submit to the crook? We cannot give evidence that we are Christians without conformity to Christ.  "Whoever says he abides in him ought to walk in the same way in which he walked" (1 John 2:6). There was a continued crook in Christ's lot, but He submitted to it. "And being found in human form, he humbled himself by becoming obedient to the point of death, even death on a cross" (Phil 2:8). "For Christ did not please himself," (Rom 15:3), and so must we, if we will prove ourselves to be Christians (2 Tim 2:12).46
Answer 4: How will we prove ourselves to be the genuine children of God if we are still struggling against our crook? We cannot pray to the Father, "your will be done, on earth as it is in heaven" (Matt 6:10). No, instead our actions proclaim that we must have our own will because God's will cannot satisfy us.
4. The trial will not last long here. Although the work is hard, it can be better endured when you know that it will not be long. A few days or years at the most will put an end to it, and you will leave all your trials. Do not say, 'I will never be eased of it,' because if you are not eased before, you will be eased of it at death. A serious view of death and eternity might help us to commit to walking well under our crook while it lasts.
5. A Christian mindset eases the burdens. If you decide to bear your crook in a Christian manner, you would find it easier than you imagine. "Take my yoke upon you, and learn from me, for I am gentle and lowly in heart, and you will find rest for your souls. For my yoke is easy, and my burden is light" (Matt 11:29-30). Satan has no better way to achieve his goal than to persuade you that it is impossible that your mind should ever comply with the crook—that it is a burden that is entirely unbearable. As long as you believe this, rest assured you will never be able to bear it. But the Lord does not make a crook in the lot of anyone unless they can acceptably bear it, though not perfectly and not without sin. For there is strength available for this effort that is secured in the covenant (2 Cor 3:5,47 Phil 4:1348), and when we seek it by faith, it will surely come (Ps 28:7).49
6. Your labor is not in vain. If you persevere faithfully under your crook here, your labor is not in vain. But you will get a full reward of grace in the other world through Christ (1 Cor 15:58).50 James pronounces a blessing on the one who endures on this very ground; "Blessed is the man who remains steadfast under trial, for when he has stood the test he will receive the crown of life, which God has promised to those who love him" (James 1:12). Heaven is the place that receives the approved upon the trial of the crook; "These are the ones coming out of the great tribulation. They have washed their robes and made them white in the blood of the Lamb" (Rev 7:14). When you go there, no remnants of the crook will remain in your lot, neither will you have even the smallest uneasy memory of it. Instead, it will accent your praises and heighten your joy.
7. A failure to persevere has eternal consequences. If you do not persevere faithfully under your crook here, you will lose your soul in the next world. Those who are at war with God in their lot here, God will have war with them forever. If they will not submit to His yoke here and go quietly under it, He will wreathe His yoke about their neck forever with everlasting bonds that will never be loosed (Job 9:4).51
Finally, whatever crook is in the lot of anyone, it is very likely that there will be a public crook in that generation that will be even more trying. This is a day of sinning beyond the days of our fathers. God makes great crooks in the lot of those He loves most, but these seem to foreshadow a general public crook that will affect that entire generation. This will make our private trials seem small in comparison (1 Pet 4:17-18).52 Therefore, commit to walking rightly under the crook in your lot.
Boston, Thomas. The Crook in the Lot: God's Sovereignty in Afflictions: In Modern English (pp. 68-76). Christian Classics for the Modern Reader. Kindle Edition.