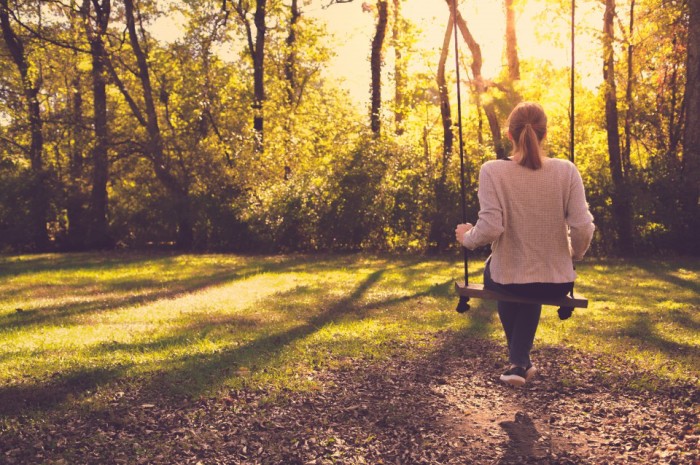 There is such a push from the world to be self-centered. And most of us are listening. Have you considered just how much things have changed in the last twenty years?
My husband came into the house the other day and started talking about how different it is in business  since he first started. People, as a general rule, have become much more selfish. There is little grace and expectations have become almost impossible to meet. It can be frustrating. Thankfully, we still have many wonderful customers who aren't like this. But the gracious and kind customers really stand out now. They used to be the norm.
And just a few days ago, a friend was telling me how she and her husband were trying to save seats at a Christian event. She told me she could not believe how rude and unkind people were, calling them names and treating them very unkindly. Some even pushed past them and took a few of the seats they were saving! And these people call themselves Christians.
There have always been selfish people. But it seems to be out of control now. Every decision, every choice is made based on how it will affect them. It doesn't matter what is better for the church, community, or family. If it makes them work or uncomfortable, they won't do it. If it is to their advantage then they will do everything they can to make it happen– even calling someone a name. I could write a lot more about this, but I am guessing you probably know exactly what I am talking about.
This week, in preparation for a speaking engagement, I did an in-depth study of scripture to find out exactly how we are supposed to think about ourselves from a biblical perspective. What I found was contrary to most everything we are told in our classrooms and through the media. I knew this, but to study scripture and see it so clearly was a great reminder.
Here is some of what I learned–
We don't need to learn to love ourselves, because we already do love ourselves. We are told to love others as we love ourselves no less than eight times in scripture (Here are a few of those verses: Leviticus 19:18; Matthew 19:19; Galatians 5:14) This does make sense if you think about it– whether one of us is thinking about how unfortunate and inferior we are or another one of us is thinking about how amazing and beautiful we are, we are both consumed with one thing–SELF.
When we are saved, our love for Jesus should become more important than our love for self. (Matthew 6:33; Galatians 5:20; John 3:30) This is part of the transformation that takes place in the life of a believer. Oh, this may not be an instant change for all of us, but there can be no denying that genuine salvation changes us. And it changes our priorities.
This means that as we mature, we should be thinking of ourselves less and less. (Philippians 2:3) Think over your Christian life for a few moments. Can you see how you have become more unselfish as you have grown closer to Christ? Self-denial continues to be a daily struggle for me, but I do know that I am way better than I used to be. God is slowly and surely transforming me. Of course, thinking of ourselves less does not mean that we don't take good care of ourselves or enjoy life. In fact, God has given us all things to enjoy (I Timothy 6:17). But we need to carefully stay balanced in our care of self. As we grow, we should also offer more and more grace and kindness to others, as we consider their needs and wants before our own. This is where we really see our hearts. Oftentimes, when I have a disagreement with someone, I will recognize afterwards just how stupid it really was. I have these arguments because I want my own way. This battle for self rages within all of us and it is one we cannot ignore. If we feed the monster of self it will continue to grow and grow. If we aren't becoming less selfish, we are growing more selfish. There is no neutral.
We actually end up with more peace and joy when we put Jesus first (Proverbs 10:28). This seems to be a puzzling paradox, doesn't it? How can it be possible that the less we are consumed with self, the happier we will be? And yet, it is true. God has designed it so that we will actually end up with far more joy and peace if we obey Him, than if we chase after happiness on our own.
It is really hard to believe just how far this culture has come in worshiping self. This self-worship has even crept into our churches, so that many of our churches are filled with strife and discord, instead of the unity that God intended among true believers.
But I found out that the Bible teaches us that we should think less and less of ourselves as we mature as believers. That our perfect goal (impossible this side of heaven) would be to always glorify God and never think of our selfish desires. While we will never reach that goal, let's try to look more like Jesus every day. Next week around the Thanksgiving table with extended family, let's be the ones that don't have to be right in the family arguments. Let's be the ones that reach out to the lonely widow sitting in church despite our busy, hectic morning. And let's show grace and mercy to people who wrong us. In taking the focus off of ourself we will really stand out in this world of self-absorbed people. In fact, it may even give us a few opportunities to witness– so be ready!