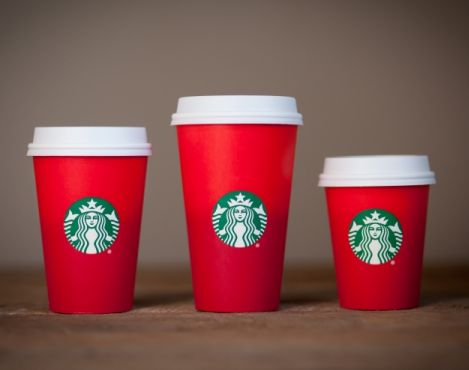 I know I am coming in a little late on this Red Cup story. By now the frequent postings about it are being replaced with the awful news of terrorist attacks happening in Paris. I am glad the red cup posts are disappearing but I am very sad that it took such an awful tragedy to replace them. Let's be praying for the people of that city! But before the red cup story vanishes completely from history, I thought I'd share this quick post.
First, let me say that of all my 500 plus–and mostly conservative– Facebook friends, not one– not one— posted anything that implied in even the slightest way that they were irritated by Starbucks changing their cups. Now if Christians were up in arms about this, I think I would have seen the "for/against" debate raging all over my Facebook page. Instead of a debate, I just saw, plastered all over my page, post after post after post saying how ridiculous it was to get upset about red cups.
So I ask you: who are these elusive folks so upset about this?
I did a little googling and it looks to me like the whole thing stems from one irate customer who claimed that Starbucks was declaring war on Christmas by changing their cups. I don't know this guy, but I can tell you that I don't want to be included categorically with some guy like this and I am guessing you don't either.
And I can't help but wonder–is there a possibility that the media lumped all of us Christians together and then exaggerated this story to further divide this country? To make us Christians look like ridiculous nit-pickers?
I really have no idea, but it sure does look suspicious to me. I mean, first off–who in the world would possibly care what Starbucks puts on their cups? Secondly, why would we expect them to promote the true meaning of Christmas when they stand against almost everything else taught in the Bible? Starbucks is one of the most liberal companies in the world. Even I know that and I rarely watch the news. If we don't like it, we don't need to buy their coffee.
I know this has just about died down in light of the very serious and newsworthy happenings in Paris going on, but I just thought I'd send out a reminder: Don't believe everything you hear coming from the liberal media. They are biased and have proven themselves to be very untrustworthy. If they tell us that Christians are up in arms about something, we'd better do some of our own investigating before we jump on any bandwagon for or against.
Just a few thoughts for this Saturday afternoon :)