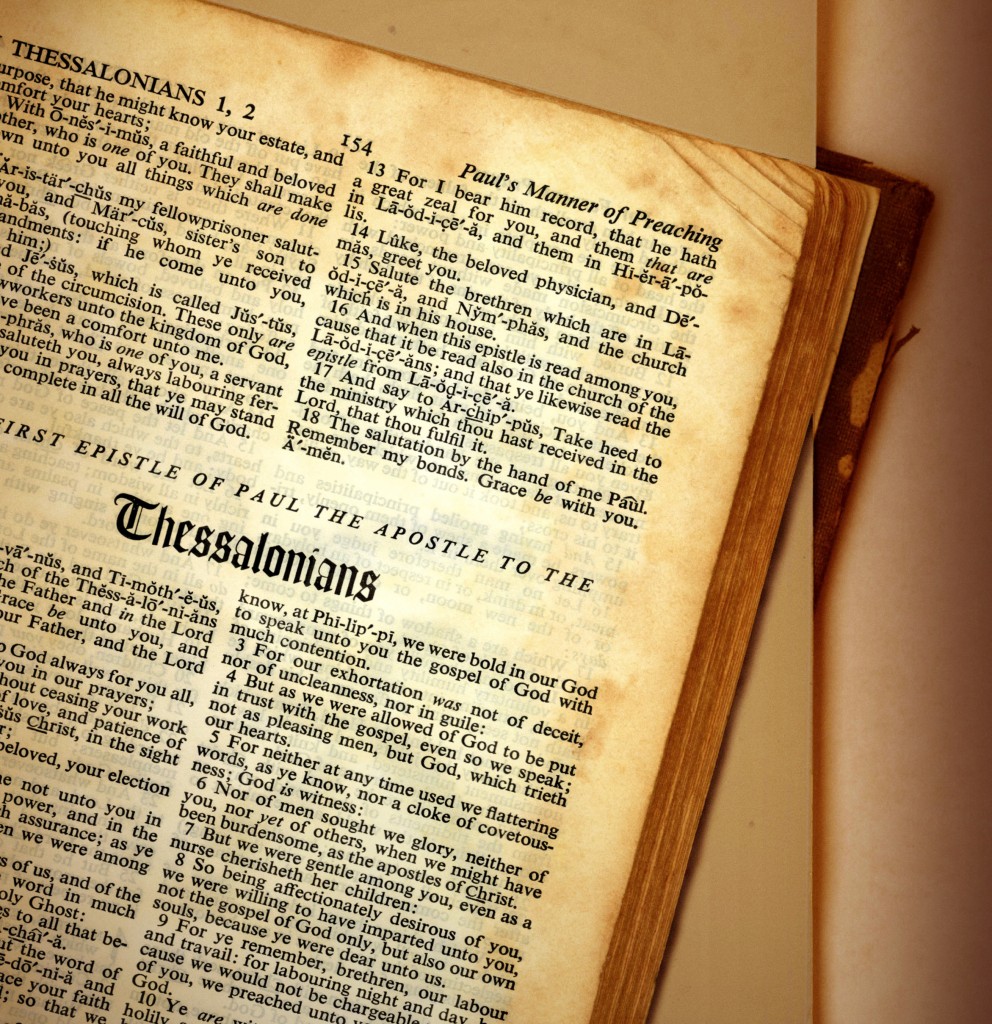 Currently, I am studying First Thessalonians in my personal devotions. While studying chapter two, I came across this bit of commentary, which I thought was excellent. It is regarding spiritual leadership and the cost involved. Although most reading this will not be pastors or spiritual leaders in an official sense, there are many of us who function as spiritual leaders for our families, our Sunday School classes, or in some other way. These wise words are thought-provoking for all of us–
The servant of God preaches the true, unmitigated message God has laid out in His Word, not some other message. He does so for the sake of truth, not for personal popularity. And when opposition comes, he trusts in the power of God and stays obedient to his calling. All that was true of Paul and his companions. As with all dedicated preachers of the gospel they counted the cost of faithfully confronting sinners with the truth and rested boldly in the sovereign, supreme power of God.
The apostle Paul knew he could be confident in God's power because he was committed to God's truth, not only in his preaching but also in his living. Enemies of the truth often try to destroy ministers of the gospel by persecution. But when that does not work, as it did not with Paul, they try to undermine people's trust in the spiritual leader's message or his personal integrity.
And another excerpt…
Even the uniquely gifted apostle Paul asked the question, "And who is sufficient for these things?" (2 Cor 2:16) He realized that no man could effectively discharge the immense obligation of spiritual leadership by human wisdom, effort, and strength alone. Only God can provide the power to be an effective leader.