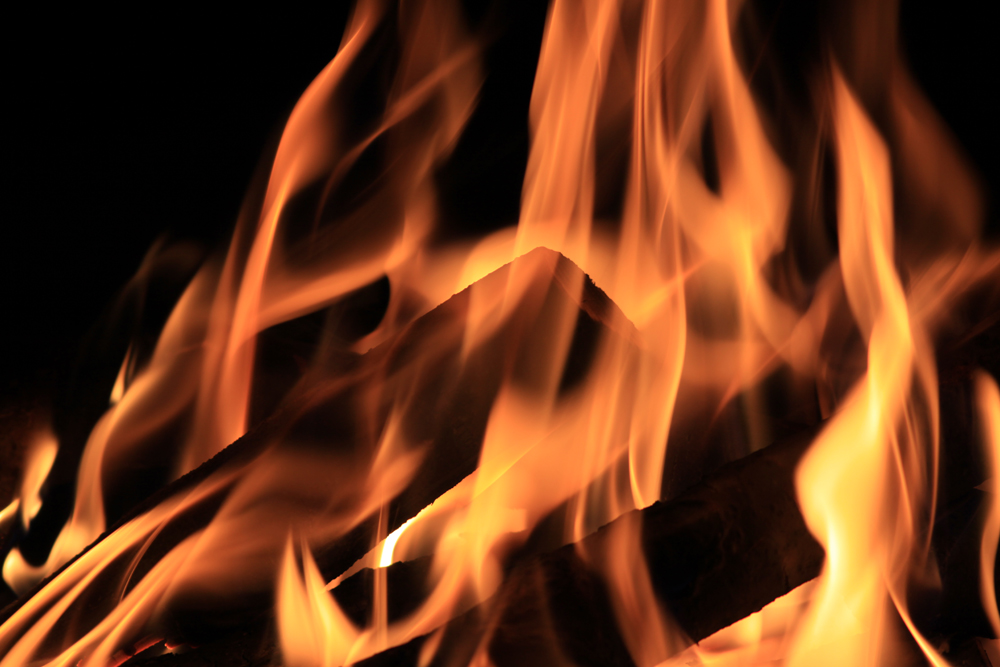 Wow. This is good. It seems like A.W. Pink should have written this yesterday, not many years ago. It shows me that what is going on now in Christianity has been going on for a very long time. This excerpt is from A.W. Pink's Practical Christianity. I am not finished with it yet, but so far I have found it very interesting and thought-provoking. It makes me shudder to think of the many who believe they have obtained fire insurance from hell, but, unwilling to turn from their sins, will eventually learn the very sad truth that they were never saved in the first place. Here is why (in the words of A.W. Pink)–
Multitudes desire to be saved from hell (the natural instinct of self-preservation) who are quite unwilling to be saved from sin. Yes, there are tens of thousands who have been deluded into thinking that they have "accepted Christ as their Saviour," whose lives show plainly that they reject Him as their Lord. For a sinner to obtain the pardon of God he must "forsake his way" (Isa. 55:7). No man can turn to God until he turns from idols (1 Thess. 1:9). Thus insisted the Lord Jesus, "Whosoever he be of you that forsaketh not all that he hath, he cannot be My disciple" (Luke 14:33). The terrible thing is that so many preachers today, under the pretence of magnifying the grace of God, have represented Christ as the Minister of sin; as One who has, through His atoning sacrifice, procured an indulgence for men to continue gratifying their fleshly and worldly lusts. Provided a man professes to believe in the virgin birth and vicarious death of Christ, and claims to be resting upon Him alone for salvation, he may pass for a real Christian almost anywhere today, even though his daily life may be no different from that of the moral worldling who makes no profession at all. The Devil is chloroforming thousands into hell by this very delusion. The Lord Jesus asks, "Why call ye Me, Lord, Lord, and do not the things which I say?" (Luke 6:46); and insists, "Not every one that saith unto Me, Lord, Lord, shall enter into the kingdom of heaven; but he that doeth the will of My Father which is in heaven" (Matt. 7:21). The hardest task before most of us is not to learn, but to unlearn. Many of God's own children have drunk so deeply of the sweetened poison of Satan that it is by no means easy to get it out of their systems; and while it remains in them it stupefies their understanding. So much is this the case that the first time one of them reads an article like this it is apt to strike him as an open attack upon the sufficiency of Christ's finished 'work, as though we were here teaching that the atoning sacrifice of the Lamb needed to be plussed by something from the creature. Not so. Nothing but, the merits of Immanuel can ever give any sinner title to stand before the ineffably holy God. But what we are now contending for is, When does God impute to any sinner the righteousness of Christ? Certainly not while he is opposed to Him. Moreover, we do not honour the work of Christ until we correctly define what that work was designed to effect. The Lord of glory did not come here and die to procure the pardon of our sins, and take us to heaven while our hearts still remain cleaving to the earth. No, He came here to prepare a way to heaven (John 10:4; 14:4; Heb. 10:20-22; 1 Peter 2:21), to call men into that way, that by His precepts and promises, His example and spirit, He might form and fashion their souls to that glorious state, and make them willing to abandon all things for it. He lived and died so that His Spirit should come and quicken the dead sinners into newness of life, make them new creatures in Himself, and cause them to sojourn in this world as those who are not of it, as those whose hearts have already departed from it. Christ did not come here to render a change of heart, repentance, faith, personal holiness, loving God supremely and obeying Him unreservedly, as unnecessary, or salvation as possible without them. How passing strange that any suppose He did! "Many people think that when we preach salvation, we mean salvation from going to hell. We do mean that, but we mean a great deal more: we preach salvation from sin; we say that Christ is able to save a man; and we mean by that that He is able to save him from sin and to make him holy; to make him a new man. No person has any right to say 'I am saved,' while he continues in sin as he did before. How can you be saved from sin while you are living in it? A man that is drowning cannot say he is saved from the water while he is sinking in it; a man that is frostbitten cannot say, with any truth, that he is saved from the cold while he is stiffened in the wintry blast. No, man, Christ did not come to save thee in thy sins, but to save thee from thy sins, not to make the disease so that it should not kill thee, but to let it remain in itself mortal, and, nevertheless, to remove it from thee, and thee from it. Christ Jesus came then to heal us from the plague of sin, to touch us with His hand and say 'I will, be thou clean'"(C. H. Spurgeon, on Matt. 9:12). They who do not yearn after holiness of heart and righteousness of life are only deceiving themselves when they suppose they desire to be saved by Christ. The plain fact is, all that is wanted by so many today is merely a soothing portion of their conscience, which will enable them to go on comfortably in a course of self-pleasing which will permit them to continue their worldly ways without the fear of eternal punishment. Human nature is the same the world over; that wretched instinct which causes multitudes to believe that paying a papist priest a few dollars procures forgiveness of all their past sins, and an "indulgence" for future ones, moves other multitudes to devour greedily the lie that, with an unbroken and impenitent heart, by a mere act of the will, they may "believe in Christ," and thereby obtain not only God's pardon for past sins but an "eternal security," no matter what they do or do not do in the future.
Pink, A.W. (2010-07-26). Practical Christianity. Kindle Edition.