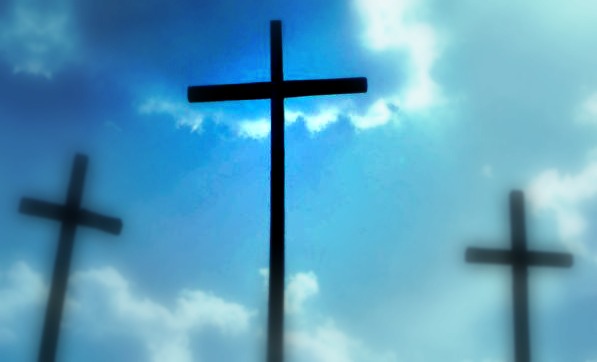 Sometimes I feel a little like a broken record. If there is a theme for this blog, it would be this: True Christianity is not simply a decision; it's your life. Yes, it starts with belief, but scripture makes it clear: saving faith yields good fruit (Galatians 5:22-23), a love for truth (2 Thessalonians 2:10), love for others (I John 2:9), and hatred for the world and the things of the world (I John 2:15). Saving faith changes us.
I am reading a book right now called "Practical Christianity" by A.W. Pink. It is taking me a long time, because I find it so deep and–if I am honest–convicting.  This is what A.W. Pink has to say in this book about belief:
Love of sin is the immediate cause of unbelief: "And this is the condemnation, that light is come into the world, and men loved darkness rather than light, because their deeds were evil" (John 3:19). "The light of the Gospel is brought unto a place or people: they come so near it as to discover its end or tendency; but as soon as they find that it aims to part them and their sins, they will have no more to do with it. They like not the terms of the Gospel, and so perish in and for their iniquities" (John Owen). If the Gospel were more clearly and faithfully preached, fewer would profess to believe it!
Saving faith, then, is the opposite of damning belief. Both issue from the heart that is alienated from God, which is in a state of rebellion against Him; saving faith from a heart which is reconciled to Him and so has ceased to fight against Him. Thus an essential element or ingredient in saving faith is a yielding to the authority of God, a submitting of myself to His rule. It is very much more than my understanding assenting and my will consenting to the fact that Christ is a Saviour for sinners, and that He stands ready to receive all who trust Him. To be received by Christ I must not only come to Him renouncing all my own righteousness (Romans 10:3), as an empty-handed beggar (Matt. 19:21), but I must also forsake my self-will and rebellion against Him (Ps. 12:11, 12; Prov. 28:13). Should an insurrectionist and seditionist come to an earthly king seeking his sovereign favour and pardon, then, obviously, the very law of his coming to him for forgiveness requires that he should come on his knees, laying aside his hostility. So it is with a sinner who really comes savingly to Christ for pardon; it is against the law of faith to do otherwise.
Saving faith is a genuine coming to Christ (Matt. 11:28;John 6:37, etc.). But let us take care that we do not miss the clear and inevitable implication of this term. If I say "I come to the U.S.A." then I necessarily indicate that I left some other country to get here. Thus it is in "coming" to Christ; something has to be left. Coming to Christ not only involves the abandoning of every false object of confidence, it also includes and entails the forsaking of all other competitors for my heart. "For ye were as sheep going astray; but are now returned unto the Shepherd and Bishop of your souls (1 Peter 2:25). And what is meant by "ye were [note the past tense—they are no longer doing so] as sheep going astray"? Isaiah 53:6, tells us: "All we like sheep have gone astray; we have turned every one to His own way." Ah, that is what must be forsaken before we can truly "come" to Christ—that course of self-will must be abandoned. The prodigal son could not come to his Father while he remained in the far country. Dear reader, if you are still following a course of self-pleasing, you are only deceiving yourself if you think you have come to Christ.
Pink, A.W. (2010-07-26). Practical Christianity. Kindle Edition.