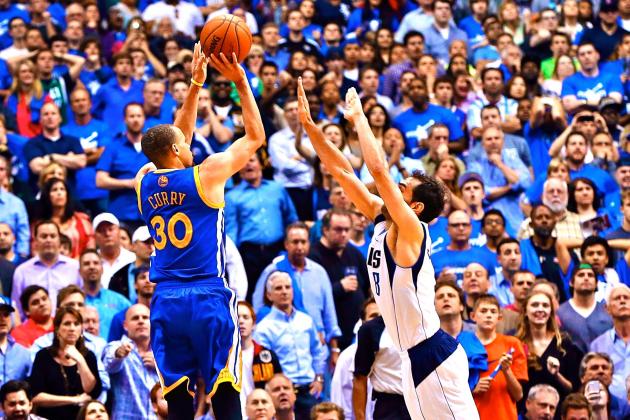 Isn't it interesting how schools cycle through their glory years? One year the guys' basketball team or girls' soccer team is undefeated and there is enthusiastic school spirit supporting them. And then a season or two later all the glory has ended. Key players or a coach moves on and the dynamics change and suddenly they aren't the team on top anymore.
The same dynamic plagues most professional sports teams, as well. I am a Philadelphia Phillies fan–no matter if they win or lose. But right now it is bad. Let's just say that we aren't watching a lot of baseball this year. It's just not near as much fun as when they were really doing well and headed to the World Series.
And we are left with one conclusion–
Winning is glorious and losing is not.
A lot of the stories of King David are tales of victory over enemies. Just yesterday, we read of how the Ammonites asked the Syrians to fight with them and after being soundly defeated, we read that the Syrians were afraid "to save the Ammonites anymore" (2 Samuel 10:19). I guess I would have been, too. David had a reputation of being victorious. But King David doesn't win every battle. We will soon read of his battle with lust that he loses in a big way (2 Samuel 11).  And let's not forget that just a few years earlier he was fighting for his life as he was chased down by Saul. He eventually became King, but it certainly wasn't without grief and struggle.
This is what makes life so hard. We win some and we lose some. But some battles are so much more important than others. And what are we to do when we feel like we are losing such critical battles? The battles for–
Our country
Our churches
Our freedom
The hearts of our kids
Our marriages
We are losing some of these battles pretty soundly right now. Have you read the news lately?
But we know that we win the war. That is worth repeating: We are going to win this war between good and evil.
We can't lose sight of this. No, God does not promise us that our kids will be saved or that our spouse will stick around. He doesn't promise that our churches will preach sound doctrine or that our country will return to its Christian roots. But what we do know– without a shadow of a doubt– is that God will reign victorious in the end. Every knee will bow to the King and every tongue will confess that Jesus Christ is Lord (Isaiah 45:23; Philippians 2:10-11).
When we consider this very important truth, we naturally come to the conclusion that the only thing that really matters is whether or not those around us are going to confess Jesus Christ as Lord before it's too late.
So often, we worry so much about the outward stuff that indicates serious problems– the bad grades, the drug and alcohol abuse, the debt and materialism, the false doctrines, the laws, the liberalism. And we try to fix things. We try to fix our kids and spouses. We try to fix our churches and our government.
But is anything truly fixed without a changed heart? A child can change behavior without ever changing his heart. A government can make laws that are more compatible with our beliefs, but will that really solve our country's problem?
I don't think so. Because the reason we are having such deep, heart-breaking issues– both in our families and beyond– is that people believe in a lie. They have chosen to reject the Word of God and they believe the lies of the world. They believe these lies of the devil–
–That their purpose and fulfillment is what matters (which leads to self-centered, self-absorbed individuals only out for themselves)
–That their kids' happiness reigns supreme (which leads to spoiled brats who think the world revolves around them and want the world but are not willing to work for it)
–They believe unity is more important than biblical integrity and that loves trumps holiness (which leads to a shallow, fake religion pretending to be Christianity)
–They believe that the Bible is just partly true. That it has errors. They believe that God just got the ball rolling and then put the creation of the world into the hands of some kind of evolutionary process (placing doubt on The Bible removes the foundation for true Christianity)
–They believe that you get to heaven for doing good things. That they simply need the good to outweigh the bad (this is a insidious and very old lie — that your righteous works will win your salvation)
–They believe that God would never want them to be unhappy (this leads our faith to become me-centered rather than centered on the almighty God of the universe)
–They believe that man is basically good and that sins are simply diseases and disorders (the sinfulness of man is a key component of true Christianity and cannot be overlooked without forfeiting biblical salvation completely)
–They believe that their happiness will be found here on this earth (but Jesus said "blessed are you when you are persecuted, for your reward will be in heaven". See Matthew 5:11-12)
I challenge you to talk to someone that calls him or herself a "Christian" but doesn't live like it. Somewhere in their thinking is a lie (or two or three) that they are believing.
It is impossible to fight the battle for someone's soul if they are believing lies. We have to start at the beginning. And that beginning is the Word of God. For that is where we find the truth. This means that we need to know it and study it and understand it ourselves.
And so while we wait for The Win, let's fight the battle for the truth–God's Truth. Let's fight for the hearts of our kids, for our marriages and families. Let's fight for it in our churches and in our country. Do it sweetly and kindly and gently. But let's never, ever forget that we are in a war.
And never forget– we win!