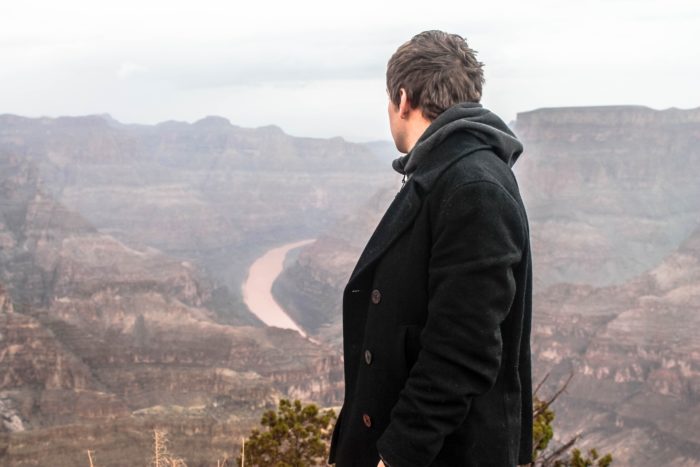 American Idol premiered in 2002. That show single-handedly launched the careers of dozens of obscure, wannabe rock stars, country singers, and crooners during its 14-year-run. I think it also helped to shape and solidify the way we Americans think about change. Instead of viewing change as something that is brought about by consistent and diligent hard work (the way it had been viewed forever), we now longed for that magic day when we would win a contest and life would change forever!
You may have no desire for fame, but I do wonder if this show, along with dozens of other shows, magazines, and radio talk shows haven't left us believing that that magical, happy time of having our dreams fulfilled will come if we will just be patient and hang on long enough. Meanwhile, we kind of sit back and just wait for it.
This is true in the work world, where there is an expectation for promotions and raises to be given without corresponding work and effort. And it is true on the sports fields and on the dance stage, where there is this longing to be the star of the show–the one that stands out and is picked for that college scholarship or that special award that will jumpstart a career. We are just waiting for that magic moment when people will recognize our gifts and talents.
But, for most, that moment never comes.
The statistics will show that few people reach success, fame, or fortune without a lot of hard work and discipline.
As believers, our ultimate goal has little to do with success, fame, or fortune, but is, instead, centered on living holy, godly lives and growing to look more like Jesus. But, even in this area, we can be conditioned to believe that this happens by a special anointing of the Spirit or by receiving a special message from "Jesus". We are being conditioned to believe that it is some magical experience that will take us to the next level of spiritual growth.
You can see how Christians are so susceptible to this type of thinking since–
Magic moments are IN and consistent hard work is OUT.
The other day, I had a knock on my door. When I opened it I saw a man standing there that I didn't recognize. He reached his hand out kindly to me and told me his name. Here he was an employee of ours from over 20 years ago! What a fun time to chat with him and to see how he had grown and changed. I called my in-laws down (they live next door to us), for they had known him, as well, and we all stood in the front lawn for several minutes talking and reminiscing. At one point, the man looked at my father-in-law and said that he had given him a book about being a godly man that had really impacted him. He still had it and planned to have his sons read it.
As I listened to that exchange, I was again reminded that this is how change and growth usually occur. It is the gift of a book. Or a seemingly insignificant phone conversation. Or a heartfelt text. It's in the conversations in the break rooms and the church hallways. Or the words of a hymn or song. But, most importantly, it is through the Word of God. Like the Grand Canyon carved by a stream of water, so we, too, are changed by the little things.
Perhaps we need to relinquish this insatiable desire for sensational, supernatural experiences in our lives. While this can and does happen to some of us (as we read in Larry's Changed Life testimony) it does not happen to most of us. But if we keep consistently growing and changing through lots of prayer, through the Word of God, and through a humble and teachable spirit. If we realize this and put it into practice then, whether or not that "magical moment" of change we are longing for ever transpires, we will confidently know we are going the right direction instead of sitting around waiting for a miracle to propel us to change.
I would also like to add one more important note here. It is regarding this obsession that is currently sweeping through Christendom for personal messages from God and encouraging whispers from Jesus. I won't go too deeply into it here today, but the need for sensational experiences in order to grow spiritually not only isn't scriptural, it leads to arrogance and pride and to chaotic confusion. It has created a Christian culture that is basing its maturity on experiences rather than on the Word of God. If you would like to know more about this, I suggest you read the book Is That You, Lord? by Gary Gilley. This gives an extremely helpful, biblical perspective on this new phenomenon of "hearing from the Lord". I know it will be immensely beneficial to any of you who are wondering about this. (Notice I am using adverbs like "extremely" and "immensely" because I am trying to get across the idea of just how much this book has helped me!!)
Real life change happens through prayer and through the Word of God–where we not only find encouragement for our thirsty souls, but we find the commands and principles for living that bring true peace and joy when we choose to submit and obey. The Bible is the power for the Christian life. And true change generally happens by reading, studying, and putting it into practice–tiresome day after tiresome day. True and lasting change takes consistent work.
But it IS possible! Sometimes we will be tempted to think that no one ever changes. And yet, we know that through the power of God and His Word, true change is not only possible but should be expected. Hopefully, your own life is a testimony to how God can change a life.
So don't give up! It is most often the little things that bring about the changes we want to see in our own lives and in the lives of others around us.
Philippians 2:12-13 Therefore, my beloved, as you have always obeyed, so now, not only as in my presence but much more in my absence, work out your own salvation with fear and trembling, 13 for it is God who works in you, both to will and to work for his good pleasure.