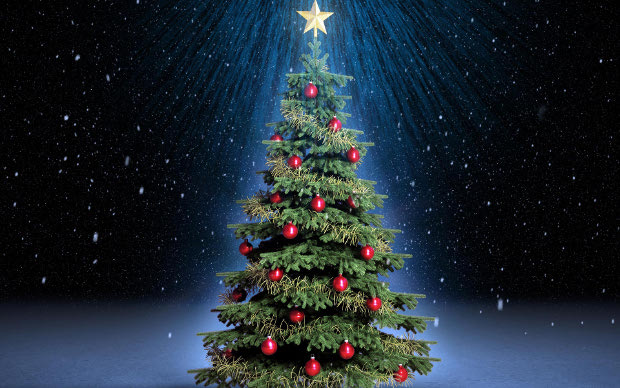 This is based on a true story and is shared with permission. I post it here as a reminder that God cares about even the little things of our lives. I wish you a very, Merry Christmas!
The missionary family was spending their second Christmas far from home. They knew God had led them to this small country, but that didn't keep the homesickness from hitting during the holidays. The young father decided he was going to try to find a Christmas tree. This one thing, most of all, would help them to feel like a little bit of home was with them during the holiday season.
Excitedly, he set off for the store, leaving his young wife at home with their three children. But when he got to the store, his heart sank. He looked at the price again, just to make sure. $90! It may as well have been $900. The young man's shoulders fell as he turned to go home. There wouldn't be a Christmas tree for them. At least not today.
As the holidays drew closer, he started checking for discounts on the trees. But no such thing happened.
Finally, on Christmas Eve, he decided to check one last time. He figured that they would have to be discounted on Christmas Eve, for wouldn't they want to sell them for half the price rather than throw them away? He had high hopes as he approached the store. But they were quickly dashed, as he saw the $90 price tag still attached to the tree.
Well, it was obvious that they were not to have a tree this year. He was filled with disappointment as he turned to go. As he walked home, he was reminded of why he was there–his eyes taking in the streets and homes and people that were becoming familiar to him. As he approached an empty lot he suddenly stopped. He rubbed his eyes to make sure he wasn't dreaming.
For there lay a discarded Christmas tree, all decorated with tinsel. It had apparently been cast off by owners that had celebrated Christmas early that year. He hurriedly walked over to check it out. He couldn't believe it. It was beautiful. It was perfect. And it was free!
New purpose filled his steps as he carried that tree home to his family for he had been reminded once more that God cares about even the little things.