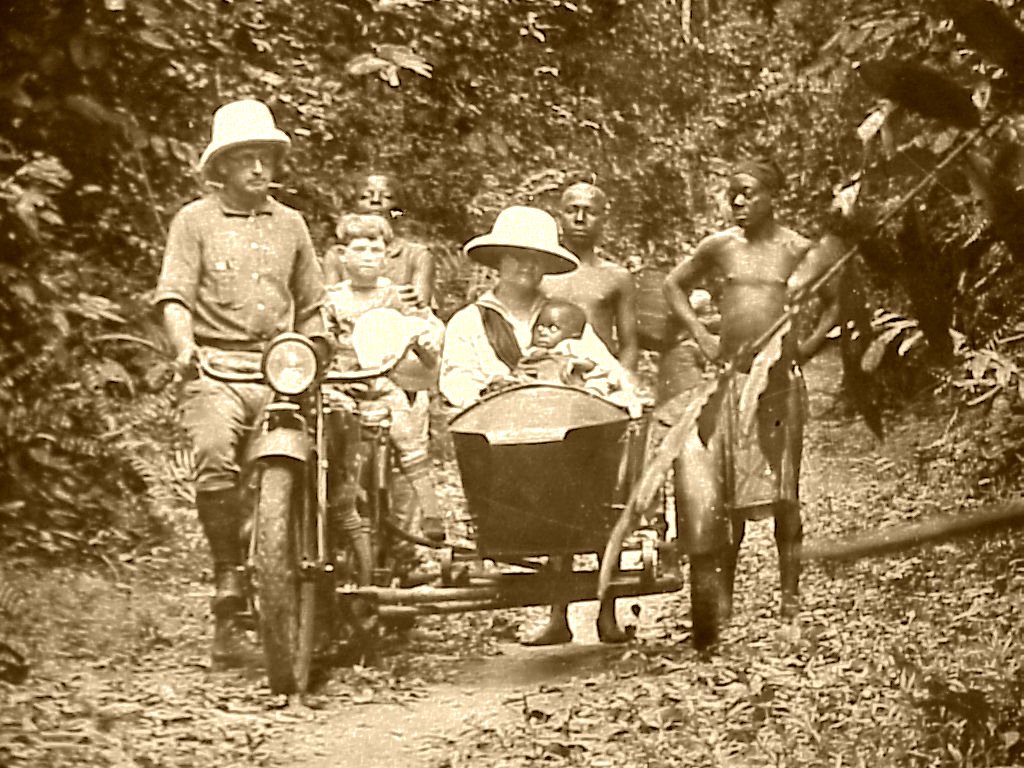 Yesterday, I watched this very amazing video. It was a man singing a very popular song, using 21 different character voices that he plays in Disney movies. As he would change singing voices, a little picture of the character would pop up to match the voice. It was so interesting and this guy is unbelievably talented!
And yet, while many of us are more than a little familiar with many of the movies he takes part in (especially if we have kids), most of us have never heard of this guy. We wouldn't know him if he walked by us in the street. We would not even recognize his name.
It reminded me of something I heard in a question and answer session I just listened to online the other day. The speaker was Paul Washer and he was speaking to students of Master's Seminary who hope to become missionaries someday. Unbeknownst to me, Paul Washer was a missionary before he ever became an evangelist. This session was really helpful for any Christian — whether you are going on the mission field or not.
One of the things he talked about was that many of the best preachers and missionaries will never have any fame or glory. We've never met them or even heard of them. They preach amazing sermons to six people in the jungle or give selflessly, at risk to themselves, when they see a need. He went on to talk about the brother (or brother-in-law) of Jim Elliot. I was completely unfamiliar with him or his ministry, which was exactly his point. This man had labored–had died to himself and his own desires–every day for sixty years on the mission field and no one had ever heard of him. But everyone has heard of Jim Elliot. His point was well-taken.
There are men and women all over the world in the Lord's service who sacrifice their wants, their desires, and their health for the sake of the gospel every day. And yet, we don't even know their names.
And, since few of us reading this are official missionaries, let's bring this closer to home. This isn't just about being a missionary on a foreign field. In this fame-fascinated world we live in, we can start believing that we can't possibly be of true use if we are only ministering to a few. We start thinking that, unless we are pastoring a mega-church or writing to an audience of thousands, our work for the Lord is pointless. Bigger is better. Is this really true or have we been deceived?
God asks us in Romans 12:1-2 to be a living sacrifice for Him. There are no conditions on how many, who, or where in these verses.
Did you know that there are most likely amazing living sacrifices as part of your life in your world right where you are? Parents who bring unloved children into their homes, loving them like Christ commands, without any expectation of reward or thought of glory. Faithful Sunday School teachers who pour their hearts and souls into teaching children and adults the Word of God every week. Parents who follow God's instructions on raising kids, by both loving and disciplining them faithfully. Nurses and doctors who selflessly give to the sick and the elderly, taking every opportunity to share the hope that is within them because of Jesus. Men and women who bravely tell the truth to a world that loves lies. Men and women who faithfully minister to the sick and needy of their church families.
I guess the Christian life really isn't about fame and glory, after all. It is about doing well the mundane work that has been set before us and responding to the needs that we see in the world around us. It's about doing the right thing, no matter what the world thinks (John 15:19). It's about knowing God by studying His Holy Word (Psalm 119:105-106). It's obedience (I John 2: 3-6) and striving to live a holy and pure life (I Peter 1:15). It's about whole-heartedly loving others (I Peter 1:22). It's about ministering sacrificially for the sake of others (James 1:27) And It's about sharing the gospel (Matthew 28:19-20). This is sacrificial living.
And, while there are some really wonderful "famous" Christians, I am guessing that many of the most decorated crowns in heaven will be on the heads of those we have never even heard of.