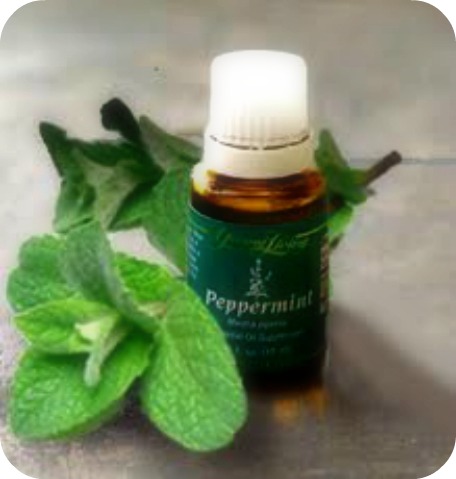 I searched the mail for the package I was awaiting. Yes, there it was! I grabbed it in anticipation. I had ordered some peppermint essential oil, a key ingredient for a lot of the homemade cleaning supplies and personal care items I make. I carefully lifted the well-wrapped container from the brown box. As I tried to remove the bubble wrap surrounding the container it slipped from my hands. I watched it fall to the floor. It broke into many pieces and the precious oil spilled all over my kitchen floor.
Yes, I could buy another bottle (and I did), but it was still annoying and also a waste of money.
You see, when that peppermint oil left my hand and broke on the floor, I was never going to get that bottle back. I could order another bottle, but I'd never get that particular bottle back.
It reminds me of the years we have with our children. I think I am especially thinking about that as I see my kids growing into young adults who are ready to begin their own lives. Suddenly, I am here at this place and I realize that those precious years are over, spilled out and surrounding me with thousands of incredible memories, daunting failures, and even some wonderful triumphs.
It can haunt me if I think on it too much. Sometimes the kids would ask me to play a game with them or I'd know that I should discipline one of them for something and I'd put it off, thinking to myself there would always be tomorrow. But then one day there is no longer any tomorrow. They have grown up and the relationship has changed.
But it isn't just in the area of children that this is tempting. Perhaps it is who we were before we became a believer that we regret. Or maybe it's a bad financial decision or a tragedy that we didn't see coming and just can't get over. Maybe it's a broken relationship that we can't get past, still a spilled mess that we can't seem to garner the energy to clean up. It may even be the "good old days" that keep us from living fully in the now. We just miss what was and can't seem to get ourselves back to the future.
I could have stood there and mourned that lost bottle for hours. But what good would that have done? Staring at the strong-smelling contents spreading across my floor wouldn't have made any difference in the world, except to encourage me in my sadness and regret.
But in getting a towel and wiping it up, leaving the pleasant peppermint aroma behind as a reminder, and then heading to the computer to order another one, I made a purposeful decision to move on from that mistake and start again.
I guess that is how it is with life, too. No, I can't go back and change my actions with my small children, but I can embrace these moments I have now. After all, that is all we are really guaranteed, isn't it? We can't change the decisions, the circumstances, and the hearts of others. So, instead, we need to wipe up the mess, leaving the pleasant aroma of memories behind so that we don't forget, and move on.
Looking back to the past can be very tempting. And a moment or two of nostalgia is okay, but it never does anyone any good to stay there for long, does it?
While we should appreciate our pasts and the events and people who have shaped us, we need to keep our faces turned forward and grab hold of what the Lord has for us next.