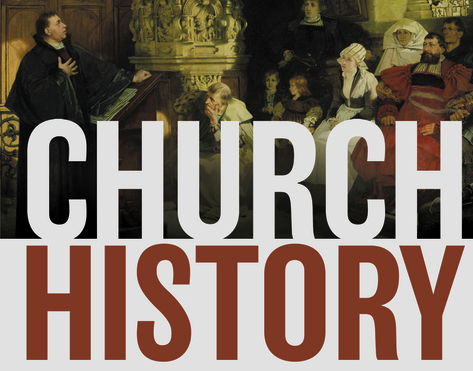 So who knew that for the past two thousand years the church fathers were so wrong? I mean if we believe what the modern day "Christian" leaders tell us, they got more things wrong than right —
–7 Literal Day Creation (Genesis 1)
Modern Approach: They had that all wrong. God just starting the ball rolling and put it in motion. They weren't literal days.
–Women should not be in church leadership (I Timothy 2:11-12)
Modern Approach: That was all about the culture of the time and has no bearing on today.
–We should separate from the world (I John 2:15-17; James 1:27)
Modern Approach: The exact opposite, we actually need to be like the world to win the world.
–We should be holy (I Peter 1:15-16)
Modern Approach: Holiness isn't any big deal, it's love that matters.
–There is a literal hell (Matthew 10:28)
Modern Approach: A loving God would never send anyone to hell.
–Church is designed to grow and encourage believers (Colossians 3:15-16)
Modern Approach: The church is a very hip, safe place to bring our unsaved friends, where they won't feel judged or uncomfortable and may (or may not) hear the true gospel.
And the most recent— Homosexuality is a sin before God (Romans 1:24-27)
Modern Approach: We may have gotten that all wrong. After all, gay "Christians" are some of the nicest people around.
Oh, dear brothers and sisters, how we have strayed so far from the Word of God. We are relying on the tainted words of so-called leaders to shape and form our doctrine. We listen to songs and popular authors and they redefine what we think about God and His Word. It happens so slowly we don't even realize it.
In the last fifty to one hundred years, the modern "church" (and I use quotes because I do not believe it is the true church) has turned away from almost every basic doctrine of scripture. The only thing that is left is love and the cross. And some are even turning away from the cross, encompassing anyone who believes in anything as heaven-bound.
Does anyone else find this incredibly disturbing?
But it is also refreshing. And here is why–
I was thinking about this as I read this article about the Jars of Clay band, that is supposedly a Christian group. One of the group members had a series of tweets that very clearly showed that he believes scripture is irrelevant when determining morality. You can read about it yourself, but something someone said in response to him is very worth sharing here–
"This issue will separate the true Bible believers from those who put experience or personal relationships above Scripture, and while it might result in some real challenges for those who hold to the Word, this could be just what the church of America needs today: a wake-up call to arise from our apathy and man-centered, what's-in-it-for-me gospel, and a determination to follow Jesus regardless of cost or consequence," Brown said.
We desperately need this wake-up call. For way too long we have straddled the fence, trying to play both sides. The time for that is over. We either believe what the Bible says or we don't. We cannot have it both ways.
John MacArthur puts it this way in the monthly letter I receive from Grace to You–
But now, with the facade of cultural Christianity crumbling, true Christianity is starting to stand out in a way it hasn't in our lifetime. Scripture teaches and church history confront that the Body of Christ is most potent and most effective when it simply speaks and lives the gospel without equivocation or apology. With the mask of superficial Christianity gone, I believe the best days of the spread of the true gospel are ahead of us.
The gospel advances by personal testimony to Christ, one soul at a time. When the church acts like the church; when shepherds preach Scripture and confront error with clarity and boldness; when believers are sanctified, built up, and equipped in truth; people are saved. And that's when the culture truly changes — nothing transforms the culture like genuine conversion.
For far too long we have lived in the muddy waters of a shallow Christianity in this country. As long as you said "the prayer" you can do or be whoever you like and still consider yourself saved. But this is not what scripture teaches. And as the chasm between true Bible believers and those who follow their own man-made, people-pleasing God widens,  we can and should expect that life is going to get a bit harder for us. We are no longer mainstream and we are going to need to adjust. We are quickly and consistently getting slapped with labels like "intolerant", "prejudiced" and even "dangerous".
Buckle your seat belt and hang on, because I am pretty sure we are in for a rough ride. But just you watch and see God work in amazing ways! I am already seeing Him work in individual lives, drawing them to Himself. He is real and alive and He is faithful!
And, in case you haven't heard me say this before, get into God's Word for yourself.
Hebrews 4:12 For the word of God is living and powerful, and sharper than any two-edged sword, piercing even to the division of soul and spirit, and of joints and marrow, and is a discerner of the thoughts and intents of the heart.
If you enjoyed this post, would you consider sharing it and letting others know about Growing4Life? Thanks! :)