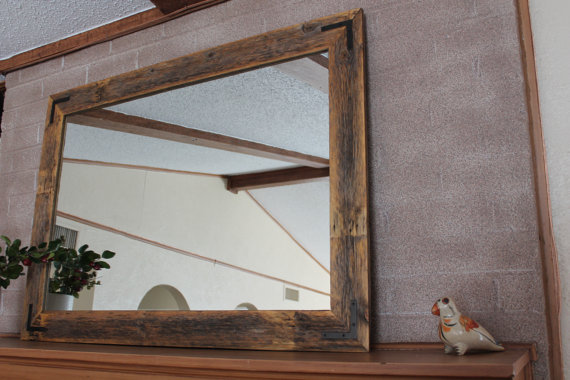 Would you know what you look like if you didn't have access to a mirror? We can hardly even imagine not having a mirror available anywhere. But just think on this with me for the next few minutes, if you will–
The era is around World War II–late 30s or early 40s. The town is London. The girl is born with a club foot. Her cruel mother hates her and thinks the girl is cursed by the devil. Because of this, the mother tries desperately to hide the girl from the world and refuses to let her leave their drab, one-room apartment. In that room she has lived her whole, short life and she sits at the tiny, lone window all day, watching the world go by below her.
One day she decides to try to teach herself to walk. It is very painful and such a struggle, but she does it! She can walk across the room. And it's a good thing, too, because finally, one day she and her little brother are given an opportunity to escape. They board a train bound for the country and head towards freedom.
On the way there, the train stops and the kids get off the train to use the bathroom. As she limps to the sink in the unfamiliar room, there seems to be another girl washing her hands in another sink right in front of her. She is shocked at just how ugly the girl is. She is by far the nastiest, dirtiest girl she has ever seen. Her hair is knotted and unkempt. Her clothing is filthy and ripped. And then she notices the girl imitating her and she gasps. That isn't just another girl from the train. It is her! She is looking in a mirror and the ugly girl is herself.
She has come face to face with how she truly looks and it isn't a pretty sight.
This story is not from a Christian book and there is no indication that the author is a believer, but this part of her book helped me understand this passage from James in a whole new light–
But be doers of the word, and not hearers only, deceiving yourselves. For if anyone is a hearer of the word and not a doer, he is like a man observing his natural face in a mirror; for he observes himself, goes away, and immediately forgets what kind of man he was (James 1:22-24).
When we read the Bible, we are just like that girl looking in the mirror for the first time. We, too, get a glimpse of our true self–the sinful, dark, ugly side we'd prefer to ignore. And yet, James indicates that many of us look in that mirror and then just walk away. Why is this? I think there are two reasons, which really end up being the same thing in slightly different packages–
1. We are prideful and self-righteousness.
Pride, in essence, keeps the mirror hazy. Have you ever seen a window when the sun shines on it? What looked clean in the darkness looks positively filthy in the sunlight. Pride is that darkness that keeps us from seeing the filth. When we read the Word, some of us honestly believe we are good people and that we are making a pretty good go of this thing called "life". We don't really need a Savior because we don't believe we are really that big of a sinner.
2. We love our sin.
In order for us to be changed by the Word, we need to be willing to obey the Word. This is a very tall order because it affects every aspect of our lives. We can't approach the Word with a willing heart, because we are not willing to put what God wants ahead of what we want. Looking in that mirror will require some very painful and sacrificial change. And we don't want it. It hurts too much. So we go on in with our devotions and Bible reading but it really never changes us because we love our sin too much and are not willing to part with it.
Both of these can be boiled down into one concept: Self-Love. We love ourselves far too much to be too fazed by the mirror of the Word.
And so many who read the Bible never change. They are the same person from year to year. And this is who James talks about–the ones who are hearing but never doing. The ones who are reading but never changing.
And this is why we need to check our hearts before we come to the Word. True and lasting change is only possible if we approach the Word of God with a heart of submission and a willingness to obey. An unyielding, prideful heart will reap no fruit from time spent in the Word.
It has been a challenge for me to think about how I approach the Word. Am I willing to see the real me? And am I willing to do whatever it takes to give up the sins that I love–whether they be how I entertain myself, how I eat, what I wear, or how I react to people when I don't get my way?
If I can answer yes! to these two questions, then the wonderful hope in God's Word is that we are not alone in our battle against sin. God has given us the Holy Spirit to help us. Romans 1:9-11 puts it this way–
But you are not in the flesh but in the Spirit, if indeed the Spirit of God dwells in you. Now if anyone does not have the Spirit of Christ, he is not His. 10 And if Christ is in you, the body is dead because of sin, but the Spirit is life because of righteousness. 11 But if the Spirit of Him who raised Jesus from the dead dwells in you, He who raised Christ from the dead will also give life to your mortal bodies through His Spirit who dwells in you.
Life is not filled with hopeless battles that we can never win. Victory can be ours but only if we are willing to look at ourselves honestly. Victory can be ours but only if we are willing to cast aside the sins that we love.
If we do can do these two things by the grace and mercy of God, then– and only then– will we become doers of the Word, and not hearers only.