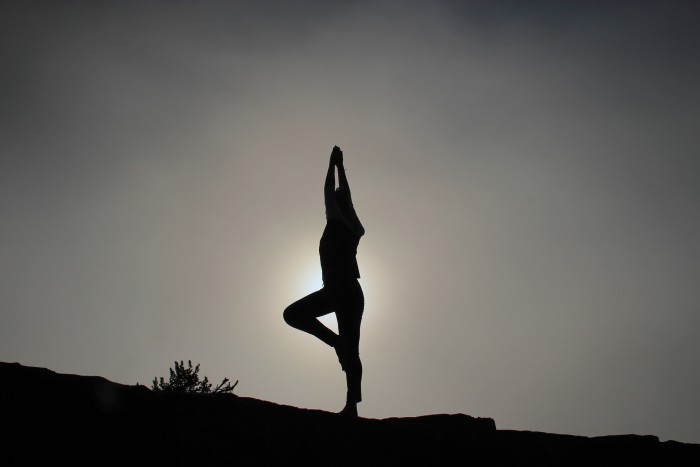 Meditation has become quite the buzz word in our current culture. In both sacred and secular circles this word has come into frequent use. We are told that we need to meditate in order to succeed at life, to conquer bad habits, and to experience peace.
But biblical meditation as spoken of in scripture (Psalm 1:1-3) is very different than what the world–and even many churches–are promoting. Just what is the difference? And why does it matter?
My brother, Pastor Dean, taught a Bible Study on this subject a few months ago and he graciously shared his notes with me. I love when someone else does the research and all I have to do is write a blog post about it! It certainly saves me a lot of work. So, using his notes and some of my own observations, let's look at this word meditation from a variety of perspectives.
Let's first start with Biblical Meditation, so that we set our grid properly in place and have a standard by which to judge the other types.
Purpose: The purpose of meditation as described in the Bible is always to help us understand God's truth (as written in His Word), to give us a heart of obedience and wisdom, to increase our awe of the Lord, and to renew our mind (Joshua 1:8; Proverbs 2:1-6; Psalm 119:11; John 17:17; Romans 12:1-2; 2 Corinthians 10:4-5; Hebrews 4:12).
Method: We meditate in a biblical way by first preparing our hearts and minds. How do we do this? We do this by humbling ourselves and by prayer, asking God to show us the truth of His Word. We then read scripture, memorize scripture, and pray over the scripture.
Result: We are filled with the spirit (Ephesians 5:18).
Notice that biblical meditation always has a purpose and it is always related to scripture. If you do a study of the word meditate in the Bible, you will find that God and His Word and His Works is always what one is meditating upon. This is an important and critical difference between biblical meditation and unbiblical meditation.
It's also very important to remember, as we explore other types of meditation, that faith is what separates true believers from unbelievers. The object of true faith is Scripture / Christ as revealed in the Scripture. Faith does not seek an experience or need an experience. Faith believes, trusts and obeys the Word it comes to understand (cf. Heb. 4:2; Heb. 11:1, 6-10; Heb. 10:22). Mysticism takes hold where true, simple faith is absent. This is a point of great import, which you will see as we continue to examine meditation in the light of scripture.
Let's first take a look at Eastern Meditation. This has worked its way solidly into our culture and is the type of meditation that most secular magazines and talk shows refer to. It has also found solid footing through yoga. In fact, google the word yoga and you will find this definition: a Hindu spiritual and ascetic discipline, a part of which, including breath control, simple meditation, and the adoption of specific bodily postures, is widely practiced for health and relaxation. As widespread as yoga is now in this culture, it isn't hard to understand how the way for eastern meditation has been prepared.
Purpose: To enter an altered state of consciousness and to overcome the desires of the material body. To attain a state of tranquility and spiritual enlightenment and to become one with the universe (or, in other words, to experience "godhood").
Method: To banish rational thought and open up the mind through mantras, yoga, breathing techniques, and visualization (these words are red flags to help us spot ungodly meditation, avoid them like the plague).
Result: Mystical experiences that defy logic; and demonic oppression–often seen as an experience of light and joy, at first. Remember Satan often appears as an angel of light (2 Corinthians 11:14).
It is amazing to me how this has taken the American culture by storm. Oh, it's taken about fifty years for yoga and meditation to become mainstream (anyone remember the flower children and searches for meaning in the 70s?) but it has done so and done so in a big way!
Now let's take a look at Medieval Roman Catholic Meditation. This particular type is the kind we hear of frequently now in churches, on our Christian college campuses, and will find on the shelves of our local Christian bookstores. It has brought subtle, deadly changes to the Church.
Purpose: To practice the "presence of God" and to enter the "silence", which is where we purportedly meet God and receive the impressions of the Holy Spirit. It is in this place that we supposedly experience peace.
Method: We do this by asceticism (denying worldly pleasures and practicing self-discipline) and fasting; But, even more popular and what we hear about most often today, we do this by solitude and through praying in a specific way.
Result: We have mystical and supernatural experiences and visions; God "speaks" words personally to us.
This type of meditation is not biblical meditation. It does not fit through the biblical grid we established above and yet many, many believers have started to practice this type of meditation. In fact, to speak against it is to almost be accused of heresy. Do you agree with me that this type of meditation bares an eery and rather obvious similarity to Eastern Meditation?
Now, on to one final type of meditation: New Age Meditation. This is really just the same old, same old packaged in a way that has become acceptable to the modern world.
Purpose: Personal wellness, tranquility, to relieve stress, and to overcome anxiety; to reach spirit guides and to channel higher beings in order to receive divine guidance and help.
Method: Same as Eastern Meditation.
Result: Mystical experiences, demonic oppression, and unity across religions (ecumenism).
We can see from this short study that Eastern, Ancient Catholic, and New Age Meditation are, in essence, all the same thing, wrapped up in a slightly different package. The goal is always to grow passive and to experience something supernatural. It is in stark contrast to active and intentional biblical meditation, which is always focused on the Word of God and never has us "emptying our minds" or waiting for a spiritual experience.
Now, on to a few practical helps for us. My brother gave a list of authors, practices, and buzz words that should be considered red flags for anyone who desires to honor the Lord in this area of meditation–
Authors to Avoid: Richard Foster, Matthew Fox, Thomas Keating, Sue Monk Kidd, Brennan Manning, Henri Nouwen, Thomas Merton, Basil Pennington, Dallas Willard. I would add: Larry Crabb, Phillip Yancey, Thomas A Kempis, Eugene Peterson, Tony Campolo, and Brother Lawrence.
Practices to Avoid: All secular forms of meditation, all forms of yoga (including so-called "Christian" forms), breath prayers, mantras, prayer labyrinths (and circles), lectio divina. I would add centering prayer and spiritual formation.
Buzz Words to be considered Red Flags: Abyss, ancient-future worship, authentic spirituality, centering down, centering prayer, dark night of the soul, God encounters, interspirituality, multi-sensory worship, sacred space, solitude, spiritual disciplines, spiritual formation, the silence, theosis, transformational, visualization, vintage Christianity, and missional.
These lists are far from comprehensive. In fact, new names, practices, and words seemingly are added on a daily basis. This is literally flooding modern Christianity and has become quite mainstream.
If you read this post with a heart that desires to discern truth from error, my prayer is that what I have written here will be of great help to you. One thing we have to understand when we do this study of meditation is to remember this: Satan is working towards a One World Religion (Revelation 17). How will he do this? There is only one way and that is to absorb all religions into one over-riding religion. I firmly believe that he is using meditation to accomplish this purpose.
This is a lot to take in. I surely do know it. There is a vast, and quite irreconcilable, difference between biblical meditation and the way we are being told to meditate from secular sources, as well as from many Christian sources. Some Christians are promoting this and are quite unaware of the grave danger and ramifications of doing so. Others are purposely working to meld the church into the coming one-world religion. We can't know the reasons why certain Christian authors and speakers have chosen to promote unbiblical meditation, but we should certainly be actively avoiding it and encouraging others to do the same.
We need to pray for discernment in these last days. Whether these "last days" last another five years or another one hundred, we can certainly see the world moving towards One-World everything. It's fascinating–and just a little frightening–to behold. I believe that unbiblical meditation is part of this move towards One-World religion and that it is, without question, in our best interest to avoid it at all costs.