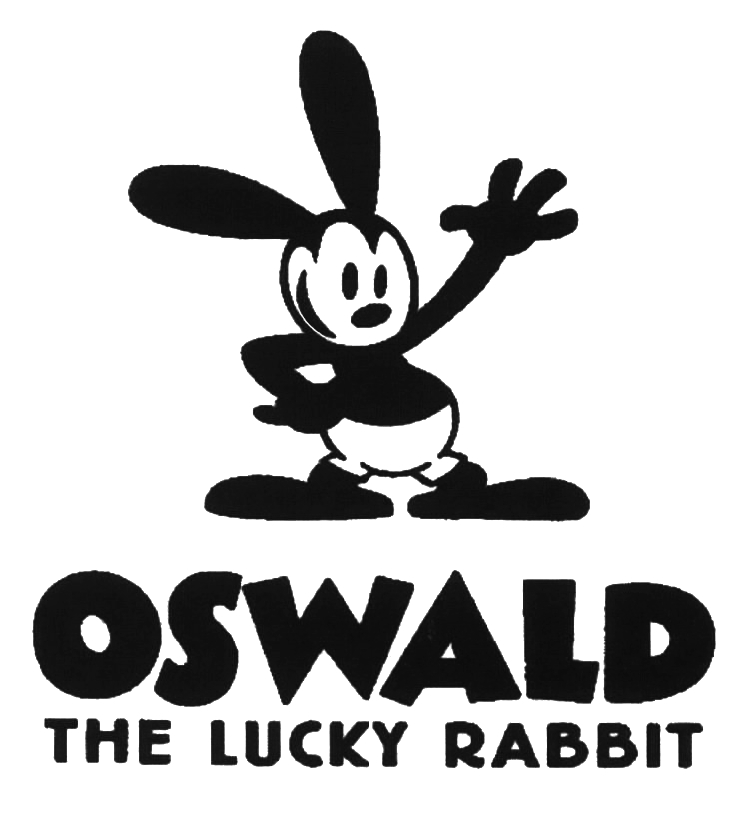 We were exploring Hollywood Studios, Disney's movie-themed park when everyone decided it was time to ride the Tower of Terror. I thought briefly about going along but then realized that I would enjoy wandering around the park by myself much more than standing in line for a ride I wasn't even sure I'd like. And so I wished my family well and told them I'd meet up with them in an hour.
I first stopped at a little bookstore set back away from the crowd. I paged through a few books, especially enjoying the first few pages of a biography about Walt Disney. I made a note of the author and then moved on. I then came to the Walt Disney: One Man's Dream attraction. I enjoyed seeing the journey of this man and his "empire", from its humble beginnings to its present state. The one thing that really stuck with me was Oswald Bunny.
Oswald Bunny was a character that Walt had created in his early years. Around 1928, through a series of unfortunate and hurtful events, Oswald Bunny was stolen. Not only that, but Walt also lost many of his best employees through the fiasco. Was this the end of his dreams as an animated artist? Of course, we know it was not.
Instead of drowning in his sorrows and giving up, Walt went on that same year to come up with another original idea. As he was riding on a train with his wife, he told her his idea of a mouse he wanted to call Mortimer. She suggested the name "Mickey", as the name "Mortimer" sounded too pretentious. And thus was born the famous Mickey Mouse. While Oswald the Bunny faded into obscurity, Mickey Mouse became the icon of all that is Disney.
Now why am I sharing this history?
Because the one thing I took from this particular event in Walt Disney's life is his perseverance through hurt and trials. While I have no idea if Walt was a believer or not, I think we can definitely learn something from him about perseverance.
Perseverance: steadfastness in doing something despite difficulty or delay in achieving success.
So, how does this relate to our Christian walk specifically? In 2 Peter 1:5-9, we can see that, if we want to avoid spiritual blindness and stumbling, perseverance is a necessary trait. But perseverance can be quite challenging to develop in our own lives. It is so tempting to give up in the midst of trials or when we can't see any success in the near future. This has probably gotten so much worse with the event of this age, where if things don't work instantly, they are quickly abandoned.
So how do we develop godly perseverance in our own lives? I believe there are a few key ways–
1. Don't compare yourself to others.
It is so easy to look at someone else's success and just want to give up. But there will always be someone more successful than you are. We need to keep our eyes focused on the ministry, the spiritual growth, and the duties that God has set before us, instead of focusing on others.
2. Don't measure your success by how much applause and praise you get from mere mortals.
As I write this, I think of some of the great missionaries who sacrificed all to go to pagan lands a hundred or more years ago. When they arrived in these foreign countries, the natives were not falling all over themselves to hear the gospel. Instead, these missionaries practiced much perseverance, receiving little praise or glory. The fruits of their perseverance are evident today, but they weren't very evident during their ministry. They persevered, anyway.
By the way, If you haven't read any missionary biographies, I highly recommend doing so. They are so interesting and so much more useful to our Christian growth than romance novels. Some of the most interesting and life-changing that I've read are the stories of Gladys Aylward, Isobel Kuhn, George Muller, Amy Carmichael, and Gracia Burnham.
3. Keep your eyes focused on the Lord.
Sometimes, when we receive no praise and glory and we see the successes of others, it is tempting to start relying on our own human deductions. Thoughts like "This isn't worth it" or "I will never be able to get over this in my past" or "this ministry will never be successful" crowd our mind and we give up. Instead, we need to continue to trust the Lord, ask Him to guide and confirm that we are in His will, and then continue on. We need to turn away from the thoughts of discouragement that plague us and instead keep our eyes fixed on Jesus, the author and finisher of our faith.
4. Learn from our painful moments.
When we are most hurt or embarrassed or torn apart is when we are most vulnerable to the voice that tells us to give up. But instead of giving up, we need to turn to the Lord for comfort and guidance, asking the Lord specifically what He wants us to learn from this time and then be humble enough to learn it. Sometimes, we do need to give up a favorite project or ministry. The key is being able to discern when that is. And, of course, we are never to give up on growing more like Jesus. So that is never even an option.
5. Be careful how you define success.
In this day and age of social media and quickly rising stars, we have to be careful in how we define success as Christians. If you can help even one person understand salvation, is that not a great success for the Lord? The Bible says that the angels rejoice when even one sinner repents! (Luke 15:10)
Sometimes we rely a little too heavily on the numbers. You can even see so many pastors fall prey to this line of thinking, as they become obsessed over the attendance numbers instead of focused on growing the sheep that are already in their fold. But can we overestimate the value of even one soul coming to know the Lord or growing closer to Him through your ministry? If even one person is changed by your ministry, is that not worth it?
Perseverance is really not a popular concept these days, but may I encourage you (and myself, too!) to keep on keeping on. If you are discouraged– as a ministry worker, as a parent, as a pastor or pastor's wife, or just simply as a believer– then turn your eyes to Jesus and keep your eyes focused on eternity.