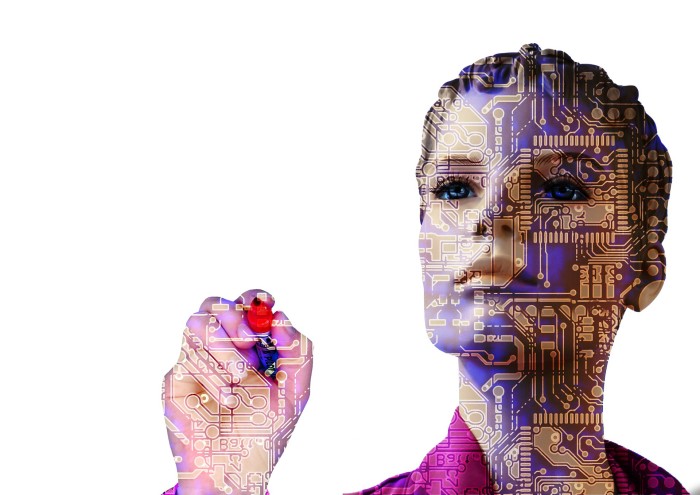 I can still remember the "made for TV" movie called The Stepford Wives  in the 1970s. It starrrd Barbara Eden of I Dream of Jeannie fame and, for whatever reason, made quite an impact on me. Many years later, maybe in the 90s, they remade the movie but I never watched that version, so I don't know how similar it was to the first one.
The original movie was set in the town of Stepford, where an evil thing was happening –the husbands of the town were replacing their real wives and children with perfect robotic versions of them. Barbara Eden's character gets wind of this and the movie is about her and her children fighting for their lives. The plot is a bit vague in the back of my mind and I don't remember much, but I do remember one thing–it was creepy seeing all that "perfection".
Yes, dear.
No, dear.
What do you want for supper, dear?
It wasn't…normal.
Sometimes in life we see families a little like this. Of course, we know they are real people, but from the outside all looks to be quite perfect–at least for awhile. And, yet, in so many of these families the kids walk away from the Lord when they grow up. Why is that?
I have spent some time pondering the effects of legalism on a family. Why do some families who live by a set of rules have their kids grow up practicing a vibrant faith, while other families, living by those same rules, lose their kids to the world?
I believe this is a very valuable discussion, because many of us have grown so afraid to lay down strict rules for our children because we are so afraid of losing their hearts. But I don't believe that one leads to the other. In fact, I have seen as many kids walk away from the faith who had permissive parents as those who walked away from the Lord under the care of strict parents.
So what is the key to raising kids who love the Lord? If it isn't a set of rules or not having a set of rules, what is it?
It can be puzzling for us to see these churches and families who look a little like Stepford, But, perhaps, some of them, like the Pharisees, have never been cleaned from the inside out.
And so perhaps that is the answer to my question–
Some families are only focusing on the outside set of rules–concerned for their reputation and outward appearance. These families leave little room for discussion and use terms like "because I said so" and "you're grounded" quite often. But other families are more concerned about their children's walk with God, and they focus on the heart, recognizing that this is the fountain from which a holy life springs. These parents spend just as much time communicating and discussing the Word of God and what to live a Christian life means as they do disciplining bad behavior.
Actually, if you really think about it, legalism is just another false religion, isn't it?
Last year I wrote a post on this topic of false religion. Here are a few paragraphs from it to remind us what exactly makes a religion true or false–
False religion teaches that your eternal destiny lies in your hands in one way or another. It will teach that you need to do something in order to be saved. Oh, they all vary in what that something is and they might even throw in as part of their doctrine something about Jesus saving you from your sins, but false religion will always require something other than faith alone.
Ephesians 2:8-9 confirms this–
For by grace you have been saved through faith, and that not of yourselves; it is the gift of God, 9 not of works, lest anyone should boast.
And so if we teach that we must add something to be right with God, we become heretics. This makes legalism damning–for it is a set of rules that needs to accompany saving faith in Jesus Christ.
Does that mean we need to toss all rules to the wind?
Of course not. Just as we need laws and policeman to enforce them to keep the public safe and secure, so we need to have some rules to keep our children safe and protected. It is our job. But we can never make the rules the heart of our parenting.
And, as our kids grow into teens, our rules should always have a reason based on the Word of God. For it is there we want our young adults to find their authority. It is there we want them to go with their questions and decisions.
Our family has been accused of legalism so often I can't count. It seems in this culture, convictions and legalism equal the same thing. But I want you to know they are absolutely not the same thing.
Making a choice to do or not do something that is based on our love for Jesus and our desire to be like Him is not legalism. That is called a desire to be holy and pure, as commanded in scripture on multiple occasions (I Peter 1:15-16; Colossians 3:12)
And so, as believers, we shouldn't pretend to be living in Stepford. And, honestly, who are we going to win for the gospel with that kind of Christianity, anyway? It looks impossible and the results are mixed, at best.
So let's be real. Let's make sure the world knows we aren't perfect and that we continue to battle with sin each and every day. Let's stop trying to look so perfect to the outside world–as if by becoming a Christian, our life somehow becomes perfect. But let's also make sure we continue to strive to live a holy life, putting rules and guidelines in place that help us in our desire to be more like Jesus and to live a life that honors God, all the while keeping the focus on our hearts and the hearts of our kids, knowing that this is where all behavior is rooted.
And let's remember the important difference between legalism and conviction, not allowing fingers pointed at us and voices calling us "legalistic" and "narrow-minded" to keep us from doing the right thing as we strive to live a life that is holy and separate from the world.