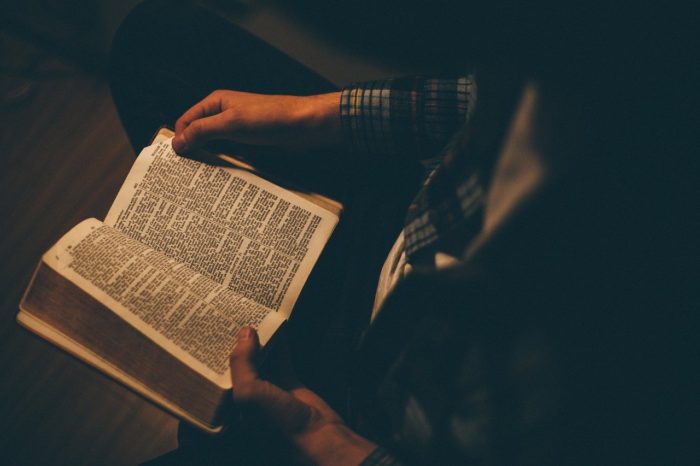 I have told this story often. If you've been around Growing4Life for any length of time, I'm sure you've heard it before. So I hope you will forgive me for telling it again.
I lived most of my life as a Christian. I loved the Lord and desired to obey Him but my Bible was not a priority. I read books about the Bible. I listened to radio programs on how to be a better Christian. I went to church where the Bible was taught. But the Bible itself seemed too hard for me to understand so I didn't really dive into it.
Somewhere in my 40s, I was convicted about this through a series of events. As I dove into God's Word with zeal, what I discovered was incredible! Not only was I able to understand much of it, but I was amazed at the cohesiveness of it all. I was truly astonished how it all ties together and proves itself consistent over and over again. As I grew in my knowledge of God's Word, this consistency and cohesiveness gave me so much confidence in the Bible that I was able to trust God for the things I cannot understand. Some of those things have been made clearer through deeper study. Others still remain a mystery. I am okay with that because it simply reminds me that God is far more infinite and greater than me. I don't have to understand everything.
Since that time, I have made it my main mission here at Growing4Life to encourage you, my readers, to do the same. I don't want you to make the same mistake I have made, wasting so many years reading and studying materials about the Bible but not the Bible itself. While these materials aren't necessarily wrong (if they are biblical), they are no replacement for reading and studying the Word for yourself.
And so I want to encourage you to get in the Word in 2021. Be intentional. Be dedicated.
I have only seen the need for this grow in its importance, as we face life in the midst of "whatever in the world is going on". Knowing the Bible has always been and will always be critical for every believer. But I cannot think of a time in my lifetime when we believers have ever literally needed it more.
We need it to build up and encourage us.
We need it to convict us of our self-centered, complaining hearts.
We need it to show us what is going on.
We need it to tell us what is coming and what we can expect.
God has been so kind and gracious to give us His Word. I want to encourage you to be intentional about reading and studying it in 2021. Put away (or at least re-prioritize) those devotionals about the Bible. Some of them are okay, but they are no replacement for reading the actual Bible.
If you think the Bible is too hard to understand, then I challenge especially you to give it a try. It is amazing how God opens our eyes when we will but take some of our precious time and dedicate it to knowing Him more. He is so faithful. I have heard testimonies of this time and time again.
I encourage you to get in the Word however you choose. But if you are not sure what you want to do, then I want to invite you to join me for the 2021 Growing4Life Bible Reading Challenge. Each year, I create a challenge for all of us to keep us accountable to be in the Word. If you have no other plan in place yet, then I'd like to invite you to join me in reading the Bible in 2021.
You can find out all about the challenge at this link. I'd love to have you join me!