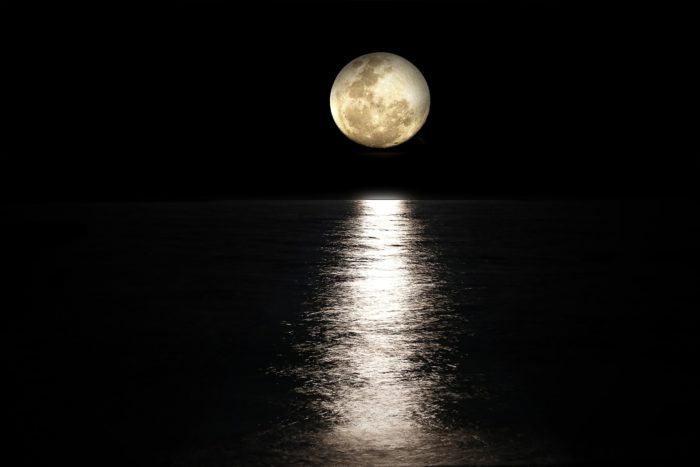 Isn't a full moon so incredible? Of course, most of the month, the moon is not near so bright. And some nights it is simply an unimpressive sliver up in the sky.
Even though early astronomers didn't realize it, we now understand that the moon is simply a reflection of the sun's glory. The moon itself does not have light, but it reflects the light of the sun.
A reader recently brought to my attention how much we believers are like the moon–
Our light is not our own, but is merely a reflection of God's glory.
Our reflective light is easily dimmed by the dark shadows of sin and worldliness, just as the moon's is dimmed by the shadow of the earth.
Our light, if we are a true reflection of Jesus Christ, lights up the dark night just like a full moon does.
And we know that some love that light. And some hate it.
Some love the moonlight and the way it helps them see. And others, with things to hide, hate it. They want the cover of darkness to hide their evil deeds.
While I know that sin does serious damage to our reflective light, I want to write a bit about worldiness and the damage it does. I have been writing a series on worldliness (which you can find here) and so this seems to be very relevant to that series.
As my reader pointed out, just as the world comes between the sun and the moon and blots out the light, so, too, does this same thing happen with us. The world gets between us and the Father and we grow dim because of it.
You see, when we allow worldly thinking to enter our minds, whether it be through entertainment, education, or careers or through social media, our circle of friends, or family–and any other way it finds its way into our hearts and brains–our lights start to dim.
Think about it.
Let's say you spent the last two hours watching a movie full of violence or immorality. Is that an accurate reflection of God? Are we doing what He would do? Are we making a choice that makes us look more like Him?
Or are we purposely taking a step away in order to satisfy our own selfish desires?
Or how about how we choose to raise our kids, live out our marriages, or treat the boss or co-workers at our jobs? We have a choice to be a reflection of God and His desires or to follow after the world and look like everyone else, causing us to melt into the blackness that surrounds us.
Christian marriages, parenting, and relationships with unbelievers should look very different than that of unbelievers. But, so often, because of our desire to follow so closely after the world, we end up simply looking like everyone else.
Our lives become unremarkable and we end up casting just a dim reflection of light in the inky blackness that surrounds us.
Now this is so devastating for a few reasons–
First, we cannot be used by God. He has chosen to use us but in order to do that we must be pure and holy vessels. When we choose to live in sin or to look and act like the world, we are not fit for service.
Second, we lose opportunities to share Christ. No Christian can honestly say that they would feel comfortable sharing Jesus with a friend after partying for the whole night alongside them. And if someone says they do, there is little to commend any religious message they may spout off. We are automatically discounted when we join in the sinful activities of the world around us. If we look just like the world, they have no need to have what we have. They don't need it. If our children look like everyone else's children, if our attitudes are like everyone else's attitudes, if our friendships, our marriages, and our families mirror the world, what use do they have with us?
Anyone can travel the path of least resistance. In order to stand out we need to stand on the Word. In order to fully reflect God's light we need to do things His way.
Third, we lose opportunities to testify to the difference God can make in our lives. When we continue to be the best reflection of God's light that we can be, we show the world that not only is God almighty and able to change us but that His love and grace is all that we need. We show them that being transformed is not about rules but about our deep love for God.
Knowing God is the only eternal light. While earthly things may flicker up briefly, only God gives us a new life that gives us a permanent reflection of light.
_________________________
Perhaps this would be a good time to remember that pure and holy are not synonymous with perfect. We do not have to–in fact we cannot--live perfect lives. Never forget that our Christian lives are not about perfection but about direction.
All believers, whether young or old, are a reflection. The question is this: Are we a teeny sliver of light in the darkness or a full moon lighting up the night?