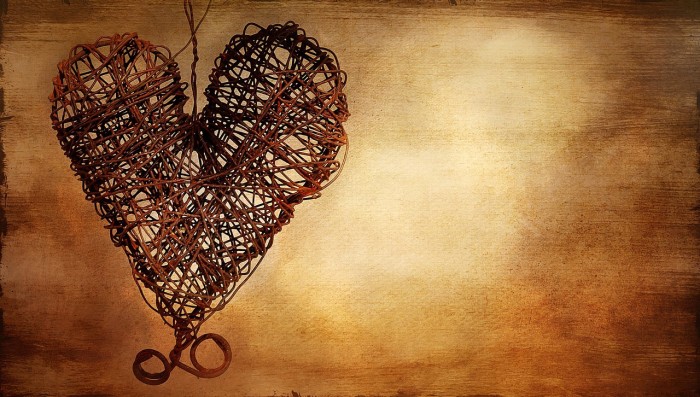 The other night my husband and I were laying in bed talking. As we prepared to go to sleep for the night, he turned over and wrapped me in his arms. As I lay there, listening to him breathe and feeling the warmth of his body, I felt so safe and secure. I don't deserve to be loved as well as he loves me. I just don't. I can be bossy and talk too much and struggle with being submissive sometimes but he loves me, anyway. I make mistakes and sin and fail and continue to do so even after all these years. And yet he continues to love me. For almost 28 years, this man has loved me despite my faults.
Of course, he has his faults, too, and so we love each other, offering much grace and mercy, in our mutual understanding that we are both sinful human beings in a fallen world.
I know I am beyond blessed to have this kind of marriage. I know that this is not the experience of everyone. And my heart hurts for those of you who have never experienced this or have experienced it but have had it taken away due to the great thief called Death. (And, on a side note–we all have our crosses to bear. My crosses just look different than yours. A happy marriage does not equal a perfect life.)
But as I was thinking about the security I feel in the imperfect, human love of my sinful husband, I found my mind moving to the absolute security, safety, and peace that we have in the perfect, divine love of our Heavenly Father when we are born again. We can trust Him wholly because of who He is.
It is a little easier for us to offer love to one another because we understand each others' humanity. We expect the other person to make mistakes and to fail and change. We expect them to expect us to do the same.
But God doesn't change. He doesn't fail. He doesn't make mistakes.
That He would reach down to love someone such as I astounds me. He is perfect, just, and holy. He is omnipotent and mighty. He does not need me for any reason. I have nothing to offer Him. Anything good in me is a gift from Him to be used for His glory. And yet, despite all this, He made a way for me–and for you, too–to be saved through faith alone, by His grace alone.
Ephesians 2:4-10 is just one of the scripture passages where we read of this great love towards wretched sinners–
But God, who is rich in mercy, because of His great love with which He loved us, 5 even when we were dead in trespasses, made us alive together with Christ (by grace you have been saved), 6 and raised us up together, and made us sit together in the heavenly places in Christ Jesus, 7 that in the ages to come He might show the exceeding riches of His grace in His kindness toward us in Christ Jesus. 8 For by grace you have been saved through faith, and that not of yourselves; it is the gift of God, 9 not of works, lest anyone should boast. 10 For we are His workmanship, created in Christ Jesus for good works, which God prepared beforehand that we should walk in them.
God loves us with great love and much mercy. And that's something to be thankful for today. There are so many songs about God's love, but I think the song How Deep the Father's Love For Us best expresses my thoughts for today–
How deep the Father's love for us
How vast beyond all measure
That He should give His only Son
To make a wretch His treasure
How great the pain of searing loss
The Father turns His face away
As wounds which mar the Chosen One
Bring many sons to glory
Behold the man upon a cross
My sin upon His shoulders
Ashamed, I hear my mocking voice
Call out among the scoffers
It was my sin that held Him there
Until it was accomplished
His dying breath has brought me life
I know that it is finished
I will not boast in anything
No gifts, no power, no wisdom
But I will boast in Jesus Christ
His death and resurrection
Why should I gain from His reward?
I cannot give an answer
But this I know with all my heart
His wounds have paid my ransom
Here is the song, if you've never heard it but would like to. I hope it is a comfort and blessing to you today, no matter what circumstances you find yourself in–