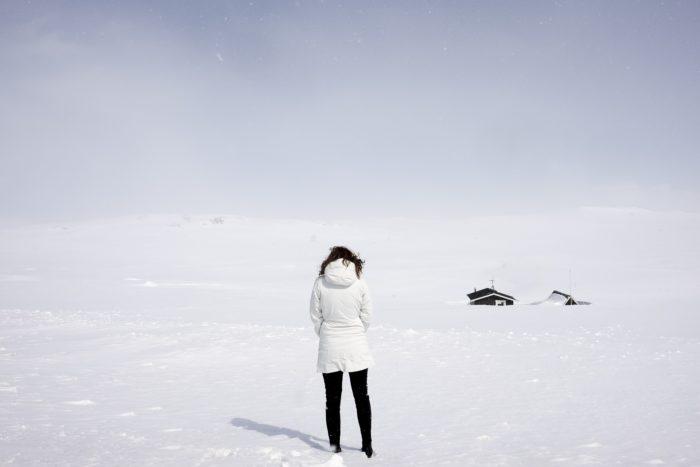 Somewhere in the second half of the last century, psychologists started declaring that many of the ills and woes we experience are simply because we just do not love ourselves enough. Somewhere in the late 70's or early 80's the church jumped on this same bandwagon and started promoting self-esteem as a biblical concept (it isn't).
While, of course, we read in scripture that we are created and loved by God, scripture also makes it clear that self-esteem is not our issue. Several places we find that self-love is an attribute we all have and the command is to love people as we already love ourselves (Matthew 22:39; Mark 12:31; Philippians 2:3-4).
Part of our sin nature is to be in love with ourselves so much that we end up hurting others around us. As the culture and the church has encouraged us to love ourselves more we haven't seen it solve problems but instead create them. We have seen a rise in family breakdowns, church splits, shootings, racial tension–to name just a few. I think it is safe to say that self-esteem is not the answer to the world's or the church's problems.
But the damage has been done and even we Christians have soaked up a bit of this by just living in this culture. As I thought about my own life over the weekend, I can see how my love for myself can be so damaging to my relationships. And I thought of these five ways that demonstrate that we are really just far too in love with ourselves. Think about these things in light of how you relate to your family and your friends. At church, at work, even as a spectator at your child's sports activities. Think about these in relation to yourself instead of someone else who might come to mind. It is my hope that my own personal examination will encourage you to do your own personal examination–
1.  We are easily offended. Our offense is based on the fact that we have been hurt personally. Whether the offense is actual or just perceived doesn't matter. This will often lead to holding a grudge and being bitter. This is a sure sign that love for self is dominating our actions.
2. We are difficult and grumpy when things don't go our way. We all get a little frustrated when our plans go awry. This is certainly natural. But when we love ourselves too much we take our internal frustration and let it affect us externally, making life miserable for all around us if things aren't going the way we think they should.
3. We grow defensive if anyone dares to confront us. Instead of humbly listening and carefully evaluating, we immediately lash out and close our ears. This is a sure sign that we care more about our own personal feelings than we do about growing in Christ.
4. We only want to talk about things that interest us. Have you been in one of those conversations where someone is animatedly talking about themselves but as soon as you mention something about your own life, their eyes glaze over and they walk away? That is the extreme form of this but many are the one-sided conversations that exist in this self-centered age. If we only talk and never listen, it is a good sign that we are too in love with ourselves.
5. And, last but certainly not least, we arrange all of life for our own comfort and convenience. We won't serve because it's inconvenient. We won't stand up for truth because we don't want the pain of being mocked. We don't attend church because we are tired. We will sacrifice God's scriptural principles on the altar of our own selfish desires.
Now, look, these five things should prove to us that we are too in love with ourselves. We all are. It is probably the biggest battle we Christians face as we struggle to grow in our faith and in obedience. Sure, a few of you may have won this battle, but I know I certainly haven't and I am guessing most of you haven't, either.
But we must fight this battle because so much is at stake. If we lose this battle, we lose so much. We lose the respect of those watching us (and people are watching–family members, co-workers, church and school families). We lose close and warm relationships, because people are afraid to tell us the truth. Our relationship with God suffers because we are not living in obedience to the scriptures. And we lose our power of living as an example for others to follow, as we are the people that no one wants to be like.
I feel like this is a battle I have struggled with all my life and I still remain in the trenches fighting against myself. In Luke 9:23 Jesus makes it clear that this is what the Christian life is all about–
Then He said to them all, "If anyone desires to come after Me, let him deny himself, and take up his cross daily, and follow Me.
We can see from this that–no matter what pop psychology and philosophies are saying–that the only way to serve Jesus well and faithfully is to deny ourselves. This is in direct opposition to what we hear in most churches and is unpopular in the extreme. But it is what we read in scripture–not only in Luke but in others places as well, such as Luke 14:25-27, Romans 12:1-2, Galatians 2:20, and Ephesians 5:1-2.
The Christian life has us swimming upstream in a world that is going downstream in a raging river. It is no easy task and we have the opportunity to clearly show that we have chosen to swim the opposite direction of the world (and most of the church) in how we respond and react to the circumstances around us as we face the daily trials of sickness, financial woes, relationship difficulties, and disappointment. This is an often neglected and ignored light that all of us can shine in this dark world obsessed with "self".