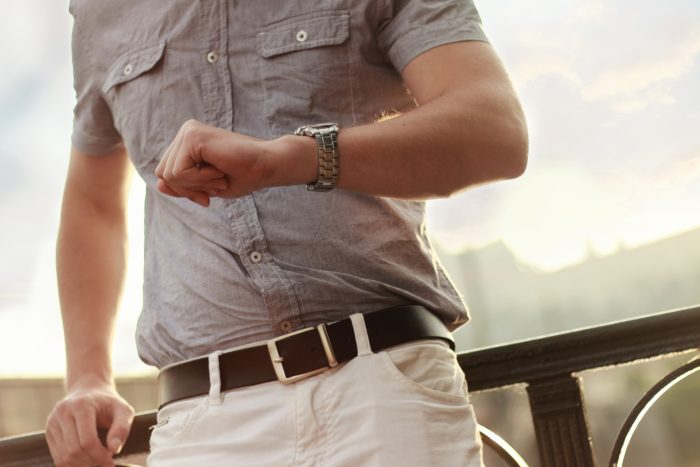 Last week, a Growing4Life reader (who is also a dear friend) gave me a biography of J.C. Ryle. She knows that he is one of my favorite authors and had picked this book up for me as a gift. Inside the book she had written a wonderful (and much needed) note of encouragement. I often marvel at God's perfect timing and am so thankful that He so often uses others to encourage us as we go about doing the work He has called us to do. No matter what our calling is in life, we all can use a pick-me-up once in awhile.
Certain people seem to have the gift of encouragement (like my friend) but it is really something we should all be doing.
It's crazy how quickly we all fill up our time. Crazier still that this "filling up" hasn't really led to better lives–just busier ones. And this leaves us precious little time to build into the lives of those around us. We get so caught up in our own worlds and our own problems, that we forget the discouragement, sadness, disillusionment, and grief that is overwhelming others.
Romans 12:15 tells us that we are to–
Rejoice with those who rejoice, weep with those who weep.
But, if we are honest, most of us are too busy rejoicing and weeping over our own situations to pay much attention to the situations of others.
And that is why today I want to offer a little challenge to all of us. Would you join me this week in my Encouraging Others challenge? The truth of the matter is that, as believers, we should do this every day but few of us actually do. Oh, some of you are much, much better at this than others and will find this challenge easy. But some of you aren't an "encourager" by nature and could find this to be a bit more challenging. I hope you will step out in faith and give it a try, anyway.
This week, let's take just a few minutes of each day and encourage someone. Think through all of your friends, family, church family, and co-workers. Who do you know that could use a bit of a pick-me-up this week? You can also encourage someone you don't know all that well (or at all) such as the cashier at the grocery store, the lonely elderly person at the mall, or a hurting neighbor.
We live in a sinful and hurting world which means that there are probably millions of people who could use some encouragement right now. Would you join me in making a small dent in that number this week by taking on this challenge?
Here are some ideas that might help you as you think about who you want to encourage and how you want to encourage–
1. Be aware of those around you. Notice if someone seems extra quiet or appears to be struggling and take some time to talk with them and ask them about themselves. Not in a nosey, busybody way, but in a loving and kind way that shows you genuinely care. If someone just won an award or received some good news, rejoice with them.
2. Ask questions. Instead of talking about yourself the next time you are with a friend or talking with a bank teller or store clerk, ask questions. How is your day? How are the kids? Do you enjoy your job? are good questions for friends. And How are you today? Are you from around here? How long have you been working here? for strangers. And, if the Lord gives you opportunity, even How can I pray for you? I am often surprised at how many strangers will start telling me their life story if I ask a question or two. Most are ready and willing to talk to anyone because there is a real shortage of people who actually listen anymore. (But be sensitive if someone isn't willing to talk. You will sense it pretty quickly).
3. Be creative. There are so many easy and quick ways to lift someone's spirits. A hand-written note, an email, a lovely card, a comment on social media, a text, or phone calls are all ways to brighten someone's day. You can literally do some of these in less than a minute so saying you don't have time to take on this challenge is not an acceptable excuse! ;) Flowers from your garden or homemade cookies are an easy and inexpensive way to brighten someone's day. A grocery or restaurant gift card for those in financial difficulty is another idea. Think outside the box.
4. Remember your discouraging times. What was it that cheered you up? What would have given you a much needed boost at your lowest time? When you think of it, do that for someone this week.
5. If you think something good about someone, try to say it to them. For example, if you notice that someone's children are respectful and well-behaved, say something.  If you like someone's new haircut or notice they've lost weight, mention it. If someone has blessed you by their special music, teaching, or preaching at church, let them know. If a co-worker really stepped up on a project, thank them. Say the good thoughts that you are thinking about others. This is perhaps the easiest way to encourage others.
6. Consider even more. If you feel extra ambitious or have a little extra time on your hands this week, think about taking someone a meal, visiting with a shut-in, or having some church families to your home for coffee and dessert.
7. Be sure to encourage fellow believers. These verses from Paul speak specifically regarding how we are to encourage one another as believers. Let's remember our fellow brothers and sisters in Christ, especially, this week–
But since we belong to the day, let us be sober, having put on the breastplate of faith and love, and for a helmet the hope of salvation. 9 For God has not destined us for wrath, but to obtain salvation through our Lord Jesus Christ, 10 who died for us so that whether we are awake or asleep we might live with him. 11 Therefore encourage one another and build one another up, just as you are doing. (I Thessalonians 5:11)
8. If you are praying for someone, let them know. Sometimes we will be praying faithfully for someone but they have no idea. This week let's take some time and let them know. I know I am so greatly encouraged when someone tells me they are praying for me. I am sure you feel the same.
9. Expect to be blessed. It is so amazing how blessing others almost always blesses us more. It doesn't seem logical, I know, but when we put aside our own selfish desires and agendas and focus on blessing others, we are so blessed, too! It's one of the most beautiful things about being an encourager.
So are you ready? Do you have a few minutes that you can carve out of your day to be an encourager? Then let's do it!
P.S. If you have other creative ideas on how to encourage someone, please share them in the comment section below. And thanks in advance! :)