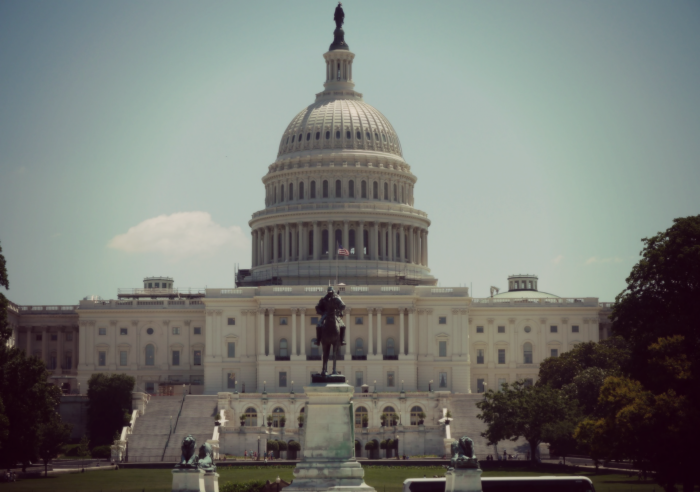 There are a lot of really big political issues going on right now with really strong opinions coming from both sides. But I guess this is nothing new. Throughout history, there have always been enormous issues in every nation and people who have had strong and opposing opinions about them.
This can lead to arguments, debates, and even mean comments on social media. Whether it's at work, on the sidelines, at family gatherings, or on our social media account, we all hear opinions about political matters.
So today I want to take a look at how we deal with those who are coming from the opposite world view than we are. What should be our protocol as believers when a "Big Issue" comes up?
1. Remember that, as a believer, we are not here to push a political agenda. I can't think of anywhere in scripture that God gives instructions to believers to moralize their country. Now–don't get me wrong–there isn't anything wrong with working in government or helping a ministry that is working towards this, but this is not our main purpose. Our purpose is to share the Gospel. We are here as instruments of God to share His Good News. If we can remember that this is our purpose, rather than pushing a political agenda we feel strongly about, it naturally changes our attitude, doesn't it? Matthew 28:19-20 reminds us of our greatest calling as believers–
Go therefore and make disciples of all nations, baptizing them in the name of the Father and of the Son and of the Holy Spirit, teaching them to observe all that I have commanded you. And behold, I am with you always, to the end of the age.
2. Remember that any issue involves real people. Whether it is our President and his family, immigration, the LGBT agenda, or any other hot button topic, they involve real people who have feelings. Any opinion we choose to give, no matter what it is, should be respectful and kind. We'd best stick to the issue at hand rather than lashing out in attacks towards the people involved. There is no room in a Christian's life for mean, ugly words about others, no matter what the issue. Matthew 7:12 makes this clear–
So whatever you wish that others would do to you, do also to them, for this is the Law and the Prophets.
3. Remember that debates and arguments are generally useless. If someone has a really strong opinion, no amount of debate is going to change their mind. Thoughtful and intelligent conversations about the issues can be useful in understanding the opposition's point of reference but vehement debates and angry attacks only make things worse. Proverbs 18:13 encourages us to hear before we talk–
If one gives an answer before he hears,
    it is his folly and shame.
4. Remember that everything is in God's Hands. Sometimes we may be tempted to panic as we watch things take place in this world that we never could have imagined. But God knows exactly what is going on. He is completely sovereign over all that is taking place and we do not need to panic if we can't change our culture. Proverbs 21:1 says it this way–
The king's heart is a stream of water in the hand of the Lord;
    He turns it wherever He will.
5. Remember that our opinion will be part of a shrinking minority. Why are we so surprised about this? We are not part of this world. We don't belong here and never have–even though we have made ourselves pretty comfortable in the Christianized nations most of us found ourselves living in for awhile. With nations that are no longer "Christianized", we find ourselves a bit distraught. But we shouldn't be confused or dismayed by this turn of events, as we are told to expect this throughout scripture–
John 15:18-19If the world hates you, know that it has hated me before it hated you. If you were of the world, the world would love you as its own; but because you are not of the world, but I chose you out of the world, therefore the world hates you.
Acts 14:21-22 When they had preached the gospel to that city and had made many disciples, they returned to Lystra and to Iconium and to Antioch, strengthening the souls of the disciples, encouraging them to continue in the faith, and saying that through many tribulations we must enter the kingdom of God.
I John 3:13 Do not be surprised, brothers, that the world hates you.
And these words by Jesus describe the end of the age in Matthew 24:9-14—
Then they will deliver you up to tribulation and put you to death, and you will be hated by all nations for my name's sake. 10 And then many will fall away[a] and betray one another and hate one another. 11 And many false prophets will arise and lead many astray. 12 And because lawlessness will be increased, the love of many will grow cold. 13 But the one who endures to the end will be saved. 14 And this gospel of the kingdom will be proclaimed throughout the whole world as a testimony to all nations, and then the end will come.
So, you see, we are not, as a general rule, going to land on the "politically-correct" side of these big, political issues if we are standing with biblical conviction. There isn't anything wrong with speaking our opinion in a respectful and kind way, but don't expect to be lauded for it. Unless you are with a group of like-minded Christians, you will most likely be mocked and ridiculed. We must expect this instead of being so hurt and troubled by it.
But guess what? So many who have gone on before us have had to stand against popular opinion, as well. We can look back at so many–the Roman Christians, the Huguenots, the Reformers, the Puritans, the Christians under Hitler's regime, and so many more–who stood strong in the face of adversity. We have a long history of standing strong behind us. May we follow their examples.
—————————————————————————-
These big issues can be overwhelming but it is my hope this morning to help us remember that our main purpose in life is not pushing some political agenda. Instead, it is sharing the Gospel and encouraging others towards a biblical walk with Christ. Doing the work of God is our main priority and it is incredibly important that we do not let political agendas build walls between us and the lost.  Or even us and other believers. We must remember what is our main purpose.