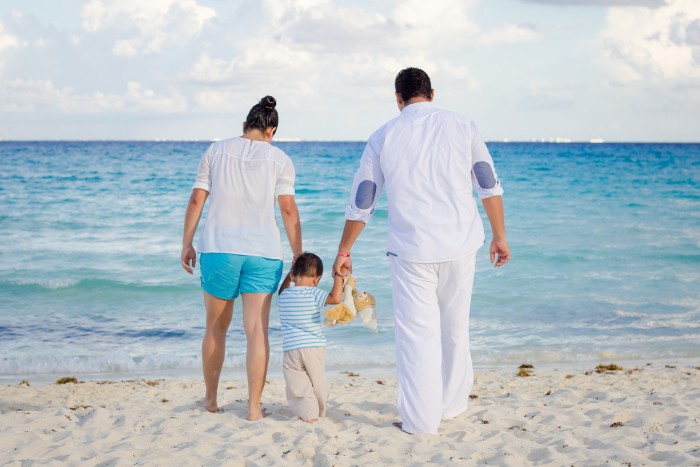 Dear Christian Parent,
My heart aches for you as you try to raise your children for the Lord in a post-Christian country. Years ago, when I was a child, parents received some help from the culture. While most people were not genuine Christians, they did view the Ten Commandments and the Golden Rule as truth to live by. This was what their parents had taught them and what their grandparents had taught their parents, repeating the pattern of many generations. The Bible was generally considered a guide for life and very respected among the general population. Of course, this changed forever about a generation ago.
This means that most of the advice you will hear currently on parenting will not be based on scripture, but instead will be advice that finds its roots in humanistic wisdom. This can be very confusing because the way you are being told to raise your kids is almost like night and day from the way your parents raised you or your grandparents raised your parents. How do we know what is the right way? As you might guess, I suggest we turn to the Bible for this. It teaches us the basics and then common sense fills in the gaps.
I have noticed a very disturbing trend among non-Christian and Christian parents alike: The kids are made the center of the family. Life revolves around these adorable little people. As infants, they decide when they will eat and sleep and even in whose arms they will reside. As they get older, for fear of squashing their "tender spirit", many parents will let them choose what to wear, what to eat, and when they will go to bed. They will buy them everything they can possibly afford and rearrange their whole schedules around a child's schedule. If what the child wants doesn't line up with what Mom and Dad want, then cajoling and bribing will often take place. Most parents–and these are parents who want to genuinely want to do what's right–truly believe that this is the best way to parent.
But have you given any thought to the possibility that it is not?
Before we can determine what is the best way to parent our children, we probably need to think about what our goals and hopes for our kids are. As Christian parents, our dearest hope should be to raise children who embrace God's plan of salvation, walk in holiness, and grow up to honor and serve the Lord. If this is our goal, then this means that certain things need to take place to prepare the child's heart for that choice.
First and foremost, they need to learn to live under the authority of their parents. God has set it up so that children first learn about living within boundaries at home. The problem is that few children have many boundaries anymore. From immediately answering the demands of an angry infant who cries the instant they are put in to the crib to cooking special meals for their finicky toddlers, Mom and Dad are actually living under the authority of their children.
This is how so many parent and, honestly, I don't blame you at all if you parent this way. It's what you have been told makes you a good parent by the world at large (and sometimes even by the church). But it doesn't have to be this way. This type of parenting saps so much of the joy from family life because the parent is always tired and feels out of control. God never set it up this way. Proverbs 22:6 says that we are to train up our children. This means parenting is very intentional and not reactive. It also implies that the parent is in control, not the child. It is impossible to train a child who doesn't first obey.
And, if we follow this pattern of parenting to its logical conclusion, we will realize that many parents today are training their children to be self-centered and demanding. This training will not magically dissipate when they become adults. No, instead, it is our job to start the process of godly training when they are old enough to start wriggling away from us on the changing table.
If you think through the obvious ramifications of child-centered parenting, I am sure that you will agree with me that when these children grow up they will become adults that —
1. Believe the world revolves around them. It will be a difficult transition into the real world when they realize that it doesn't and I see many adults who can never quite get over this. They cause drama everywhere they go and think the world is falling apart when they don't get their own way.
2. Believe that they are the final authority of their world and that what they say goes. Instead of turning to God's Word in humility for life's answers, they have been taught that they know best. They become prideful and arrogant. They are not teachable in any way because they believe they are always right. This is what Mom and Dad have taught them.
3. Believe they are entitled to the good life without working for it. These individuals sap the life out of society instead of building back into it. From Mom and Dad buying them a piece of candy in the store to keep them quiet to spending thousands on a club sport when they are a teen, many of these kids have never worked a day in their lives. Many don't even help around the house with the chores. They have never equated material blessings with hard work.
I know parents don't want this for their children. And it is downright hard to look into the eyes of a sweet, but defiant, child and demand that they obey you and then consistently provide consequences when they do not. It is especially difficult because magazines and morning talk shows and maybe even most of your friends tell you otherwise. And, yet to not do so, is a great disservice to the child. In fact, children thrive with boundaries. They actually are much happier when they have them. It is one of the most loving things you can do for your child.
Proverbs 29:17 Correct your son, and he will give you rest; Yes, he will give delight to your soul.
Second, we need to prepare our children's hearts by teaching them the Word of God and then validating that teaching with how we live our lives. So often we want to rely on Sunday School and other church programs to teach our kids. But do you know how many children go to church and then end up walking away from the faith as twenty-somethings? Most of the kids that stay true to the faith are the ones that saw Christianity lived out vibrantly before their eyes. You see, anyone can take their kids to church. It takes humility to live according to God's Word and transparency to set a good (never perfect) example of the Christian life. It takes dedication and hard work to have family devotions and/or to have family discussions about things like creation, abortion, sexual orientation, holiness, and sin. Teaching your kids to use the Bible as their grid for every decision will prepare their hearts to be obedient to God as they head off into their futures. Showing your kids that you use the Bible as your own personal grid when making decisions adds necessary validity to your words.
Deuteronomy 6:6-9 And these words which I command you today shall be in your heart. 7 You shall teach them diligently to your children, and shall talk of them when you sit in your house, when you walk by the way, when you lie down, and when you rise up. 8 You shall bind them as a sign on your hand, and they shall be as frontlets between your eyes. 9 You shall write them on the doorposts of your house and on your gates.
Third, make sure your kids know that there is nothing they can do that will keep you from loving them. Be an example of unconditional love to them, demonstrating– albeit in a very flawed and human form– God's all-encompassing love for each one of us.
Romans 5:8 But God demonstrates His own love toward us, in that while we were still sinners, Christ died for us.
Fourth, find a family that has kids living for the Lord and find out how they parented. These families are getting harder to find, but there are definitely still some around. I know when I was a young parent, I learned so much from those that were a few steps or a whole lifetime ahead of me. These are the ones to listen to because these are the ones who have proven that their way worked! Anyone can write a magazine article or become a psychologist. Model your parenting after a family who has adult Christian kids who love and serve the Lord.
Proverbs 12:15 The way of a fool is right in his own eyes, But he who heeds counsel is wise.
And fifth, and finally, dedicate to pray for the best thing. Academics, sports, and the arts are important enough. But, eternally, the best thing–the only thing–that will matter is the soul of your child. Be sure that you pray often and fervently for the souls of your children. I never cease to be amazed at how God's grace covers the weaknesses of those who truly desire to raise their children for Him. My husband and I experienced (and continue to experience) that kind of grace in a myriad of ways. God is so faithful to those who pray for the souls of their children.
James 5:16b The effective, fervent prayer of a righteous man avails much.
In conclusion, I just want to encourage you to raise your children for the God who created them. Shut your ears to worldly counsel and study the Word of God. Immerse yourself in biblical child-rearing resources (you can find some that were helpful to me here). Godly parenting is certainly not easy but it is the best way–for your children and for you, too. Yes, we live in a crazy, mad world. Yes, things look bleak. Yet, none of this has surprised God. He is still in control. However, it does look as if your children are most likely going to have the opportunity to stand for Christ in a way that we did not have. Train them to do so! Instead of sending weak-willed, undisciplined eternal adolescents into this world, make it your goal to send your kids out as bold and strong soldiers for Christ!
Don't lose heart!