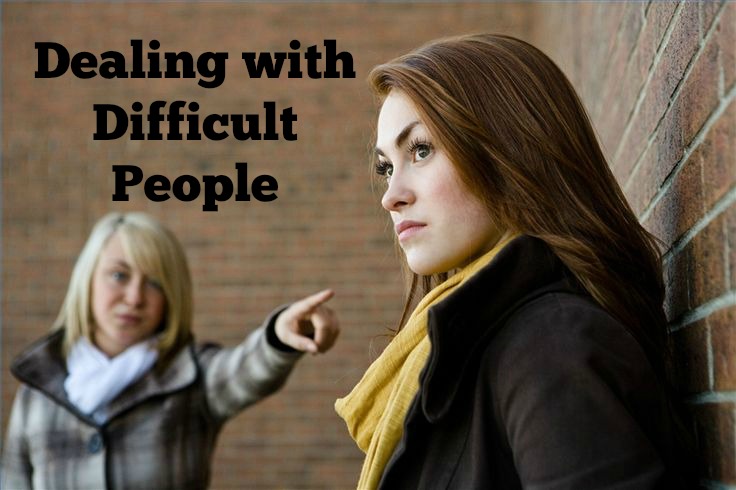 Have you ever had to deal with someone you just couldn't make happy? Or perhaps it is someone who lies constantly, is consistently unkind, or very angry? Or maybe they just absolutely exhaust you by telling you all of their woes? Sometimes, if they are friends, we can gently extricate ourselves from these relationships. But, many times, we can't. We may go to church together. Or we may work together. More often than not, our difficult relationships are within our own families.
So what then?
So often we continue to live with a sense of constant frustration in this state of affairs. When someone is affecting our personal peace or happiness, we can get really annoyed. But how should we look at these situations?
I have floundered in this area for years. If I was struggling in a relationship, I would grow irritated and hopeless. But then, a few months ago, I heard this sentence in a sermon–
We need to look at difficult people as the tools God uses to shape us to look more like Jesus.
Ever since that time, my whole viewpoint has changed. You see, I used to view these relationships as obstacles that were keeping me from looking like Jesus–unnecessary extra baggage that kept tempting me and causing me to fail (notice my finger of blame was pointed at them, not myself…)
But this one sentence clarified for me that I had it all wrong. ALL wrong. These people in my life are there to help, not hinder, my walk with Christ.
Because I have this new perspective, it changes everything. Oh, I still grow frustrated and annoyed, but I can see the big picture now.  Instead of incidents seeming pointless and ridiculous, I see them as challenges I need to rise up and meet as Jesus would have.
I know this is so easy to say in principle. Some of you are almost buried underneath dysfunctional families or bad work situations. This isn't an easy thing to live for any of us, but for some of you it probably feels impossible. I hope that this helps, at least a little.
You see, we can't change anyone but ourselves. But, by the power of the Holy Spirit, we can change ourselves. Let's rise up and meet the challenge of personal change instead of being so worried about the pointless, fruitless endeavor of changing the other person.