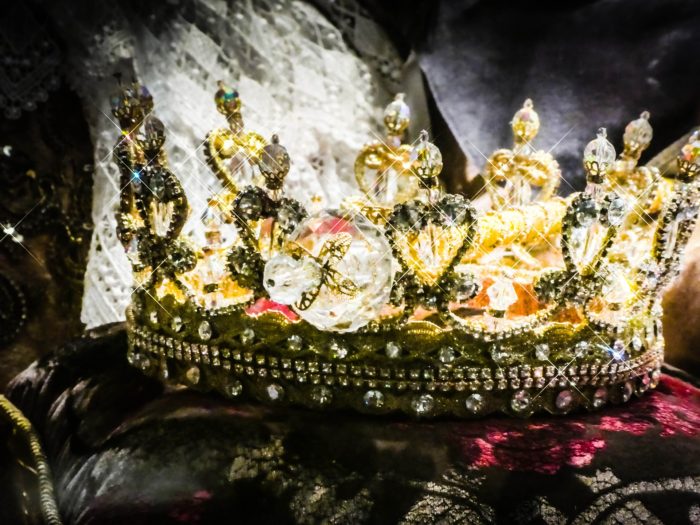 Every year I like to offer a Bible Reading Challenge. More than anything else, my goal as a blogger is to draw my readers to the Word of God so that they are reading and studying it for themselves. It's amazing how that clears up so many of the questions and issues that plague the church today.
During the G4L 2015 Bible Reading Challenge I spent about once a week writing about what we were reading during our chronological read-through of the Bible. So as we set about on the same challenge this year, I didn't feel the need to do that again.
However…
Today, I read I Kings, chapter 11 and I felt compelled to write. I am pretty sure this chapter is one of the saddest chapters in the Bible. Solomon–the author of Proverbs and Ecclesiastes–the king known for his great wisdom–the architect of the temple–the man who had untold stores of riches and wealth–the man who asked God for wisdom–yeah, that guy…
Well, what a disappointment.
On Monday, I started a series about worldliness. And, while this is not Part 2 of that series, I believe it fits in very well with the topic of worldliness.
You see, in I Kings 11, we read of Solomon's very sad and worldly ending. He turned from the Lord and the Lord removed His blessing and declared that Solomon's Kingdom–all but one tribe–would be torn from his family's hands. This is when Israel's split kingdoms begin. All because the wisest man on earth imbibed the world.
It seems he was mostly tempted by women. It says in verse 1–
But King Solomon loved many foreign women, as well as the daughter of Pharaoh: women of the Moabites, Ammonites, Edomites, Sidonians, and Hittites—
And these women that were brought into his harem were the cause of his downfall–
For it was so, when Solomon was old, that his wives turned his heart after other gods; and his heart was not [a]loyal to the Lord his God, as was the heart of his father David.
If I Kings 11 is one of the saddest chapters in the Bible, perhaps this is the saddest verse.
This can teach us some very valuable lessons, as we strive to be conformed to Christ and not to this world.
First, we can never, ever let our guard down.
This is something we can tend to do.  When we are younger, we are easily distracted and before we know it, sin has crept in and taken up residence in our hearts. When we are older, we can get lazy. We are tired of the battle and we just decide to take off a piece of spiritual armor or two for "just a bit" and that's when our enemy attacks. He is always, always looking for that chink in the armor.
As Paul contemplates his own departure from this earth, he writes to Timothy:  
I have fought the good fight, I have finished the race, I have kept the faith. (2 Timothy 4:7)
Paul continued to fight and to run. He didn't let himself get distracted or caught up in the things of this world. Oh, he wasn't perfect but, while he lived in and among the world, he kept his focus on the Lord. And, even as he grew older, he stayed strong–so much so that he could say these words above.
Oh, that we may be like Paul and not like Solomon as we approach the end of our days!
Second, we must know our weaknesses and temptations and turn from them.
We all know our weaknesses. We just do. We know the sin that so easily ensnares us. But God has made us a very important promise in I Corinthians 10:13–
No temptation has overtaken you except such as is common to man; but God is faithful, who will not allow you to be tempted beyond what you are able, but with the temptation will also make the way of escape, that you may be able to bear it.
Solomon could have escaped such a sad end to his life. But Solomon loved his wives more than he loved His God. What a tragic legacy.
When we love God more than our sin, He is faithful and will make a way for us to escape the temptation. But when we embrace our sin and rebel against God, we are left to the consequences and the tragedy of that sin.
Which kind of person are we? Do we choose to hate our sin or to love our sin? These are important questions.
May we live out the encouragement we are given in Hebrew 12:1–
Therefore we also, since we are surrounded by so great a cloud of witnesses, let us lay aside every weight, and the sin which so easily ensnares us, and let us run with endurance the race that is set before us,
May we yield all to God and turn from our sin without exception. And, in doing so, may we avoid the dismal ending that Solomon experienced–simply because he wouldn't give up his sin.
Third, It's never too late to change direction.
Okay, so, sadly, there is no indication of Solomon's repentance and turn from sin. But we must remember that as long as we have breath, we have a choice. We have a choice to turn from that sin that so easily besets us or we have a choice to embrace it. No matter what sin–anxiety and fear, gluttony, sexual sin, wicked entertainment, anger (just to name a few)–we have a choice.
This is good news! It means it is never to late to change our direction! God is faithful and He will help us. His Holy Spirit will guide and direct us as we seek to go a different direction.
Fourth, our sins, past and present, do not have to define our lives.
When Solomon's life comes to mind, most of us do not think about how it ended. Instead, we think of his wisdom, his role as author of two books of the Bible or builder of the Temple, or perhaps his great wealth. He is not defined or remembered by his great and tragic disloyalty to God.
So we, too, do not need to be defined by our sins. God's marvelous grace is boundless and free for His children. If we are caught up in the prison of our past it is because we have chosen to walk into the cell and lock it behind us.
We do not need to be defined by past sins and, in fact, Paul starts off with this wonderful verse in Galatians 5–
Stand[a] fast therefore in the liberty by which Christ has made us free, and do not be entangled again with a yoke of bondage.
So we must move on. If we have repented and confessed, we have been forgiven and are free to move on.
_____________________________
God used Solomon to teach us so much in the scriptures. As I have been reading Proverbs and Ecclesiastes so much of the wisdom there is so helpful and profound. But we can learn from his tragic ending, as well.
May our children and grandchildren never sit around bemoaning the terrible ending that we had. May there be no disloyalty to God and no compromise with sin. May God's grace and the guidance of the Holy Spirit guard us through to the end.