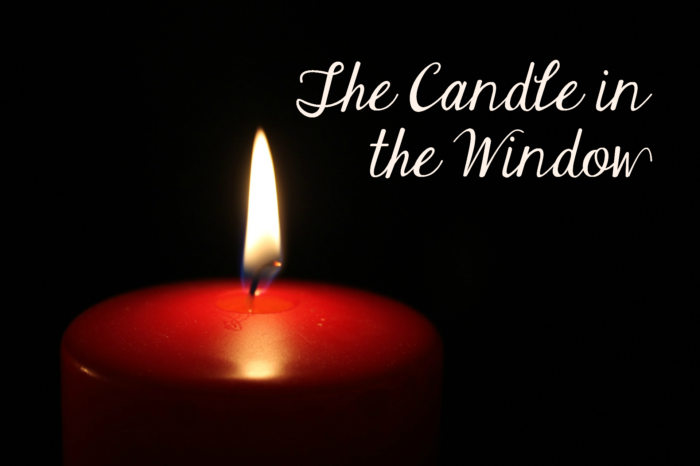 Each Friday this Christmas season I am unfolding part of a Christmas story I wrote. Today is Part 2. (You can find Part 1 here, if you missed it.)
Jessa stared at her tanned skin and thick, curly hair in the mirror. It was a strange thing—this being part black and part white. Which world did she belong to? Even as a 50-year-old, she still didn't really know. She washed her face and brushed her teeth as she pondered this question that had resided somewhere in the back of her mind for her whole life.
A few moments later found her staring at the contents of her closet. What does one wear to their mother's funeral? She found her favorite black sweater and looked it over. This? She dropped the sleeve of the sweater and lifted the hanger of a black and gray print shirt. Or this?
Finally settling on a pair of flattering black trousers and the print shirt, she started to put on her favorite heels. And then she remembered that this day would mean being on her feet for many hours, at which point she put on her black flats instead.
"Logan? Lacey? You ready to go?" She called her 15-year-old son and 13-year-old daughter as she walked out of her room.
Mark, her husband, met her downstairs and gave her a warm embrace, "I'm so sorry, honey. I know how hard this is."
Jessa felt her eyes start to burn at his kind words. She quickly swiped at her eyes. She couldn't start crying already. The funeral hadn't even begun.
**********************************
Ten long hours later, they came home exhausted after a long day of talking to people who had loved Bernadette Williams, lovingly called Grandma Nettie by almost all who knew her.
As they sat down in the family room, Logan and Lacey started talking about Aunt Althea's crushing hugs. Althea, Grandma Nettie's youngest sister, was a large, matronly woman who loved on others by wrapping them in her arms and squeezing them tight. The family started laughing, which was a welcome relief from the many tears that had been shed that day. Nettie had had a very short battle with cancer and her family was still in shock over her quick departure from this earth. However, her vibrant relationship with her Heavenly Father and her faith in Jesus Christ alone for salvation gave them calm assurance that they would most certainly see her again.
They continued to talk about memories of Grandma Nettie when, out of the blue, Lacey turned to her mother with an unexpected question.
"Mom, whatever happened to your dad?"
Jessa was rather surprised that Lacey hadn't asked this question before. She remembered having a conversation about this with Logan when he was around the same age and she answered her the same way she had answered Logan, "He died before I was born."
"Oh."
Jessa figured that was the end of it. But Lacey had another question.
"Have you ever tried to find his family? Wouldn't it be so cool to meet them and see what they look like?" Lacey's eyes lit up as she pondered the excitement of solving a lifelong mystery. This was so typical of Lacey. Always dreaming about possibilities and ever passionate about solving mysteries.
It wasn't like Jessa had never considered it before. Once, when she was seventeen, she and her mother had had a long talk about it. Nettie had given her blessing for Jessa to search for her dad's family but something had held her back. Perhaps it was the knowledge that her father had left his family under bad terms. Whatever it was, she had decided at that time to just be content with her life the way it was.
Until today. Until Lacey's question.
Perhaps it was because Jess was now truly an orphan—both her mother and father were gone. It made her feel empty. Honestly, this whole day was making her feel a little unsettled inside. She gave a deep sigh. Funny how a question from a 13-year-old can change everything.