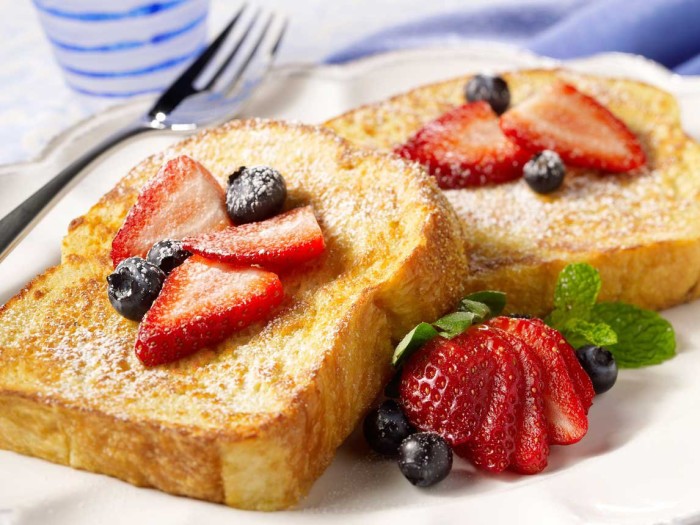 For over 25 years now our family has been going to the same little beach town on the Atlantic coast for vacation. It's one of my very favorite places on God's beautiful earth. When we first started going we'd stay in a hotel and then in 1998 we bought a camper and we've been camping there ever since. Our trips there have become a family tradition that we all treasure but, still, each time I visit, my eyes are drawn to the quaint Bed and Breakfasts that line the streets. A long time ago, staying in one of these was added to the bucket list that I keep in my head.
My husband has been busy with shows this past month–three weekends out of the last four, so my youngest daughter and I decided it was the perfect time for a quick girls' getaway and made arrangements to spend a night in one of the Bed and Breakfasts. Since this is not really my husband's preferred type of accommodation, it seemed to be the ideal time to check this item off my bucket list.
We arrived on Friday night to the beautiful Victorian house that sat just a block from the beach. We were greeted by a friendly woman who told us everything we needed to know. I have to admit that as I stared at the precious glass and porcelain valuables that sat on every possible space around me, I grew just a bit nervous. I felt a little like a bull in a china closet and, after almost knocking something over with my bulky purse, I grabbed the bag close to my side and took extra special care as we carried our things to Room 3 at the top of the steps. As we entered the room, we felt much more at home. While decorated beautifully in Victorian style, it was very comfortable and there didn't seem to be anything precious on the dressers and shelves to knock over!
The next morning, we headed downstairs to have breakfast with the other guests of the house. This was certainly a new experience for both of us. We sat down across from a couple who seemed to be in their late 50s or early 60s. They smiled and introduced themselves. We did likewise. A few moments later, a young couple expecting their first child joined us. The conversation was made up of a variety of topics but about fifteen minutes in it settled in on religion (of all things!) Believe it or not, I had absolutely nothing to do with this turn of the conversation. I found out rather quickly that the older couple were Methodists (with the husband a Roman Catholic before converting to Methodism) and the younger couple were passionate Jehovah's Witnesses (with the wife being a Roman Catholic before conversion).
As I sensed the direction of the conversation, my heart started to beat a bit harder with trepidation. I told the Lord I would take any opportunity that He opened up for me and then waited expectantly. But it never really came. Other than one opportunity to state the Gospel as written in the Bible in three sentences or less, I spent much of the conversation either listening or adding a few sentences that any moral person could agree with.
After breakfast was over and we had said our good-byes, I wondered if I should have spoke more biblical truth. I said as much to my daughter. She replied with exactly what I was thinking–they wouldn't have listened, anyway. They all thought they were right.
But, while I may not have been able to plant many seeds for the Kingdom during that breakfast, I did learn (or was reminded of) six very important things–
The only difference between true believers and everyone else is God's Word.  True believers trust the Bible alone for doctrine, truth, and guidance. The Jehovah's Witnesses would talk about the Bible but they'd also talk about the Watchtower Magazine that provides them with their doctrine. The Methodists relied on–from what I could tell–their own life experiences to form their opinions. The scriptures alone were not the source for their opinions about life and morals.
Sincerity and earnestness is not synonymous with truth.  It was fascinating to hear the Jehovah Witnesses' talk about what their religion requires. The young husband and wife were quite earnest and dedicated to the church, telling us how often they go out on visitation and how the church is organized. And, yet, I saw them nod in agreement with me when I shared the gospel–even though I know they don't believe in the same Jesus we do. We are both sincere and passionate about our beliefs and yet one of us is wrong. If we believers didn't have the Bible to anchor us, I don't know how any of us could know what is right and what is wrong.
Religious people believe that a lack of religion is the reason this country is faltering. It was very interesting to hear the Methodists blame the country's woes on a lack of religion. Several times they alluded to the fact that this country would be a much better place if we could just get religion back in homes and schools. While I don't disagree that this may help, I think it would be a very temporary fix without true revival: Transformed lives through true faith in Jesus Christ.
Most people care very little about anyone but themselves. You may question my wisdom at writing a post about these couples. But, honestly, they would never possibly be able to find it because they found out absolutely nothing about me or my daughter. While I asked what they do for a living, if they have a family, and every other impersonal and polite question I could think of to ask, few questions were directed to us. When we left the breakfast table, we knew a whole lot about them and they knew very little about us. This seems to be pretty typical these days. What struck my daughter and I as extremely ironic was the fact that, during breakfast, the older gentleman, a teacher, had bemoaned how self-absorbed his students have become over the past decade.
One thing we could all agree on was that the country is in shambles and this is in large part due to the departure from absolute truth. When you think about it, those who come from a background that taught the ten commandments and God's moral law lead happier, more successful lives. They believe that they must work for what they get and they understand that life isn't always fair. Those taught basic moral truths (even without Jesus or the Bible) believe lying, stealing, and being unkind is wrong. However, belief in absolute truth and God's law is quickly eroding away, and we now have a whole generation that feels entitled to get something they didn't work for; who believes that lying, stealing, and being unkind are only wrong if it hurts someone. They believe that truth is  more about what makes them happy than it is about some Higher Being– and that truth can be whatever they want it to be. Seriously. This is the caliber of students that are spilling out of the high school and college campuses and into our work force. There are great ramifications to this and we are starting to reap the fruit of this now.
And, finally, I learned during that breakfast how important reading is. While I don't deny that my college education was helpful, I have learned a whole lot more by reading on my own. I was surprised as we talked about things how much of what I have read about the Bible and history and life has seeped into my brain and was ready to be shared in a situation like this. It reminded me of the importance to read not only the Bible but solid, biblical works by authors like Jonathan Edwards, Charles Spurgeon, and A.W. Pink. It also reminded me of how important the study of history is to the place we find ourselves in today. Reading is our window to changed thinking. Reading books by godly men with a biblical world-view leads to not only changed thinking but to biblical thinking.
And, so, our breakfast with strangers was not only entertaining but was also enlightening. And while we thoroughly enjoyed our Bed and Breakfast stay, my daughter and I decided that camping is still our preferred way of travel!
Have a great Monday!