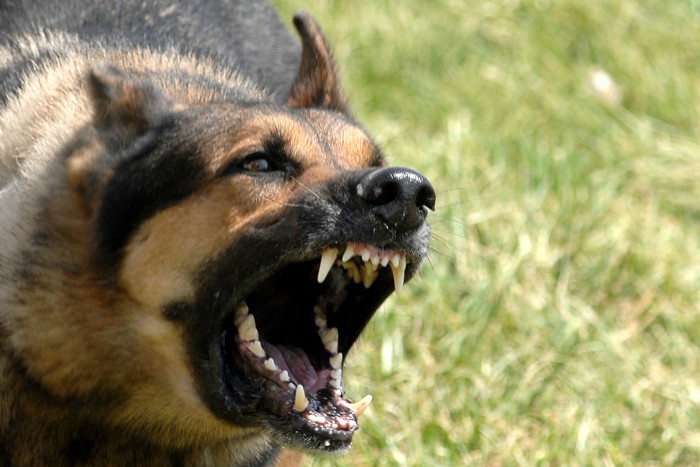 Eight years ago–2008–dawned with an important election on the horizon. Perhaps even more important than the one coming up this year. At the time, my youngest girls were 11 and 8. As we discussed what the future of the country would be under the care of a President like Obama, one of the girls became frightened and had the unreasonable fear that this new President would steal her from our house. We all had a good laugh about that one.
But eight years later it isn't as funny. He might not have personally stolen any children from their homes, but how he has changed this country in just eight short years is almost unimaginable. And somehow, in that time, biblical Christians have become the enemy. Oh, I am not talking about the ones that cave to the culture and ignore the Bible–those kind of "Christians" have never been any threat, have they?
But for those of us who still declare that abortion is wrong, that homosexuality is wrong, that adultery and fornication are wrong, and for those of us who declare that there is such a thing as sin and that Jesus Christ desires that we live a holy, godly life on this earth–well, we now have a big problem, don't we? In just 8 short years we have become the enemy. It had been brewing for awhile, of course, but Obama set the course in motion at breakneck speed.
When I was a little girl–perhaps about five or six–we had a little mini dachshund named Daisy Mae. One day we went to visit my grandparents and, for whatever reason, we had taken her along. It was a nice summer day and we were out in the front yard talking. Suddenly, we saw a brown streak race across the yard, straight for our puppy. It was the neighbor's German Shepherd and he was on a mission. He picked up our little puppy and started shaking it and shaking it, amidst the screams and shouts of the adults and children there. When he finally dropped her, it was too late.
She lay there, lifeless, in a brown little heap.
I don't remember much past that. Did the neighbor come over and profusely apologize? I have no recollection. But what I do remember is the horror of it all. We were so helpless. Our tiny little dog was defenseless. There was nothing she could do.
Don't you feel just a little like our tiny dog standing in the middle of the yard? As biblical Christians in America (and perhaps in all of the Western World), we have become a small minority group and there is this giant German Shepherd of the wicked world rushing towards us with the mission to kill us and be rid of any accountability to God, once and for all.
Of course, we know they will never be successful. In fact, we can look back over history and see that when the church is persecuted is when it actually grows the most. And, so, its light will never be extinguished. Never.
Which is encouraging in theory. But what does it mean for us personally?
None of us really knows. But the light of America's Christianity is waning and it's waning quickly. And we need to ask ourselves this question: What are we going to do?
Are we going to be brave enough to stand up for Christ amidst the hostility we are facing? Or are we going to melt into the background?
Are we going to have the courage to share the truth of the Bible with those we meet? Or are we going to ignore any opportunities God may give us in order to avoid being labeled as one of those Christians?
Straddling the fence will not be an option much longer. You realize that, don't you? Many Christians have been riding the fence for far too long. One foot in the world and one foot in the church. That may be a viable option for those who aren't truly saved, but that is no option for anyone who is a genuine Christian. Jesus Christ puts it this way in Matthew 10, verses 38-39:
Whoever does not take up their cross and follow me is not worthy of me. Whoever finds their life will lose it, and whoever loses their life for my sake will find it.
If we are carrying a cross, we have no time or energy for worldly pursuits. If we are following Christ, our own wants and desires will eventually conform to God's will and we will have no inclination or desire for the world.
These are not suggestions. This is how Christ describes His true followers.
I do not know what is ahead of us in the next eight years. But, unlike my dog who stood there defenseless, we have the God of the universe on our side. Nothing–absolutely nothing–happens outside of his sovereign care. His power and love are far deeper and greater than we could even imagine. I love how Romans 8:31-39 puts it–
What then shall we say to these things? If God is for us, who can be against us? 32 He who did not spare His own Son, but delivered Him up for us all, how shall He not with Him also freely give us all things? 33 Who shall bring a charge against God's elect? It is God who justifies. 34 Who is he who condemns? It is Christ who died, and furthermore is also risen, who is even at the right hand of God, who also makes intercession for us. 35 Who shall separate us from the love of Christ? Shall tribulation, or distress, or persecution, or famine, or nakedness, or peril, or sword? 36 As it is written:
"For Your sake we are killed all day long;
We are accounted as sheep for the slaughter."[c]
37 Yet in all these things we are more than conquerors through Him who loved us. 38 For I am persuaded that neither death nor life, nor angels nor principalities nor powers, nor things present nor things to come, 39 nor height nor depth, nor any other created thing, shall be able to separate us from the love of God which is in Christ Jesus our Lord.
And so, yes, somehow in eight short years we have become the enemy. And, yes, we are living in a country that is becoming increasingly hostile towards Christianity. We may soon face what so many of our Christians brothers and sisters faced under men like Nero and Stalin–and what many of them are facing even now under regimes like Isis or radical Hinduism. Satan is on a mission to eliminate Christianity. This has been his mission throughout history. As we move towards the last days, it would seem only natural that things would heat up for Christians. Biblical Christianity, by its very nature, stands in opposition to all that Satan is trying to accomplish.
But if we are on Jesus Christ's side, we are going to win. May we never forget that– no matter if the enemy steals our reputations, our material goods, or even our very lives–we are going to win.
So pick a side, but be sure to choose with eternity in mind.