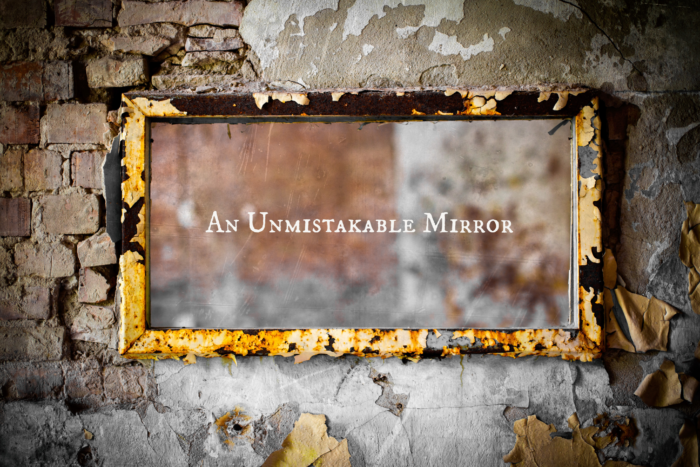 I think I've been over-using the word "unprecedented". I've said it more times in the past two weeks than I've said it in my entire life. We are facing unprecedented times.
I find it extremely hard to function in my "normal" way currently. I find it hard to think about "normal" things. I find it hard to do "normal" activities.
That's pretty much because it's so not normal right now.
I generally try to write posts that are not closely connected to current events so that, no matter when they are read, they are applicable to one's life.
However, it seems like a good time to break my own rule (I broke it last week, too) since we are all facing this virus and the government's subsequent restrictions and mandates that have completely swept away our freedoms. Literally.
So there are all kinds of theories and opinions out there as to just what is going on, but no matter what is happening, there is one thing we do know: It IS happening and very few of us are unaffected by it all.
Whether we have had our lives grind to a halt or we have been overwhelmed with work duties because we work in an "essential life-sustaining" field, this has affected most all of us.
As I was reading John this morning, I was thinking about Peter and his promise to the Lord that he would never leave his side–
Peter said to Him, "Lord, why can I not follow You now? I will lay down my life for Your sake." (John 13:27)

In the very next verse, Jesus predicts that Peter would very surely deny that he even knew the Lord!
Jesus answered him, "Will you lay down your life for My sake? Most assuredly, I say to you, the rooster shall not crow till you have denied Me three times. (John 13:28)
If we read on, we find out that, yes, Peter most certainly did deny he knew the Lord, even though he loved him dearly.
This account always has a way of both disturbing and comforting me. If Peter, who was one of the great apostles, could be so cowardly, what can I expect from myself?? But, it's also comforting. If Peter could do that awful thing and yet still go on to live and die for Christ as a martyr in the early church, then perhaps there is hope for all of us to be of use in God's Kingdom.
What's going on in these days is not really a situation like Peter's, so you may be wondering where I am headed.
And I guess it's here: We have a choice, just like Peter. We can make the intentional choice to do the right thing or we can very easily slide into the wrong thing. The wrong choice is always the easier choice in the moment. (It's NEVER the easier choice regarding long-term consequences.) It was easier for Peter to deny Christ than to take the heat for knowing Him. It is easier for us to sin than to not sin.
A pandemic like this (or any other trial, for that matter) shows us our true selves in ways we'd probably rather not see. What has come rearing up in the past few weeks in my own heart has not been good. Anxiety and fear; discontentment; self-centeredness; self-pity; laziness; even gluttony are real challenges for many of us in this situation. With close quarters, tempers flare, selfishness abounds, and we may be easily irritated as we are unable to leave our homes. With the incredible stress and long hours so many of you are facing at work, things come to the surface about yourself that you'd probably rather not know. With our favorite activities and the abundance in our stores taken away, we are faced with who we really are.
When our normal ordinary life is stripped away, we see ourselves as we really are.
A trial like this is a giant mirror into the state of our soul.
So what do we do about it?
As believers, it is important that we examine our hearts using the Word and then let this be an opportunity to grow.
So easy to write.
So hard to do.
As we look into the mirror and examine our hearts in the midst of an unprecedented time of uncertainty and craziness throughout the entire world, may we trust God to do a real work in our lives and grow us up spiritually in a way we couldn't have otherwise.
May we come out of this strange, unprecedented time stronger, purer, and holier than when it started!