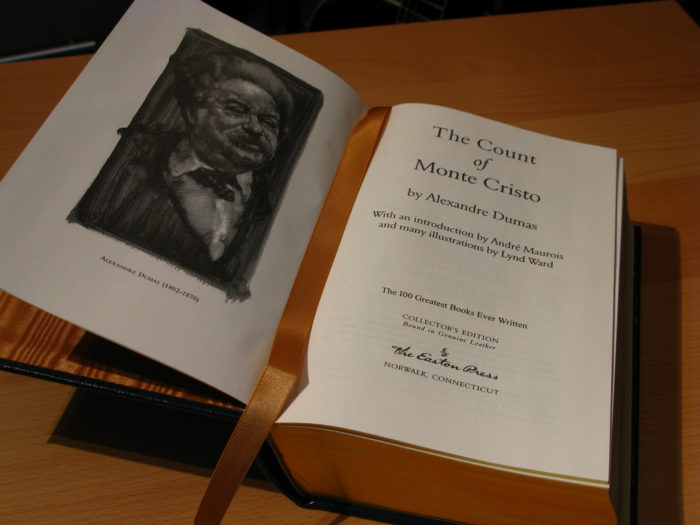 When we hear of a fairy tale, kings and princesses and castles generally come to mind. Few of us dwell for too long on the dreadful villains who work their dastardly plans to ruin the happy ending. When we read a novel or watch a movie, we always imagine ourselves in the role of the hero or heroine. Few desire to be the villain of any story.
But, of course, there is always a villain or–in official literary terms–the antagonist. This is the character that is keeping the protagonist (the good guy) from his happy ending. And none of us want to be that, do we?
Who in their right mind dreams of being the Ugly Stepmother in Cinderella or the Evil Queen in Snow White? Who would long to be Fernand Mondego in The Count of Monte Cristo (if you haven't read this classic, you should!), Cruella De Vil from 101 Dalmatians or Long John Silver in Treasure Island?
But even as we recognize that no one really desires to be any story's antagonist, we are forced to recognize four things in regards to this–
First, actual villains are villains for a reason. They didn't just wake up one day and decide to be mean and ugly. Instead most were disappointed in life. Perhaps they felt out of control. Or sad and lonely. Perhaps jealousy or bitterness has eaten away part of their soul. Whatever it was, a variety of experiences and their wrong responses to those experiences caused them to become a negative influence in the lives around them. We see it play out all the time don't we? In homes, churches, and workplaces. Selfish, unhappy people who want to make the lives of others miserable. Honestly, we should feel sorry for them.
Second, sometimes–many times–antagonists help us to grow spiritually. I remember hearing a sermon about this once. Instead of always dwelling on the unkindness or evil doings of the antagonists (or villains, as the case may be for some of us) in our lives, perhaps we should turn our focus inward and start to consider how our own responses and reactions show our true character. We may not have a choice on how we are treated, but we most certainly do get to choose how we respond (Matthew 5:43-44).
Third–and perhaps the hardest of all–is that sometimes, just by simply desiring to obey God's Word, we become the antagonist in the eyes of a world who wants to do their own thing. We are the worker that won't budge on integrity. Or the church member that points out a beloved false teacher. We are the parent that won't let a child listen to rock music. Or the photographer that won't photograph a gay wedding. There are countless examples of this in our world today. Whenever we keep someone from getting their own way, we become someone's "villain" in their life story. When men and women are proud and lovers of selves (2 Timothy 3:1-7) and when right is called wrong (Isaiah 5:20) things get pretty confused. Which leads me to my fourth point…
Fourth, while in a story  or movie we can easily determine who the villain is, in real life this isn't always so easy. People are complicated. A few specifics? Well, first–they lie and exaggerate and gossip. And they love drama. So you put a few people together around a water cooler or at a church social and–wa-la!–innocent "villains" can be created in just a short conversation. Many people are also driven by their emotions and feelings and experiences. This leads them to view anyone who would pull them to God's Word for absolute truth as an antagonist. People are selfish and they want what they want. This will often mean that anyone who gets in the way of their desires will be called their personal "villain". Oh, they won't label them that, but they will treat them as such–gossiping about them, giving them the cold shoulder, or arguing all the time with them–treating them like an enemy. Life is rarely as cut and dried as the books we read.
But, as complicated as life gets and as crazily unpredictable as people are, we do have our anchor for this world in the Word of God. Not only do we find absolute truth there but we also gain an understanding of God's plans–and who the real villain of this world is. All others–whether they be demonic or human– are just his henchmen.
We must stay in the Word, my friends, submitting to and obeying it, so that we don't get confused when someone treats us like we are the villain for standing up for Christ. It is there only that we find strength and guidance for a world turned upside down. The Holy Bible teaches us about God's plan and Satan's agenda to thwart it, so that we can wisely understand who are truly the antagonists. We must wisely choose to compare anyone labeled antagonist to what scripture teaches instead of relying on the gossip we hear.
The world grows darker and darker and many of us find ourselves wondering how long the Lord will tarry. How thankful we can be that He gave us His Word to comfort and guide us as we see the end drawing near.