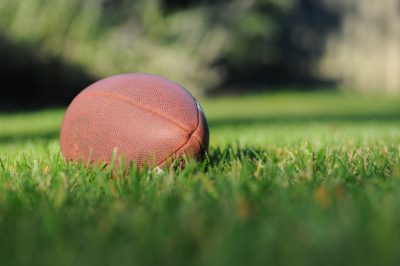 This past Sunday was the Super Bowl. For me, it was unlike normal Super Bowls because the Eagles were there for the first time since 2004. Of course, if you follow football at all, you are aware of the falling ratings of this sport due to the disrespect displayed towards America by a handful of players at the beginning of this past season. Patriotic people (which includes many football fans) found this highly offensive and, in fact, the Super Bowl audience was at an all-time low this past Sunday. Of course, this didn't stop Eagles' fans from watching.
I am sure that many of you are not interested in football. And with all that went on, you may have written it off forever. Honestly, there was talk that football in this country might have been dying a slow death as we watched the mess the NFL was in just a few short months ago.
But then along came the Philadelphia Eagles. If you haven't already heard, the Eagles are an extraordinary team that seem to have a very special bond. But what has been extra-special for me to watch is that the men who claim to be believers seem to be the real deal. I have watched interviews and I have read articles that would give evidence to this fact. In a world made up of celebrity Christians that "talk it" but don't "walk it", this has been incredibly refreshing. In fact, some of them meet together to study the Word (when's the last time you heard a celebrity Christian talk about the importance of the Bible??) and they let nary an opportunity escape where they do not direct attention to Jesus Christ and give Him the glory.
It's been an amazing thing to watch. And, being a diehard Eagles fan since I was a child, it's been especially exciting. But, of course, while we should be thankful for the platform they have been given, they are still just human men in a really tough world. If anything, we should pray for them to stay true to God and His Word in the tempting world that is professional sports.
However, believe it or not, this isn't why I am writing about football today. I just thought you might be interested in that little tidbit about the Eagles–if you didn't know it already.
Actually, I heard a couple of back-stories on Sunday about the lives of the two head coaches. It's worth writing about.
Doug Pederson, head coach for the Philadelphia Eagles, and Bill Belichick, head coach for the New England Patriots, have something in common. Would you believe that both of these men were viewed as "bad hires"? This happened to Belichick back in 2000 and to Pederson more recently (I'll include links about this below). Thankfully, the owners of both of these teams decided to go against the tide of public opinion and hire them anyway.
And what do you know? Football history has been made by these decisions. With Bill Belichick as their coach, the Patriots have had an amazing run over the last eighteen years with multiple Super Bowl wins. And the Eagles, within two years of hiring Doug Pederson, not only made it to the Super Bowl, but actually managed to win the Super Bowl with several of their key players on the injured list, including their main quarterback! These are two amazing coaches!
So why did popular opinion roll against these two guys?
I actually have no idea. I am not really that into football. But I do think there is much to learn from their stories and the courage displayed by the owners of these two teams. You see, so often we so desperately want to be liked by everyone that we aren't willing to go against popular opinion. And yet if you really think about it, there isn't one person that has really made a difference in this world by siding with popular opinion. Whether we are talking football, medical break-throughs, modern-day inventions, or standing up for biblical Truth, the people who make a real difference are the ones who are brave enough to turn away from what the crowd thinks and walk in a different direction. They are the ones that will swim upstream amidst the ridicule of others.
This takes courage and confidence. It takes believing in a person or a possibility. It takes someone willing to sacrifice their short-term comfort, ease, and glory for something greater. And, as a Christian who stands up for the truth of the Bible, it takes faith and trust in God and His Word.
So the next time we are tempted to stand with the crowd, let's stop and think. Is this actually the best thing? Even more importantly–is this what the Bible teaches? Or is this just what is popular and trendy right now? And then let's be brave enough to stand up for the truth! If we can do this, we will make a difference–not in a temporal game on a football field–but in God's Kingdom for eternity.
Doug Pederson: Read articles here and here.