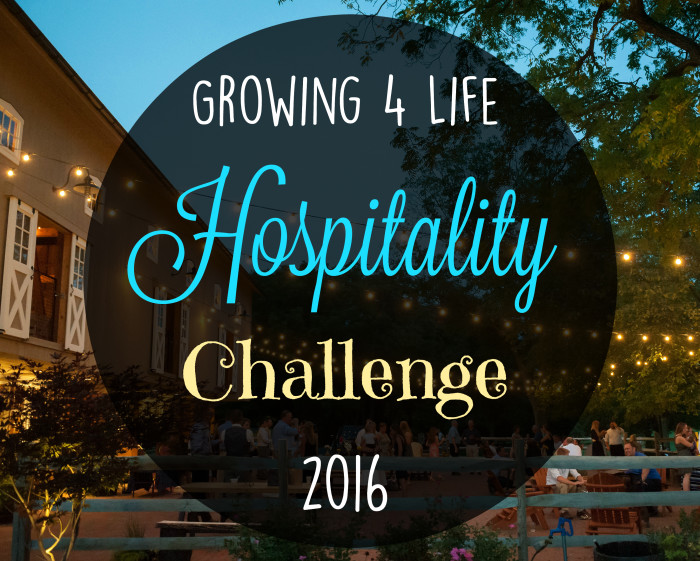 April is always a challenging month for our family (due to being in the landscaping business) and so when I sat down to plan for a pizza night with old friends–the challenge for April–I wasn't quite sure what to do. And then I looked at the calendar and realized we already had dinner scheduled with old friends. They are dear friends of ours that we haven't been with for quite some time. We had already planned to get together unrelated to this challenge.
We planned a date for April 22 and looked forward to reconnecting. However, on that morning we received a phone call that our daughter's water had broken and they were on the way to the hospital! Needless to say, that weekend passed in a wonderful blur but without our anticipated reunion with our friends.
So, I did not participate in the April challenge, after all. Did anyone participate?
I am starting to feel like I am writing these posts about hospitality to the air. When I started the challenge at the beginning of this year, I had so many people express interest in joining the challenge. But it appears that only a couple of you are actually participating. If you are participating, you could really encourage me by just a short comment below (or by hitting "like" if you are reading it on Facebook).
Have a great day!
MAY CHALLENGE
The weather is finally warming up! Invite some church friends for a BBQ. Make it a very casual and easy affair. Ask your guests to bring along a side dish or dessert to make the evening even easier.