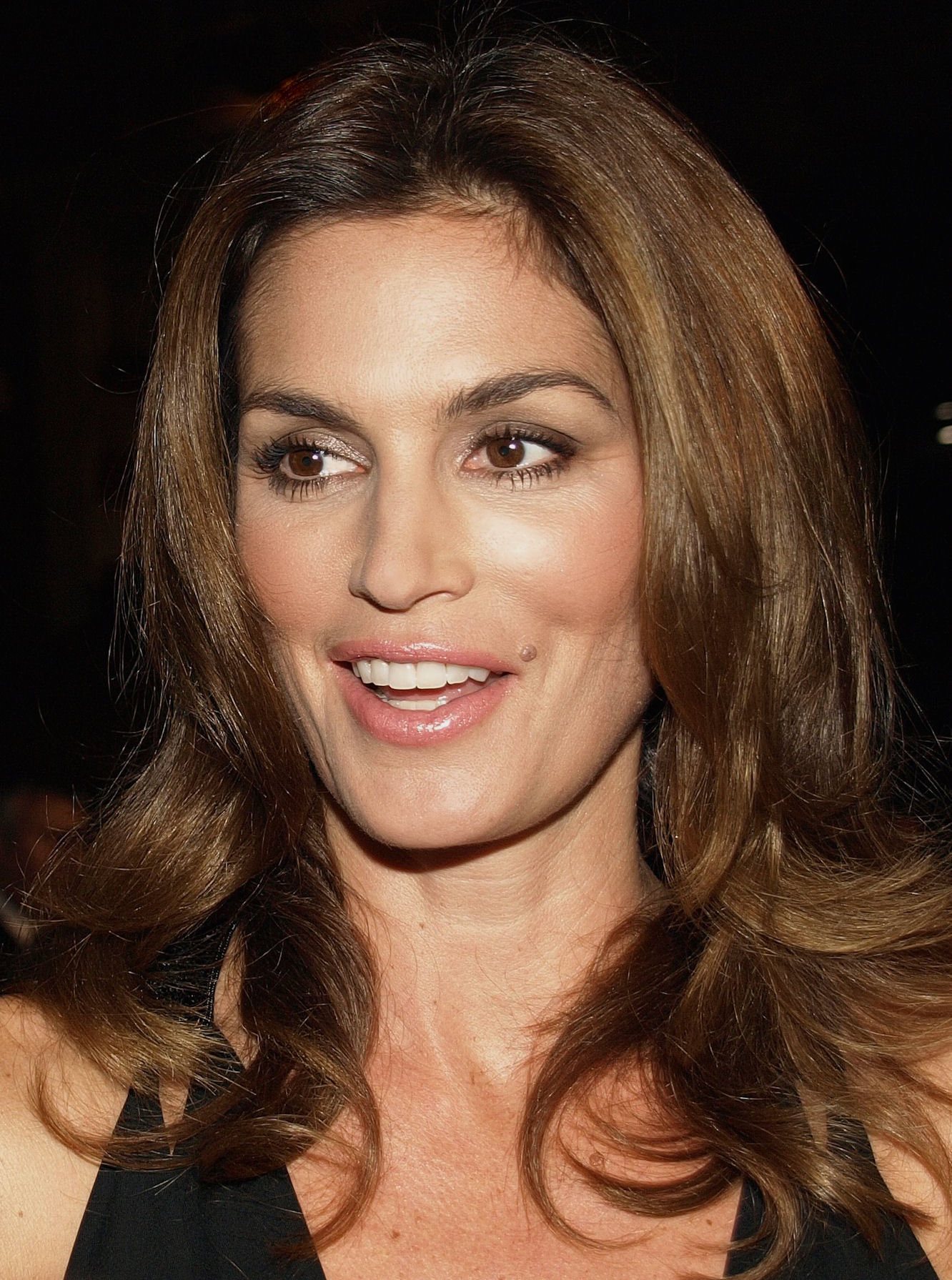 When my son was just a little boy, he used to play little league baseball. One day, as I was chatting on the sidelines with one of the moms, she said something like this, "Oh, I know who you look like! I have been trying to think of who you look like and now I have figured it out!" I looked at her, very curious to hear who she thought I resembled. Her next words could have knocked me over with a feather.
"You look just like Cindy Crawford!"
What?? That is the first (and last!) time that anyone has ever compared me to a beautiful model.  But I certainly felt honored. I knew this was a situation where she had no need to flatter or impress me, so I knew she had said it sincerely.
As I remembered this incident the other day, I thought about how my heart's desire shouldn't be for people to tell me I look like Cindy Crawford (or any other well-known, gorgeous woman) but, instead, to tell me that I look like Jesus.
Now, while I will never resemble Jesus physically, as he is a man from the middle east, I can resemble him by my actions. As we grow in Christ, we should grow more and more like Him.
Stop and take a minute to think about your life. I know for my own life, there are many areas in which I haven't resembled Jesus at all.
Here are a few areas for us to think about —
1. Do I look like Jesus in how I love others? Look, anyone can feed orphans or go on a mission trip. I am not talking about the socially acceptable "love for others", I am talking about the love for others we show in our everyday world.  The reactions and choices we make around our families and in our daily living. When a spouse needs some help and we are lying comfortably on the sofa, do we get up? When there is an interruption to a favorite TV show, do we grow quickly frustrated? When we are in a long line at the store, do we give the clerk an angry look or shower her with frustrated words? If someone criticizes you, do you grow defensive or hold a grudge? All of these are just normal, everyday occurrences, where we have the opportunity to look like Jesus…or not.
2. Do I look like Jesus in what I choose to do with my time? This question covers a lot of ground, doesn't it? Would Jesus spend so much time on _________? (you fill in the blank with your favorite, time-consuming hobby or pastime). Would Jesus spend so many hours doing this, if there is no eternal value? Of course, there is nothing wrong with hobbies, but we do need to keep it all balanced. It also covers this question: do I spend my precious hours on entertainment that will make others think of Jesus? Or do I waste hours and hours on movies, video games, and listening to music that is against everything my precious Savior stands for?
3. Do I look like Jesus in the area of self-disicpline? This is a challenging question that encompasses two big areas: money and food. I covered the question of food in my recent post entitled The Sin No One Wants to Talk About, so I will move on to the other area– money. This is a challenging one. Money is one of those things where we can hide our true state of affairs. In this age of credit and debt, no one really knows how anyone is doing financially until they completely crash and burn. But, whether we make a little or a lot, we need to ask ourselves if we look like Jesus in how we spend our money. Are we focused on the here and now or are we focused on the eternal? Jesus was very clearly focused on the eternal, which is clear in scripture. So, in order to grow more like Christ, my priorities should be the same.
4. Do I look like Jesus in the words I speak? Words are so powerful. They can cut to the core. I have always thought that the old adage "sticks and stones can hurt my bones, but words will never hurt me," to be one of the dumbest things I have ever heard. Word do hurt– dreadfully. Whether we are talking about someone else behind his back (otherwise known as gossip) or are short-tempered and unkind to someone's face, words are one of the quickest ways to tell if we resemble Jesus.
I don't know about you, but I see much room for growth in many areas of my own life. In fact, I feel like the older I get, the more work I see ahead of me. But when I look back, I also see that I have come so far. And so, I will keep on going. I know I may not look like Cindy Crawford anymore — it is my guess that, to most people, I never did in the first place — but oh, how I hope I resemble Jesus more and more as I grow older.
I Peter 2:5-11
 But also for this very reason, giving all diligence, add to your faith virtue, to virtue knowledge, 6 to knowledge self-control, to self-control perseverance, to perseverance godliness, 7 to godliness brotherly kindness, and to brotherly kindness love. 8 For if these things are yours and abound, you will be neither barren nor unfruitful in the knowledge of our Lord Jesus Christ. 9 For he who lacks these things is shortsighted, even to blindness, and has forgotten that he was cleansed from his old sins.10 Therefore, brethren, be even more diligent to make your call and election sure, for if you do these things you will never stumble; 11 for so an entrance will be supplied to you abundantly into the everlasting kingdom of our Lord and Savior Jesus Christ.