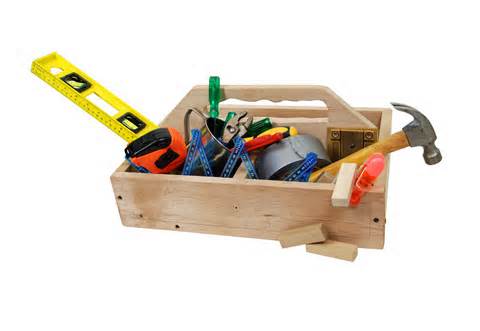 All of us are faced, at one time or another, with a situation we just can't fix-–
-Someone who won't forgive us
-A child who has chosen to rebel against God
-A church situation that is beyond our control
-A health crisis
-A strained or broken relationship
-A political leader who systematically destroys a country
The list could go on and on…and on. Life is so full of "unfixable" situations.
The older I get the more I realize that there are so few happy endings in real life. For the life we live here on earth is full of strife and sin and sorrow.
We all handle these situations differently, don't we? Some of grow angry and explosive when we lose all control over our circumstances. Others of us grow withdrawn and depressed. And still others of us worry and fret and complain.
But how should we face the uncertainty and frustration of a life we can't control?
But before we talk about how we should respond, I just have to mention this–I think the thing I find almost comical (if it weren't so sad) in my own life is that I have actually spent many days thinking I can control my life–until God makes it very clear that I can't. When things are going smoothly we often forget to be thankful for the ordinary, don't we?
Okay, back to how we should respond to these situations we can't control. As I have grown older, I have learned (and am still learning) some things about this–
1. I have zero control over the events in my life. Let me write that one more time– ZERO control. Our uneventful lives hang delicately by a thread. At any moment they can be disrupted by any number of events. And I have no control over these events.
2. God has full control over these events. He knows exactly what He is doing. He is good and loving and merciful. We can rely on Him. If we are a genuine child of His, born again through the blood of Jesus Christ, He offers us peace and strength in the midst of every trial. We are not alone.
3. Trying to manipulate situations and people usually makes it much worse. I have found this to be true on many occasions. When I try to "fix" someone else or manipulate circumstances, I usually just fall flat on my face or end up in an argument. I have found the best response to be prayer and a concentrated study of my own heart– How can I change? What should I learn through this? How should I respond as a believer?
4. God is all-powerful, but sometimes He chooses to say no. We know that God can do anything.  And many of us have seen the evidence of a miraculously transformed life. We have heard of the extraordinarily disappearing tumor or health issue. He is Big and sometimes we see that in a supernatural way. But sometimes we don't. And that's okay. I like to think of our lives as this big tapestry, in which we can't see the design of our lives but God, the master weaver, knows each and every thread — whether it be dark or light. We are just the canvas.
5. I need to submit to the sovereign will of God. And so we come back to this lesson I have been learning all of my life and continue to learn. I find that this lesson is a hard one whether I am suffering from an event that changes life permanently or just a small trial that is inconsequential in the scope of life. God knows best and He is good. I will only experience the peace and love and joy He has to offer if I submit my will to His.
Amy Carmicheal, a missionary in India long ago (if you don't know her story, you should look it up- it's amazing!) was a beautiful poet. I want to leave you with this short verse, written by her–
"And shall I pray Thee change Thy will, my Father,
Until it be according unto mine?
But, no, Lord, no, that never shall be, rather
I pray Thee blend my human will with Thine.
I pray Thee hush the hurrying, eager longing,
I pray Thee soothe the pangs of keen desire—
See in my quiet places, wishes thronging—
Forbid them, Lord, purge, though it be with fire."