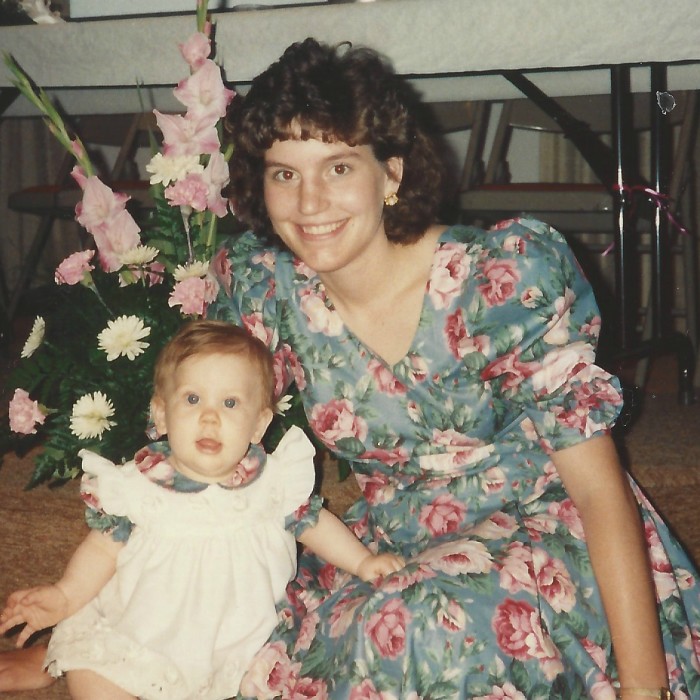 Yesterday we celebrated our oldest daughter's 25th birthday. That means that my husband and I have been parents for a quarter of a century now– which is almost half of our lives. Now that our kids are grown (or almost grown), we can look back on our parenting with much clearer vision. Hindsight is always 20/20, after all.
And we find that there are a few choices and decisions we made that we would make all over again. Here is a list of eleven things we don't regret doing with our kids–
   We don't regret the hours that we chose to spend playing games or reading stories, turning our backs on those incessant daily tasks sometimes.
   We don't regret standing firm about what the kids were allowed to watch, wear, listen to, read, and play. This was especially hard and was done amidst many cries of "but my friends are allowed to…"
   We don't regret the many conversations around the dinner table talking about God, His Word, and what being a Christian really means.
   We don't regret the time our kids spent with their grandparents. They have provided incredible support to our family and the relationships that were built with our kids are priceless.
   We don't regret being flexible with bedtimes and mealtimes. This not only taught our kids to be flexible, but provided evening hours to snuggle and play games with Daddy during those long years when he was building a business.
   We don't regret having Daddy lead bedtime devotions. This gave me a much needed break after a long day and Daddy precious time with his children.
   We don't regret pulling our kids from travel soccer and other sports when they threatened to take over our priority of going to church on Sundays.
   We don't regret homeschooling. In fact, that is probably the one thing I miss the most– homeschooling my elementary children. Even now, I can get a little misty-eyed about it. What an incredible joy and privilege that was.
   We don't regret taking our kids to the Bible for any and all issues they faced. This taught them to live by God's Word and not by what we said. It taught them that they are accountable to God for their choices.
   We don't regret hugging our kids–even our teenagers– when they were really angry with us. While we are the kind of family that hugs a lot, we found out that teenagers can be awkward to hug. But we kept right on hugging through all of the turmoil and hard times. Some days it was quite difficult but we are sure glad we did it anyway.
   We don't regret the evenings and weekends away that were spent building our marriage. Sometimes it was just thirty minutes of conversation snatched after the kids were in bed as we tried to stay in touch in some of those very busy years. Our children needed unified parents and we needed to keep our marriage relationship strong during the hectic years of growing a family.
While we don't regret these eleven things, there are so very many things we do regret. We failed in so many ways and often we can see the fruits of those failures in the struggles of our kids. We will often notice one or two of the kids following my bad example in one way and others following my husband's bad example. We were (and still are) so far from perfect and find ourselves acutely aware of it.
And yet, most days I stand back in absolute amazement at the faithfulness of God to our family. How incredibly gracious and kind of Him to fill in the gaps of our weaknesses and watch over the hearts of our kids so that each one has chosen to follow Him. We feel incredibly blessed.
And then to be doubly-blessed, He brought new sons and a daughter into our family through marriage that also love Him.
And, now, life brings a triple blessing. For we are going to be grandparents! Our oldest daughter and her husband are expecting in the spring. Eric and I are so very excited about having little ones around again. We have both loved parenting — all of it. We have loved the baby and toddler years, the elementary years, and the teen-aged years. Okay– we didn't love the middle school years, but it wasn't as awful as I thought it would be. And we are loving this time, as well, as we learn to know our kids as adults and are finally able to develop friendships with them. And now to welcome a grandchild into our family and to start that phase of life where our kids experience the wonder of being parents– oh, what joy it will be!
I know I have said it before, but I just have to say it again– if you are a young parent, please treasure every moment that you can. Focus on the eternal and on the stuff that matters. Life is just so short and before you know it, you will be exactly where I am — expecting a first grandchild!