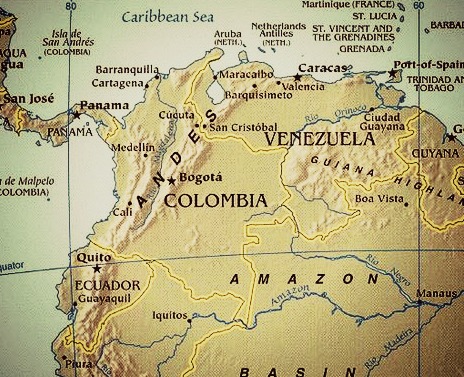 It was mid-afternoon and I was running out of energy after a busy morning. I decided it was the perfect time for a cup of coffee. I put a cup into the Kuerig and while it brewed I noticed the May issue of the Voice of the Martyrs newsletter lying on the table. Perfect. I would read while I took a short coffee break.  
For a few moments I entered a different world. In this world being a Christian means great sacrifice. I read of a couple who lost a job, their home, and familiar surroundings because of their new found faith. As I turned the page, I learned of a  family whose father was ruthlessly shot in front of his young children while his wife had run out to help a neighbor. 
I was overwhelmed with how small so many of my problems are. And challenged, too, wondering how strong I would be in similar circumstances. I felt a deep sense of sympathy for my Christian brothers and sisters in other lands. But, mostly, I felt admiration for the firm faith of these believers as they face the unthinkable. Their faith does not disappear under the weight of their trials, but grows stronger. Surely our God is alive! 
I wanted to share one of the stories here with you, but I could not find the newsletter online. However, I did find a very similar one on their website. Please take time to read this. I can say with assurance that many (of course, not all) of our trials pale in comparison. Violent movies and video games are part of almost all American homes, and yet most of us aren't willing to face the very real violence that goes on every day in the lives of those who love the Lord Jesus. They deserve our prayers. Let's step outside our comfortable boxes for just a moment–
Four months ago, National Liberation Army (ELN) guerrillas demanded that Alicia Castilla leave her home in Arauca, in northeastern Colombia. On the evening of Jan. 7, during a visit from the family's pastor, assassins entered her home and shot her in front of her three children and her father. She died immediately. The guerrillas had killed Alicia's husband, a lay-minister, two years earlier.
The guerrillas told Alicia's 18-year-old son, Hernán, that the rest of the family had three days to leave the region. After that, they warned, the killers would return and kill the other family members one by one.
Alicia was the widow of lay-evangelist Nelson Ramos, who was killed by the ELN in January 2011. Nelson became a Christian two years before his death and often shared the gospel in Saravena, a town near Colombia's border with Venezuela. A few months after his conversion, the ELN issued its first expulsion order against him and his family.
According to Hernán, the guerrillas never fully explained why they were so adamant about driving the family out of the area. Nelson was shot to death in the family's home as his wife and two small daughters, now 9 and 6, watched.
After Nelson's death, Hernán declared that he would avenge his father. He intended to join the Colombian military to gain training in weaponry, but he renounced his vow after a July 2011 encounter with children whose parents had been killed because of their Christian witness. Instead of seeking revenge, he was baptized and became deeply involved in church activities.
Hernán's mother was at a workshop for widows of martyred believers in December when ELN guerrillas visited their home and warned them for the third time to leave the area. Although Alicia was willing to move, her elderly father was not.
After Alicia's murder, government authorities refused to remove her body from the crime scene for fear of retaliation by the ELN. Funeral-home workers finally retrieved her body.
Founded in 1964, the ELN is one of several illegal armed groups fighting for control of the rich petroleum resources along the Colombia/Venezuela border. The guerrilla groups use the Arauca area as a narcotrafficking route. They forcibly recruit children into their ranks and persecute those who oppose them, including the church.
You can read more stories of faith and courage at persecution.com. It's a great site to visit for a "perspective check".  Voice of the Martyrs is an important ministry that helps persecuted believers and is worthy of our support. And, no, I have not been paid to say that! ;) 
You can find the above story here.