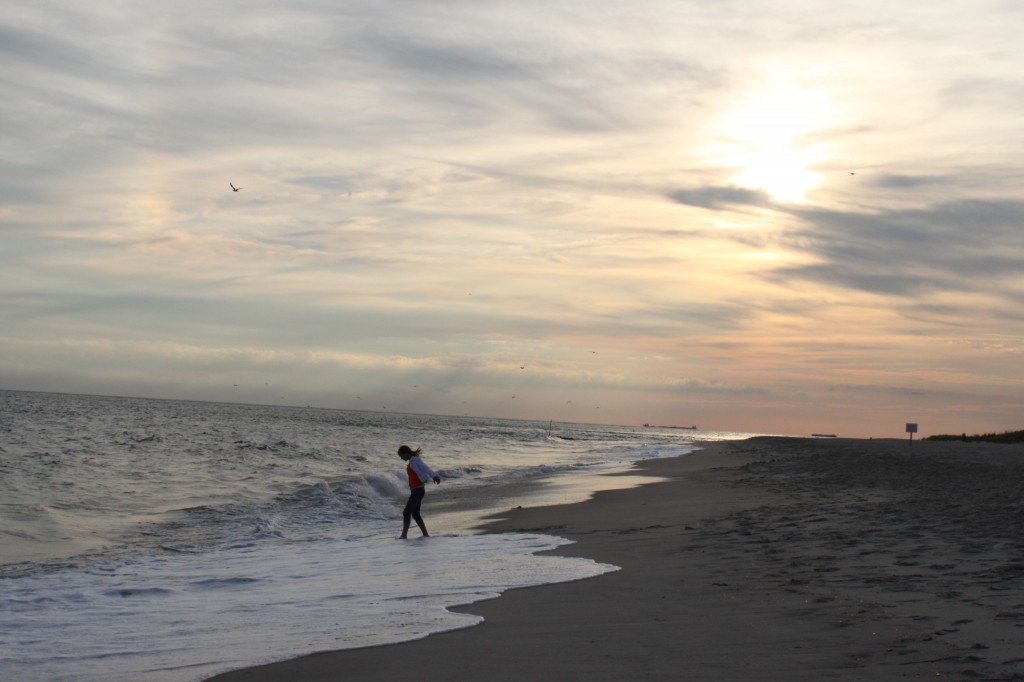 Have you ever just stood by the ocean and contemplated just how deep and wide is the love of God? There are few songs that express the love of God as fully as this one. Thanks to the CCM group, Mercy Me, there is a generation of young people who have become familiar with it. If you have never heard it, I encourage you to listen to their version here. It is a beautiful old hymn.

THE LOVE OF GOD
(Verse 1)
The love of God is greater far
Than tongue or pen can ever tell;
It goes beyond the highest star,
And reaches to the lowest hell;
The guilty pair, bowed down with care,
God gave His Son to win;
His erring child He reconciled,
And pardoned from his sin.
Refrain:
Oh, love of God, how rich and pure!
How measureless and strong!
It shall forevermore endure—
The saints' and angels' song.
(Verse 2)
When hoary time shall pass away,
And earthly thrones and kingdoms fall,
When men who here refuse to pray,
On rocks and hills and mountains call,
God's love so sure, shall still endure,
All measureless and strong;
Redeeming grace to Adam's race—
The saints' and angels' song.
(Verse 3)
Could we with ink the ocean fill,
And were the skies of parchment made,
Were every stalk on earth a quill,
And every man a scribe by trade;
To write the love of God above
Would drain the ocean dry;
Nor could the scroll contain the whole,
Though stretched from sky to sky.
But God, who is rich in mercy, for his great love wherewith he loved us, Even when we were dead in sins, hath quickened us together with Christ, (by grace ye are saved); And hath raised us up together, and made us sit together in heavenly places in Christ Jesus.  Ephesians 2:4-6
But God commendeth his love toward us, in that, while we were yet sinners, Christ died for us.  Romans 5:8
Where can I go from Your Spirit?
Or where can I flee from Your presence?
 If I ascend into heaven, You are there;
If I make my bed in hell, behold, You are there.
If I take the wings of the morning,
And dwell in the uttermost parts of the sea,
 Even there Your hand shall lead me,
And Your right hand shall hold me.  Psalm 139:7-10
Herein is love, not that we loved God, but that he loved us, and sent his Son to be the propitiation for our sins. 1 John 4:10
The LORD hath appeared of old unto me, saying, Yea, I have loved thee with an everlasting love: therefore with lovingkindness have I drawn thee.  Jeremiah 31:3
For I am persuaded, that neither death, nor life, nor angels, nor principalities, nor powers, nor things present, nor things to come, Nor height, nor depth, nor any other creature, shall be able to separate us from the love of God, which is in Christ Jesus our Lord.  Romans 8:38-39