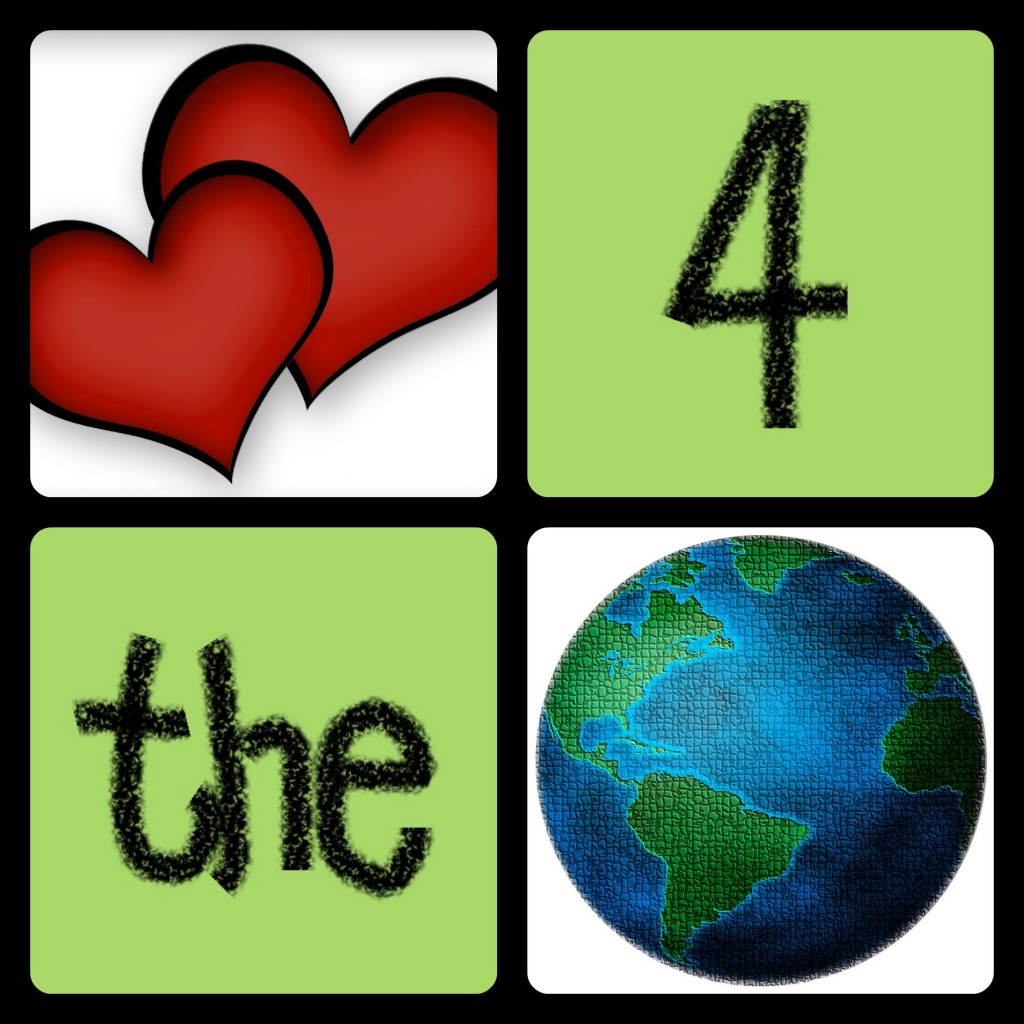 My youngest daughter and her cousin started a charity organization called Hearts4theWorld awhile ago.  You can read about their organization over at Hearts4theWorld.net. They started off with a bang, but, as is often the case, are now struggling to keep the public's interest.  In her blog there, my daughter has expressed some of the feelings, frustration, and thoughts about the last few months. As I was proofreading it for her, her thoughts encouraged me. If we feel like we are definitely doing something the Lord wants us to do, we need to keep doing it until He makes it clear that we should stop. But sometimes that is hard and discouraging, as these two young girls are finding out. I am proud of the lesson my daughter is learning, written here by her, and believe her thoughts will encourage you, too–
Have you ever had that feeling where you wanted to do something important, something big? What did you do with it? Did you waste it? Did you start… And then when it got a little bit too hard, did you quit? Or did you follow through?
We had all these questions when we were thinking about starting Hearts4theWorld. We got the motivation to do something, something bigger than we had ever done before. But when we thought through it a little more, we realized that this might be a little harder than we thought. How would we send the Bibles where they need to go? Who would hand them out? How would we get our name out there? Would people even like our bottle cap creations? We had to think about all of these questions. We prayed a lot about everything, because we knew that we would get nowhere without God. God provided us with an awesome link in Haiti, and there began our mission. In the beginning, our friends and family bought from us and told their friends. We were so excited and everything was working out perfectly! But as time continued, business slowed down, likes on our page decreased, and views on our Etsy site got fewer and fewer. We were confused, we were disappointed, and weren't sure what exactly went wrong. But we knew we couldn't give up. We decided not to quit in the beginning and aren't gonna even think about it now.
But, we have to admit, we did think it might be easier if we just took a "break" for a little while. But we knew that's not what we should do. As people say "when the going gets tough, the tough get going". We thought about other things we had done in life. Did we give up when something went wrong? Of course not! We kept on trying! So as we're at this point, where we're just not quite sure how to put our business out there for people to see and to like what they see. We decided not to give up, but to completely and totally lean on God. After all, He is the one who planted this idea and love for the world in our hearts. So He can do what He wants and in His own time! After all, patience is a virtue! ;) But that's not to say that we're just gonna stand back and say God run the business! No! Of course that's not what we mean. We're obviously going to keep trying new ideas, but we just want to put everything that we do in God's hands and in His time.
So what does this mean for you in your life? Well the point we're trying to get across is never give up. No matter if it's a sport, an instrument, school or a mission like this! And if you have motivation to do something (If it's motivation to do something good) then go for it! What do you have to lose? Maybe you'll say "It'll be embarrassing if it doesn't work out" or "My friends wouldn't think this would be cool".  Who cares?! All that really matters at the end of the day is did you do your best and do it for the glory of God? Now I'll be honest, I was a little embarrassed at times because it's not like there's a lot of kids starting their own organizations or anything. But then I would think… What is our goal in life? Is it to fit in and be "cool" or is it to honor God in everything I do? You have to make that decision for yourself. But for us, the answer is clear. So we hope you think about what we've said and make your own decision to rely on God when your dream isn't working out exactly as you had planned.
This blog post and others are found here.