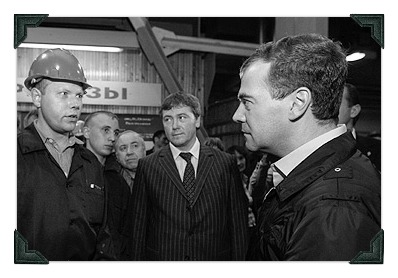 My husband and I have owned a business for…well, I guess this May will be 26 years now. For most of those years we have had the pleasure–and aggravation– of being the "bosses".  While there are some advantages to being the "boss", there are a few disadvantages, too. But we take our role seriously and truly desire to provide a good and pleasant place to work for our employees.
Some of those employees step up and are just an absolute joy to have with us, a few have been a nightmare, and then there is everything in between.  But all of these people walking in and out of our doors for the last 26 years have given us a good idea of what makes a good employee. And, before I go any further, I want to state here very clearly, since a few of our employees may stumble upon this, this list is in no way directed at any of our current employees. We feel absolutely blessed right at this moment and thank God for it. Life changes and employee nightmares come and go, but for right now–at this moment– while life is never perfect, we are blessed and we know it.
But, that aside, if you are an employee, either full-time or part-time, you may be interested in knowing what the boss thinks makes a good employee. It may be different than you think.
Here are seven ways to become a beloved and invaluable employee for your boss–
1. Be willing to take the blame and admit your mistakes if you mess up and then step up to fix the problem in any way you can.
2. Be honest. Bring integrity to all of your communication with others. Don't steal. And before you say you don't, keep in mind that wasting time by talking too much or making personal calls or surfing the internet during work hours is stealing.
3. Be willing to learn new things and take on extra responsibility. Take initiative and step up to new challenges. Take the initiative and think outside the box when solving problems.
4. Be flexible. Things happen that are outside your boss's control. When the bad stuff happens, good employees can help take the sting out of it by not getting so ruffled if the routine breaks a bit.
5. Be company-minded. Take ownership of your job. Treat equipment and spend money as if the company was your own.
6. Be respectful. It does not go over so well when you act like you know more than your boss. Of course, in this day and age this can get a little tricky -because sometimes you DO know more than your boss in certain situations.  But even if you do, be respectful and kind in your communication — not condescending and arrogant.
7. Be friendly and courteous consistently to not only your bosses and managers, but also to your co-workers and the customers, always being willing to go the extra mile. Treat people kindly no matter your mood.
When one of our employees exhibits even a few of these qualities they become a very valued member of our team.
There are lots of verses in the Bible that talk about servants and masters, but when it comes to employees do these same principles apply? They probably do–
Colossians 3:22 — obey with sincerity, not as men-pleasers
Titus 2:9 – Be well-pleasing and don't answer back
But, there is a flip side to this, isn't there?  God's Word also gives instruction to masters that may well be applied to bosses–
Ephesians 6:9 — do not threaten and do not show partiality
Colossians 4:1--be just and fair
Soooo….I am curious. What are some ways to be an awesome boss??  I'd really like to know what you think and would be interested in your suggestions.