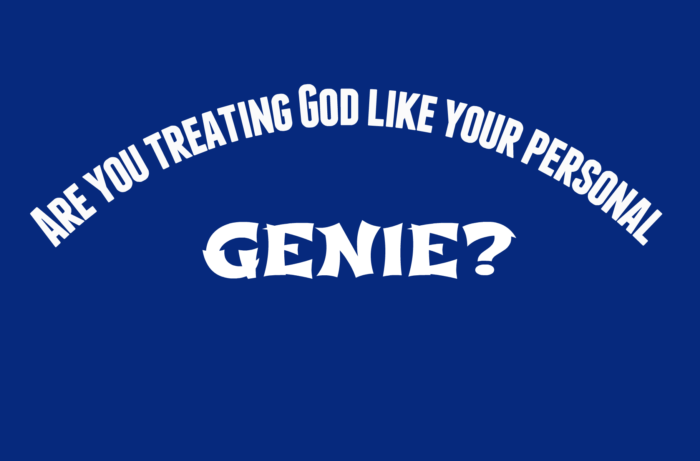 At the beginning of this year, I asked God to teach me how to pray. I have felt for a long time that this is an area of my life that is sorely lacking. It's not that I haven't been praying at all but I was keenly aware that when it came to the topic of prayer, I was just not what I was supposed to be.
God has been answering my prayer and He is teaching me a lot. One of the things He has been teaching me I'd like to share with you here today. We probably all know this already (I did), but sometimes a good reminder is just what is needed to get us back on the right path.
Somehow in 2018 we have landed in a world that is all about self. Self-advancement, Self-centeredness, Self-indulgence, Self-aggrandizement. All of life is all about self for most everyone. We can see this in our workplaces, restaurants, stores, sports fields, and even in our churches. We especially see this in families, where moms and dads are often off busy chasing their dreams while they leave their kids to be raised by strangers. This is probably worth a post itself but I really just needed this paragraph to remind us of how selfish we really have become as a whole in this current age.
And, as believers, while we know we are to be the opposite of all of the above, we can sometimes get caught up in this, as well. Sometimes without thinking. And I believe one of the ways this happens is in our prayer lives.
How often do we treat God like our personal genie? Asking only for the things we need and want personally? Asking (and maybe sometimes even demanding?) for the things that affect us in some way. And yet how often we never find the time to spend time praising and thanking God or to bring the requests of others before His throne.
As I was thinking about this a bit this morning, I thought of my relationship with my kids. If all they ever did was to ask for things from me or to use me and my resources to their advantage, I would not feel very loved. And I think we can say that this would be an indication that they don't love me. At the very least, we can be sure that they love themselves more than they love me. This doesn't really lead to a healthy relationship, does it?
James 4:3 describes a skewed prayer life by putting it like this: You ask and do not receive, because you ask wrongly, to spend it on your passions.
When we ask out of wrong and selfish motives, we ask amiss. Sometimes we can fall into this pattern without thinking–trying to use our relationship with the Almighty, Omnipotent Creator to our own advantage. We can find ourselves always asking, always taking.
So how do we keep this from happening? What steps can we take to have a healthier prayer life? Here are five things that will help–
1. Spend the first few minutes of our prayer time in praise and adoration.
2. Spend some time thanking God for answered prayer requests. Thank Him for how He has worked in our life and for what He has already provided.
3. Spend time in His Word with a submissive and obedient heart, reading what He has to say to us with a willingness to live it out.
4. Submit our wills to God's with all requests. Never demand, but ask with a heart that will take "No" for an answer without getting mopey or holding a grudge.
5. Live righteously before God, pleasing Him with our actions and obeying His commands, so that He knows we truly do love Him and we don't just view Him as our magic genie in the sky.
Prayer is a tough thing, especially now that it has been hijacked. Satan has badly mangled it by bringing contemplative prayer to the scene, turning it into a self-centered (notice that word "self" yet again) time of experience and feelings. But prayer isn't about what we can get. It's about God and our relationship with Him. It is an opportunity for us to praise and worship God each and every day. It is an opportunity for us to submit our wills and lives to Him as a living sacrifice. AND it is also an opportunity to bring our requests before Him. Yes, we should do this. He wants us to do this. But let's be careful that selfish requests aren't the only thing we are bringing before Him, lest we fall into the trap of treating God like He is our personal genie, waiting to do our bidding.
P.S. If you want to know how to pray biblically, Jesus told us Himself in Matthew 6:9-13–
Pray then like this:
"Our Father in heaven,
hallowed be your name.[a]
10 Your kingdom come,
your will be done,[b]
    on earth as it is in heaven.
11 Give us this day our daily bread,[c]
12 and forgive us our debts,
    as we also have forgiven our debtors.
13 And lead us not into temptation,
    but deliver us from evil.[d]
Notice that He doesn't tell us to be silent before Him or to wait for Him to speak to us. If this was critical to our personal prayer time, I am quite sure Jesus would have mentioned that here where He is teaching His disciples how to pray. The fact that this type of prayer is never recommended in scripture anywhere should be enough to keep us far away from this type of mystical praying that comes straight from eastern religions and Catholic monasticism and has nothing to with biblical prayer.