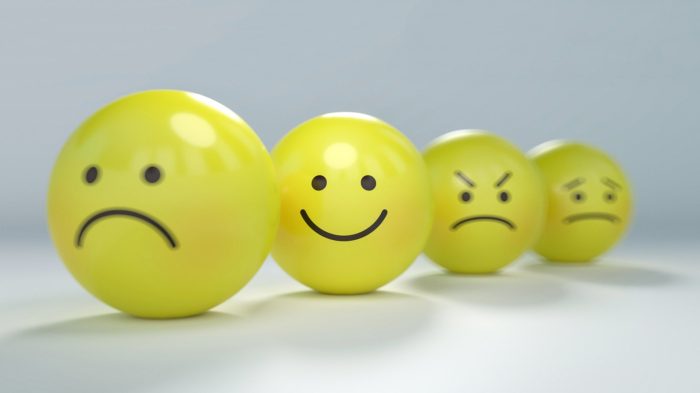 In the past year or two, God has been showing me how much I have lived by my feelings. Oh, when I compared myself to the world, I looked pretty good. I didn't live by my feelings so often that it was ruining my life. Not like some people. Or was I? It has been something that I have been thinking on for awhile but it intensified greatly when I started experiencing extreme anxiety during this past summer.
I became aware that I was most definitely living by my feelings. I was allowing them to control me. They were ruling my thought life, my choices, and…well…pretty much my entire life.
When I felt anxious or scared–which, at one point, was almost every second of the day–I became a different person. I was allowing these feelings to change me. To direct my path.
But I guess most of us do this in one way or another. We don't "feel" like doing anything productive so we scroll through Facebook or mindlessly watch TV. We "feel" like eating that second helping or that third cookie and so we eat instead of practicing self-discipline. We see something in the store or online that we "feel" like buying so we buy it, even if we can't afford it. We don't "feel" like talking to that annoying person (who needs Jesus) so we walk the other way. We "feel" scared to share the Gospel with someone so we just don't. We "feel" angry with our spouse or our child and this dictates how we treat them–whether through yelling at them or by giving them the silent treatment. We "feel" scared or shy or excited or frustrated or sad–and these feelings dictate our choices and responses.
It's a very human thing to do.
But it is not godly.
Living life according to our deceptive, capricious feelings is a very natural way to live. But it is not a godly way to live.
Recently, my dear friend, Becky, passed away after a 2 1/2 year battle with cancer. Before she died, she wrote a post (find it here) for the "Changed Lives" series. One thing she wrote really struck me while I was in the midst of my battle with fear–
"Then one day while pondering all this, I started asking myself, "Do I really believe God is Who He says He is"? I grew up in a Christian home singing the hymns of the faith, hearing the Word preached, memorizing Scripture, and hearing of other fellow believers' experiences of God working in their lives and carrying them through life's storms. But now that I was put into this position, what was going to be my anchor? Do I really believe God about His character, His promises?
Then and there is when I made up my mind that I do believe God, and Who He claims to be in His Word. That is when I found peace, His peace the passes all our understanding! And along with that came the deep seated joy!"
Becky lived out this peace and joy. Oh, she had moments of doubt and fear. Life wasn't perfect. But when I'd visit with her, I'd come away encouraged by her love for the Lord and her trust in Him, in spite of all of the hardness life sent her way during that time. There was genuineness to her joy that only God could have given. There is no other possible way.
As I thought of what she wrote, it became clear to me that Becky had to make a choice. She had to make a choice that went beyond what she felt about her circumstances.
We are called to do the same.
Satan would like nothing more than for us to be imprisoned by fear or anger or a desire for pleasure. He wants us clad in iron chains or to be so far down in a dark, miry pit that we are rendered ineffectual for Christ. And it's easy to land there if we are controlled by our feelings. The power that sin and Satan have in our lives is directly correlated to the power we give to our feelings.
I am not sure that we can ever master control over our feelings on this side of heaven. In fact, I'm sure we can't. But we can certainly make progress.
However, first, we need to be aware that we are doing it. I believe living by how we feel has been so thoroughly ingrained in us, so consistently lived out by those around us, so pushed in the media and entertainment worlds, that we may not be aware that this is a problem.
Feelings change. But the Word of God never changes. Feelings lie and deceive. But God's Word is Truth. Feelings often lead us in the wrong direction. Scripture always leads us the right way.
May we think through our lives and reflect on what our many choices each day are based on. Are they based on the truths and commands and promises found in scripture? Or are they based on how we happen to feel at the time?