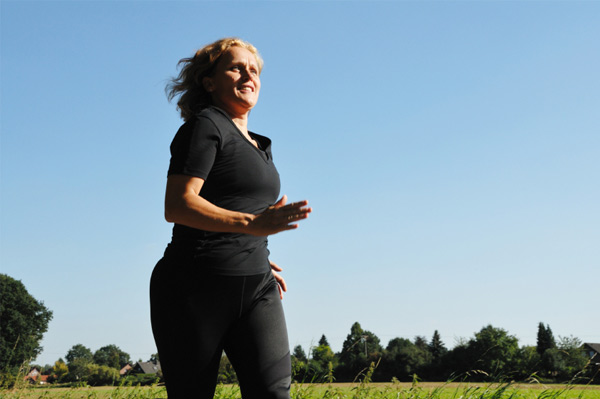 I saw a video on Facebook the other day that showed real women exercising. Their bodies weren't perfect, their thighs jiggled, most had a little tummy, and they broke a real sweat. They looked like they were having a great time. It was a commercial put out by a foreign athletic company for the same reason that the Dove soap commercial came out a few years ago with Jamie Lee Curtis–to present the truth about women. And it was beautiful.
Sometimes I get so weary of trying to be perfect, don't you? We are constantly barraged by photos on our computers, tablets, and smartphones that tell us we do not measure up. We're not skinny enough, our houses aren't beautiful enough, our kids aren't perfect enough. There is always this elusive, impossible standard that hangs over our heads.
That standard didn't really exist even 25 years ago. It was just starting to affect us. Now it can control us if we aren't careful. A big problem in our pinterest-facebook-instagram world is the standards and expectations we set for ourselves because of the pictures we see.
It reminds me of a blog I landed on a few weeks ago. It was a young mom's home and she had taken some holiday pictures of it that were gorgeous! She obviously has an eye for decorating and design. But even as I scrolled down through, I felt inadequate.
Now, don't get me wrong– I don't think there is anything necessarily wrong with posting beautiful pictures. Our world is a much more creative place now that the online world is filled with blogs and Pinterest. But, oh, how careful we need to be as we surf the online world.
Life is so much more than the pictures you see on social media. It's full of jiggles and cellulite. It's full of dirt and messes. It's okay if our houses don't look like they belong on a blog post. It's okay if we have a little tummy pooch. Who in the world ever gave us the impression that's it's not? And why do we listen to them?
This post is not about losing weight or enjoying interior design but, instead, about trying to be someone we are not because of pictures we see. It's about young, healthy moms who think they are overweight because they don't look like the single girl they graduated with ten years ago. It's about being discontent with our body shapes and our possessions. It's a vicious cycle, isn't it?
And if we get into that cycle of discontentment, all gratitude is gone. And without gratitude, we lose sight of our many blessings — a critical part of a healthy relationship with God.
We need to be careful of the subtle call of discontentment and view it for what it is and then take necessary steps to change it. Because life is just too short to try to be something we aren't. Let's instead live lives of joy and gratitude and turn to God's Word for our standards of living. Because, in the end, the fruits of the spirit and a godly life will be so much more important than any external change we may have made.
I Timothy 4:8 For bodily exercise profits a little, but godliness is profitable for all things, having promise of the life that now is and of that which is to come.