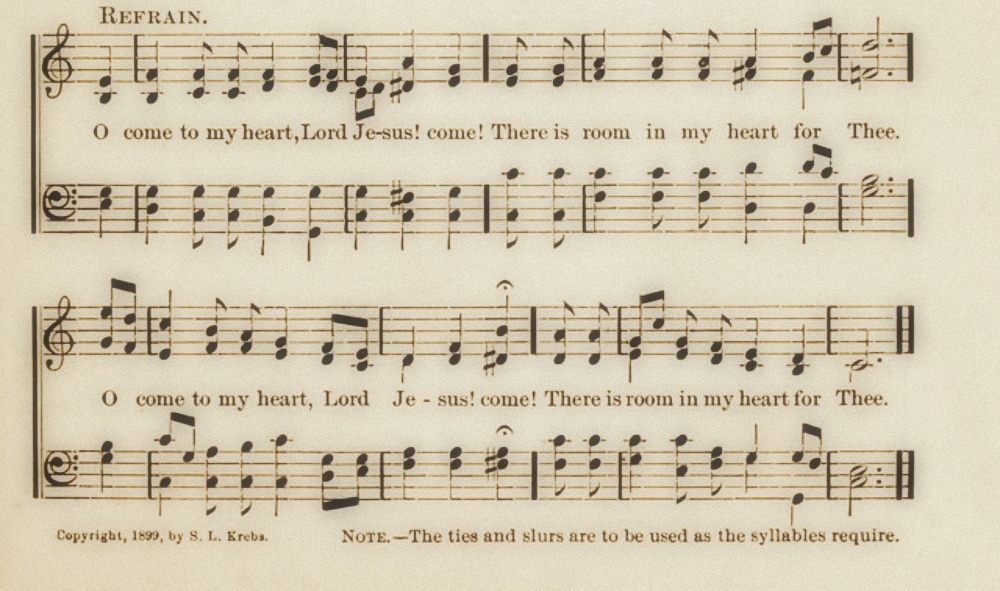 We were singing the Christmas song Thou Didst Leave Thy Throne in church. I got distracted and wasn't paying attention to what I was singing. We got to the last line of the song and, instead of the beautiful line "there is room in my heart for Thee", I sang "there is room in my heart for me."
What did I just sing? I caught it immediately and grew disgusted with myself. What Christian would ever make such a terrible blunder while singing a song about God?
Well, I am here to tell you — I would. I did.
I sang those words and then, as we went on to the next verse and then the next song, I contemplated about how true those words actually are so many times.
I am ashamed to say that oftentimes there is only room in my heart for myself.
I get so focused on what I want that I forget to leave room in my heart for Jesus and what He wants.
For example, some days I wake up and immediately start thinking of everything that needs to be done that day. I don't see how I can possibly make time for a quiet time that morning and so I don't have one. Ironically, I usually do end up having time at the end of my day for a quick game on my ipad or to watch something on TV — something I want. I have room for me.
Or I am short with a family member because there is something I want to do. I know that I would please the Lord by being kind and loving towards them, but I am too busy making room for me at the moment, thank you very much, so they'd better just get out of my way.
Or I am at the store and I see something that I need want and I buy it, making room for me and my desires, before ever contemplating if this is necessary or wise. Leaving no room in my heart for God and what He wants.
Or…well, you get the idea. Think of all of the times that we spend focused on ourselves–oftentimes, so much so, that we squeeze out Jesus.  There's just so much of us that there is little room for Him.
But there is a problem.
There really is only room for one on the throne of our hearts. And we have a choice to make. Is it going to be me or is it going to be Him?
There are spiritual ramifications to even the smallest choice. Will this decision put Christ on the throne of my heart or will it put me on the throne of my heart? As we grow as a Christian, the throne room in our hearts should be filled more and more with Christ and less and less with self.
I want to sing the right words: "there is room in my heart for Thee."  And then I want to follow up my words with a life that matches.

Thy didst leave thy throne and thy kingly crown
When Thou camest to earth for me
But in Bethlehem's home there was found no room
For Thy holy nativity
O come to my heart Lord Jesus
There is room in my heart for Thee
If you enjoyed this post, would you consider sharing it on your facebook page or twitter feed? I do not take in any income or spend any marketing dollars for Growing4Life, but rely solely on my readers to spread the word. Thank you!