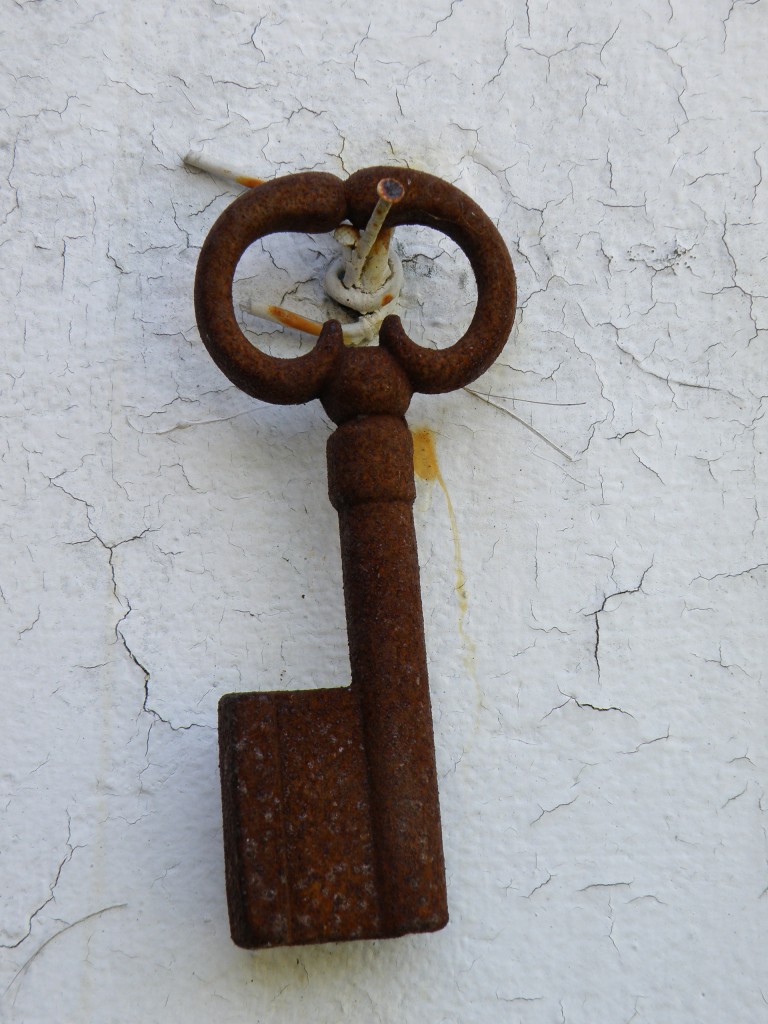 This past weekend I watched Sarah's Key. I always hesitate to mention specific films but, honestly, I have rarely been touched by a film like I was by that one. It made me think of so many different aspects of life, but primarily it made me contemplate my silly complaining and griping.
As the Jewish family was ripped from familiar surroundings and all of their material possessions, I thought of my discontent when something doesn't work quite  right in my well-loved home. I thought of the times that I have been irritated because we need to spend money to fix something like a septic system or a roof. Why is it such a big deal?
As they got thrown into barracks of the sparsest provisions and endured the worst possible hygiene conditions, I thought of my frustration if the bathroom line is too long at the concert or my displeasure if the house is too hot or cold. Why does it matter so much?
As their days suddenly turned from a blessed normal to a stagnant nightmare, I realized the incredible beauty of ordinary. We have so much if we have commonplace days full of cleaning and laundry and paying bills. Ordinary days of untidy rooms, unending baby cries, and frustrations brought on by a trail of mud in the kitchen are truly wonderful. But we don't even realize it. Why aren't we aware of  how truly blessed we are?
As the 10 year old daughter, Sarah, lay terribly sick in squalid, unbearable conditions and her mother tried to comfort her without aid of doctors or medicine, I thought of my complaints when I don't feel well or my kids are sick, all of us always safe in the care of a doctor, with whatever medicine is available, laying in a clean, cozy bed in a warm home. Why are we so thankless?
As Sarah was ripped from her mother's loving arms, separated forever, I thought of the ridiculousness of so many of our complaints about each other and the sheer futility of so many of our disagreements and arguments. Why are we so petty?
As Sara grappled for an apple thrown over the compound fence by a kind village lady, I thought of our foolish complaints about the food we have to eat. The complaints of something not being done just to our liking or the store lacking the particular brand we wanted.  Why don't we appreciate what we have?
What is wrong with us? Don't we understand how truly blessed we are?
I would suppose not. It is the nature of humanity to always want something better. We often live in a state of discontent, don't we? Taking a look at history often reveals our thankless, complaining hearts.
The movie Sarah's Key was about a young girl with a key. I won't go into the plot or why she had a key, but I think that there is a parallel here. We have a key to living the Christian life, if only we would use it.
I believe that key is joy. Finding joy in our everyday lives, no matter what the day holds. We need to refuse to give in to darkness and depression and instead choose joy. We have a responsibility to live with the inexplicable joy that only God can give us. And in doing so, we will see things in a totally different way and show the world that Jesus absolutely does make a difference in our lives–even in the worst of times.
God will use us if we choose joy.  How about if we remove the disgruntled look — or even the  fake smile –many of us wear through the small frustrations we face every day and instead show genuine joy that is welling up from the inside? Let's show the world what it really means to be a Christian.
John 15:11 These things I have spoken to you, that My joy may remain in you, and that your joy may be full.
Romans 15:13 Now may the God of hope fill you with all joy and peace in believing, that you may abound in hope by the power of the Holy Spirit.
1 Thessalonians 1:6 And you became followers of us and of the Lord, having received the word in much affliction, with joy of the Holy Spirit,
James 1:2-3 My brethren, count it all joy when you fall into various trials, knowing that the testing of your faith produces patience. 
I Peter 1: 6-9  In this you greatly rejoice, though now for a little while, if need be, you have been grieved by various trials, 7 that the genuineness of your faith, being much more precious than gold that perishes, though it is tested by fire, may be found to praise, honor, and glory at the revelation of Jesus Christ,8 whom having not seen you love. Though now you do not see Him, yet believing, you rejoice with joy inexpressible and full of glory, 9 receiving the end of your faith—the salvation of your souls.