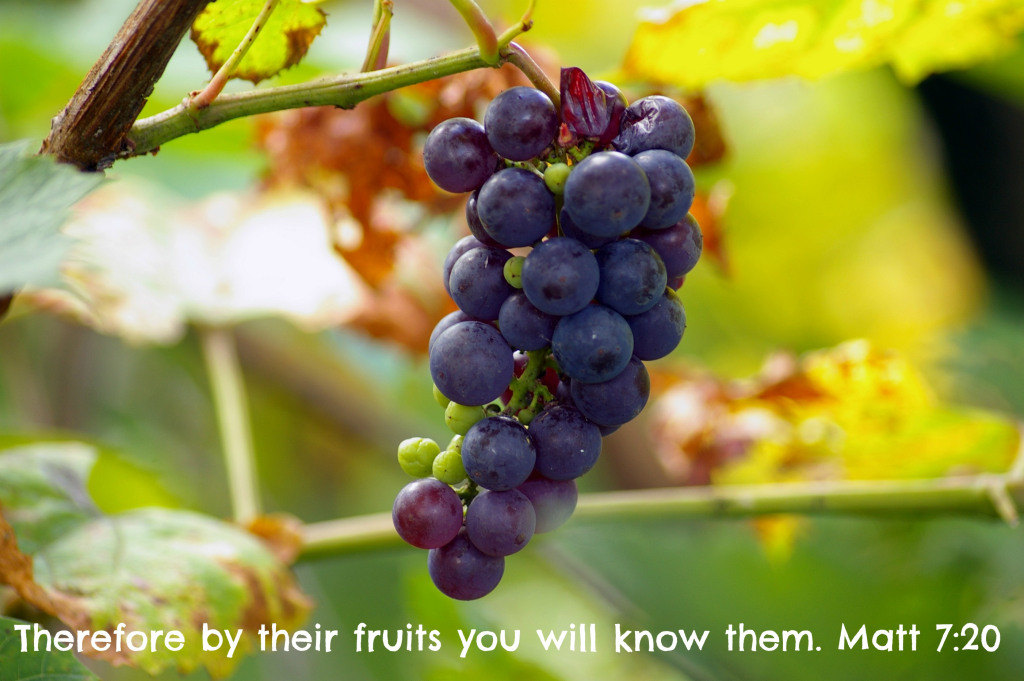 I have a great fear that in this day and age of "easy-believism" there is a trend to blindly consider ourselves saved and then to continue living our sinful, selfish lives without ever changing at all.  But if our life has not been transformed or changed in any way are we even really a believer? The testimony found below would indicate that we probably are not saved if this is the case.  Spiritual growth happens at different paces and in a multitude of ways– but it always happens in the lives of those that are saved.
Last week a college friend e-mailed me to say "hello". I hadn't heard from him personally for some time, but my brother (a good friend of his) had shared his amazing testimony with me a few years ago. This young man had grown up in Christian family and spent all of his life attending church. He attended Christian school and even a Christian college. He was a "good" guy. He thought he was saved but then the Lord, in His amazing grace and mercy, showed Him that he was not. I asked him if I may share his story with you. He kindly said, "yes" and e-mailed me this:
I professed to be a Christian at the age of six years old. My parents had been taking me to church since I was born, and continued taking me as long as I was under their roof. My parents sacrificed to send me to the Christian schools all but three years of my elementary and high school education. I attended two years at Grace College. When I applied at Grace, I was asked if I was a Christian. I assured them I was. I went on a short term mission trip with 59 other high school age kids when I was 17. Again, one of the questions to get on this mission team was if I was a Christian. I assured them I was. I met a wonderful young woman at Grace. When I went to pick her up for the first time at her house, her father grilled me in concern for his daughter. The first question he asked me is if I was a Christian. I assured him I was. Before this young lady went out with me for the second time she asked me if I was a Christian. I assured her I was. After being married for a while she continued to ask me at various intervals if I really was a Christian. Time after time I assured her I was. There were many times during my life that I asked myself that same question: was I a Christian? I assured myself I was. After all, I grew up in the church. I walked up the aisle at church and said that I wanted to ask Jesus into my heart. I was baptized, twice. At each and every step in my life my spiritual state was questioned and I always answered the same: "Of course I am!"
I mentioned that my wife repeatedly asked me if I was a Christian after we were married. She did this because she saw things in my life that seemed contrary to what a Christian is. The biggest thing she saw in my life was apathy towards God. When I sat down in church, as soon as the singing was over I settled down for a nap. I never read the Bible on my own. She never saw me praying. Most of my actions and behavior growing up and after marriage screamed that I was unsaved. In thirty-three years of claiming to be a Christian there was absolutely no growth, no good fruit. How could this be? How could someone claiming to be a Christian for over thirty years have nothing to show for it?
I want to tell you today that the reason there was no good fruit in my life and the reason I was totally apathetic and bored with Biblical things was because I was not a Christian. The knowledge of who Jesus Christ was never made it to my heart. I knew many things about Him. I wanted Him as my Savior, to keep me out of hell. I wanted all the benefits of being a Christian. But I refused to put Jesus as the Lord of my life. I did not serve Him. I did not love Him. I loved myself. I served my sinful desires. Matthew 6:24 says, "No one can serve two masters. Either he will hate the one and love the other, or he will be devoted to the one and despise the other. You cannot serve both God and money." Matthew 7:18-23 is a passage that really wakes a person up. It says, "A good tree cannot bear bad fruit, and a bad tree cannot bear good fruit. Every tree that does not bear good fruit is cut down and thrown into the fire. Thus by their fruit you will recognize them. Not everyone who says to me, 'Lord, Lord', will enter the kingdom of heaven, but only he who does the will of My Father who is in heaven. Many will say to me on that day, 'Lord, Lord, did we not prophecy in your name, and in your name drive out demons and perform many miracles?' Then I will tell them plainly, 'I never knew you. Away from me you evildoers!'
I was a bad tree because I bore no good fruit. Every aspect of my life was bad fruit. But just a few short years ago, when things were getting really bad in my life, I realized that all my fruit was bad because I was not saved. At that moment I turned my life over to Jesus, asked Him to forgive all those years I did things in His name, but in actuality was an evil doer. I asked Him to heal my broken life and help me to love Him with all my heart, mind, strength, and soul. The apathy left me immediately. From that moment on I have loved reading, hearing, and talking about my Savior.  Making Jesus my Lord meant that everything I did was with Him in mind. See, I had always believed the basics of the Bible, but we are told that even demons believe, and tremble. All those years, though I believed what the Bible said, I had been a slave to my sinful self, a slave to sin, but now I am a slave to my Savior Jesus Christ. So now I can truly call Him my Savior and Lord.
You see, being a Christian is not just growing up in the church, being good most of the time, doing things in the name of Christianity, and even believing what the Bible says. It is a personal relationship with Jesus. It is loving His name. It is serving Him. And it is longing to be with Him. For years I had a list of things that I wanted to do before going to heaven. But now there is nothing in this world that I desire more than to be with Jesus for all eternity.
I want to thank my friend, Trent, for allowing me to share his testimony with you. He became saved over five years ago now and his thirst for God increases each day. His whole life has changed because he is now truly born again!
Do you yearn to know God more?  Are you growing in your knowledge of our Lord and Savior, Jesus Christ? Do you love the things He loves and hates the things He hates?   Are you serving God or are you serving yourself?  This is a great day to take an honest look at yourself.  Are you really saved?
Sharing the Gospel and encouraging others to grow in Christ is of highest importance to me so if you would like me to pray for you or if you have any questions about God's plan of salvation, please don't hesitate to email me at leslie@growing4life.net.