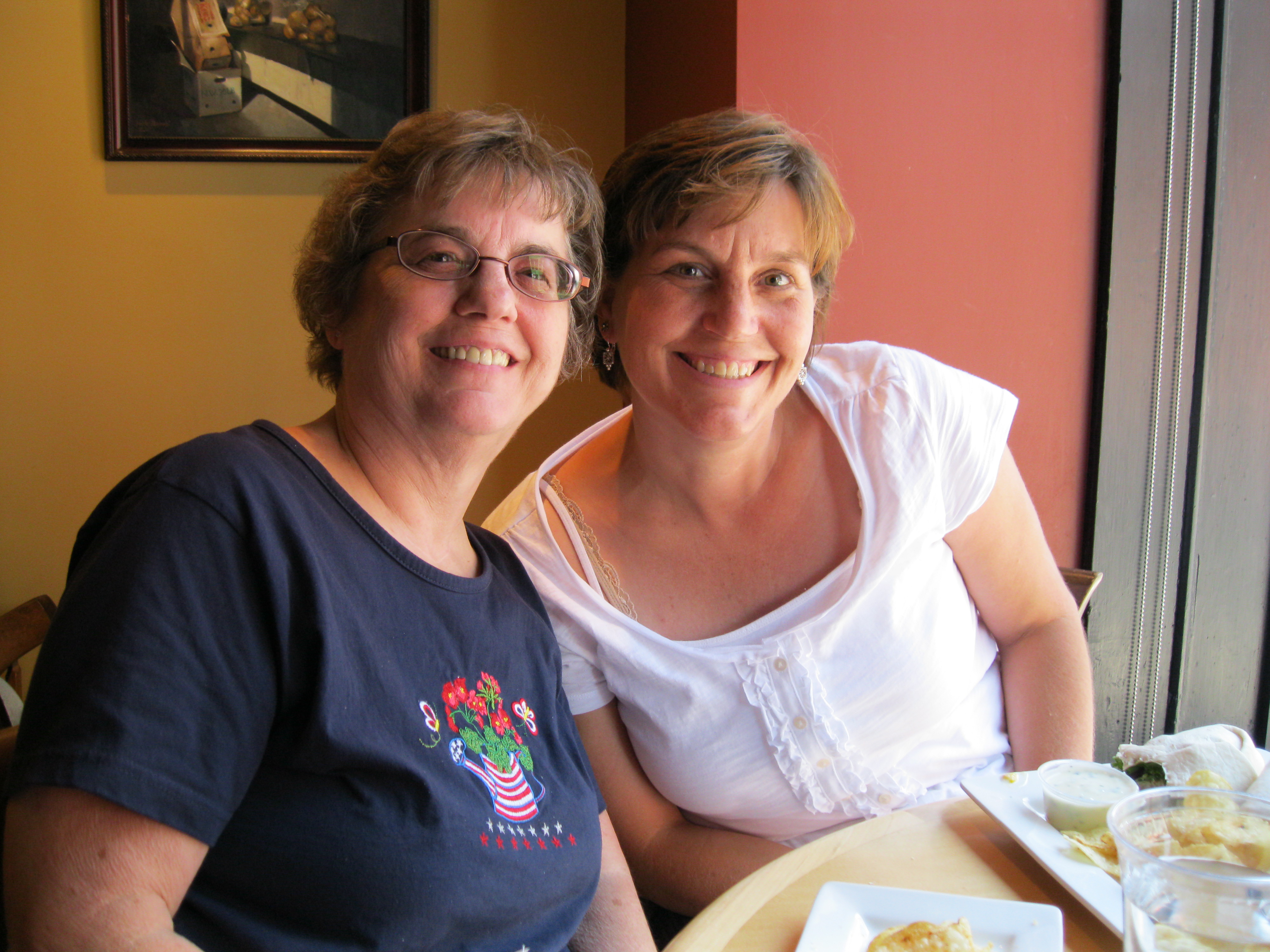 I have taken my mom for granted since…well, perhaps, forever.  As a small child, I knew she would be there to take my temperature, rub my back in church, and play games with me. As I moved into being a teenager, I expected her to listen to me, to shop with me, and to let me borrow her car. When I became a young mother, I plied her with all types of questions on marriage and raising kids, always expecting her to be there for me. And guess what? She was. I am one of those incredibly blessed people who really has a great mom.
These days I ask her questions about how do deal with my teenagers and my middle-aged emotions. And my mom always has a wise answer that gives me encouragement and patience as I work through struggles. I always know I can count on her love and support. In the process of talking with my mom, she has become one of my very best friends.
Now that I am a mother, I better understand her love for me. I have a deeper understanding of the sacrifices she made all through the years for me. If you are a parent, you understand your mom's love in a much fuller way, as well.
Mother's Day is on Sunday.  Have you contemplated recently on just how much your mom has done for you?  Have you thought about how much she has sacrificed for you through the years?
Some of you may be screaming inside right now that YES, I have thought about that a lot! because you have lost your mother to cancer or an accident or to heart disease. You just wish you could have her back again to tell her how much you appreciate her.
And some of you are thinking NO, I don't understand because you feel like your mother didn't make many sacrifices for you and you felt bereft and abandoned much of your growing up years.
But so many of us are still blessed to have the support and encouragement of mothers on a daily basis. Moms who love us no matter how much we screw up.  Moms who babysit for us. Moms who come in and clean for us or cook for us when we are going through a rough patch. Moms who buy us stuff. Moms who are there for us without fail.
If you are one of the blessed ones, let her know that you feel that way on Mother's Day this year. Don't let another year go by without giving her some honest and heartfelt appreciation for all she has done for you.
And, Mom, if you are reading this, thank you so much…for everything.