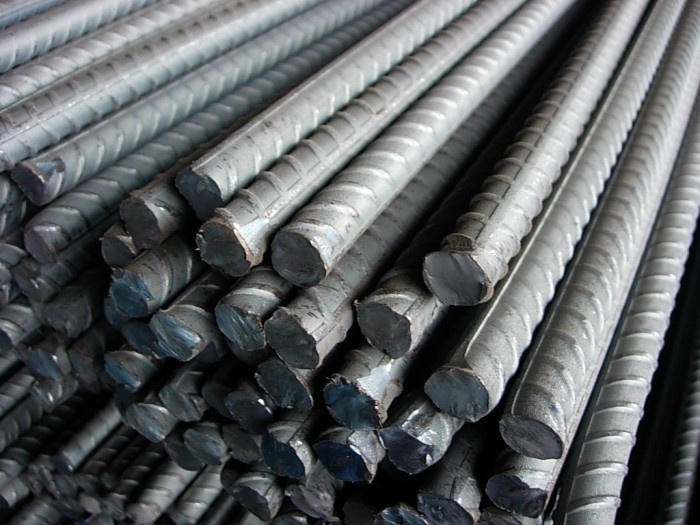 I could almost feel the hot, molten metal filling my spine. At first, came the searing heat of anger.
"You can't tell me what to do!"
"Who do you think you are, anyway?"
"If you love me, you would consider my point of view."
The red, liquid metal hardened to solid, unyielding steel as the days passed and my thoughts frequently turned to the topic of debate. I felt my heart harden right along with my spine. I wasn't moving. We had come to an impasse, my husband and I.
What were we going to do about it?  Because– did I mention this already?–I wasn't moving.
I felt a flutter of discomfort–perhaps the Holy Spirit–move in me. I ignored it. I went on with my daily activities like everything was fine. As did my husband. Every now and then we would try to talk about it.  And get nowhere. Finally, I think we both gave up.
A couple of weeks later, we were able to talk more about it.  I was able to state my valid points in a kind and open way, instead of with an angry finality. I think he really did hear me and we came to an agreeable understanding about the topic, for the most part.
But I still couldn't pray. Any efforts at prayer couldn't get beyond the white ceiling above my head. What was wrong, Lord? Why didn't I feel at peace with You?
I tried to figure it out. My mind glossed over the steel rod already hardened somewhere deep within. It couldn't be that.
"Lord, you have to understand.  I know my husband is the leader, but…You can only expect so much, Lord."
My excuses went on inside my head for a day or two. But I knew what was keeping me from fellowship with God. I finally submitted to Him and to my husband's leadership. When I had confessed  my sin, I prayed that God would provide a private moment with my husband so that I could apologize. God graciously granted me this often scarce blessing almost immediately and I humbly apologized to my husband.
Did that mean I had changed my opinion about the topic we had heatedly disagreed on? No, not even a bit. But I found that discussing my very strong feelings on this subject with kindness and openness and listening ears made a huge difference in not only that one particular conversation but in the status of our relationship. Instead, I had chosen to plant my feet in concrete and had single-handedly launched our marriage into some very difficult weeks.
I am sharing my experience here as a wife with her husband.  But, let's not forget that men do this, too.   Men, please do not use your God-given role as leader to excuse a steel rod within you. Speaking words like "I am the leader, you are to be submissive and do as I say" will build a high wall between you and your wife before you can even spit out that sentence. Your wife is quite familiar with that steel rod of yours. And she feels quite lonely and unloved because of it. If you love your wife, show her how important she is by asking for her thoughts and opinions on things. Show her you care enough to listen.
There is just no room for steel rods in either spouse in a godly marriage. Steel rods make for very lonely people living in the same house. If something is so important that you are willing to sacrifice the health of your marriage on the altar of it, you'd better make sure it is worthy of that sacrifice. Did your wife ask you to lie on your tax return?  Did your husband ask you to steal something?  It had better be that serious.
We need to lovingly listen to one another.  And when we come to an impasse or a disagreement that just can't be bridged, then the husband needs to lovingly assert his God-given authority and the women needs to humbly submit to that authority.*
And don't forget to pray together.  And pray for each other. If you and your spouse are struggling through something and you feel really strongly about it, speak softly** and pray that your husband or wife would really hear you.  And be humble enough to ask the Lord to show you if you are the one who needs to change your mind.
Love, kindness, and humility bring not only a lasting marriage but a healthy marriage. Let's strive to have healthy, long-lasting marriages. Let's show the world that marriages modeled after God's Word are not only different but, oh, so rewarding!
*Ephesians 5:22-33: 22 Wives, submit to your own husbands, as to the Lord. 23 For the husband is head of the wife, as also Christ is head of the church; and He is the Savior of the body. 24 Therefore, just as the church is subject to Christ, so let the wives be to their own husbands in everything.
25 Husbands, love your wives, just as Christ also loved the church and gave Himself for her, 26 that He might sanctify and cleanse her with the washing of water by the word, 27 that He might present her to Himself a glorious church, not having spot or wrinkle or any such thing, but that she should be holy and without blemish. 28 So husbands ought to love their own wives as their own bodies; he who loves his wife loves himself. 29 For no one ever hated his own flesh, but nourishes and cherishes it, just as the Lord does the church. 30 For we are members of His body,[d] of His flesh and of His bones. 31 "For this reason a man shall leave his father and mother and be joined to his wife, and the two shall become one flesh."[e] 32 This is a great mystery, but I speak concerning Christ and the church. 33 Nevertheless let each one of you in particular so love his own wife as himself, and let the wife see that she respects her husband.
**Proverbs 15:1:   A soft answer turns away wrath, but a harsh word stirs up anger.